Liberty Pledge Action Items
Liberty Pledge Action Items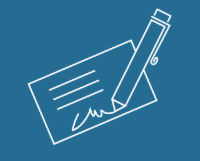 Download Wallet Size Pledge Cards
A wallet size pledge card may be downloaded and printed as a constant reminder of the key principles we must live by to preserve our liberties. Download a wallet-size copy of your pledge card. Front and back sides are shown.
Recommended: Print on card stock, sign and fold in half to carry in the wallet as a reminder of your pledge to liberty.
Click on the links below to discover the many opportunities available to get involved with the preservation of liberty.
Have a family meal time once a day and discuss important issues. See Moms for America Table Talk program.
Hold a family story hour each day and read stories about the founding and establishment of America. See Libraries of Hope – Freedom Series and Story Bible.
Plan a family vacation to visit American historical sites
Watch the feature film "A More Perfect Union" together as a family. See our full list of great films you can watch together to promote principles of liberty and virtue in your home
Neighborhood and
Community Education
Participate in a Constitution class to gain an understanding of the US Constitution from the viewpoint of the Founding Fathers.
The following courses are recommended:
Teach the rising generation principles of liberty and Constitutional government.
The following resources are recommended:
Constitution Restoration Movement
"God grants liberty only to those who love it, and are always ready to guard and defend it."
– Daniel Webster