THE EPOCH TIMES AND MOMS FOR AMERICA PRESENT AN EXCLUSIVE ON-LINE
Movie Screening and Live Panel Discussion
THE EPOCH TIMES AND MOMS FOR AMERICA PRESENT AN EXCLUSIVE ON-LINE
WATCH THE AWARD-WINNING POWERFUL DOCUDRAMA
$8.00 Ticket price includes


• Film Screening
• Panel Discussion
• Helpful Resources
• 2 months of THE EPOCH Times subscription
• Comprehensive PDF Guide on "Gender Confusion"
Q&A WILL FOLLOW PANELIST DISCUSSION
Join top panelists and experts for a powerful live film presentation of the award-winning docudrama Gender Transformation: The Untold Realities. Panelists will discuss the complex issues surrounding gender confusion, transgenderism, and its dangerous implications on children, plus provide resources and solutions. This compelling movie and discussion are essential for all parents, as the truth will be revealed and the lies exposed.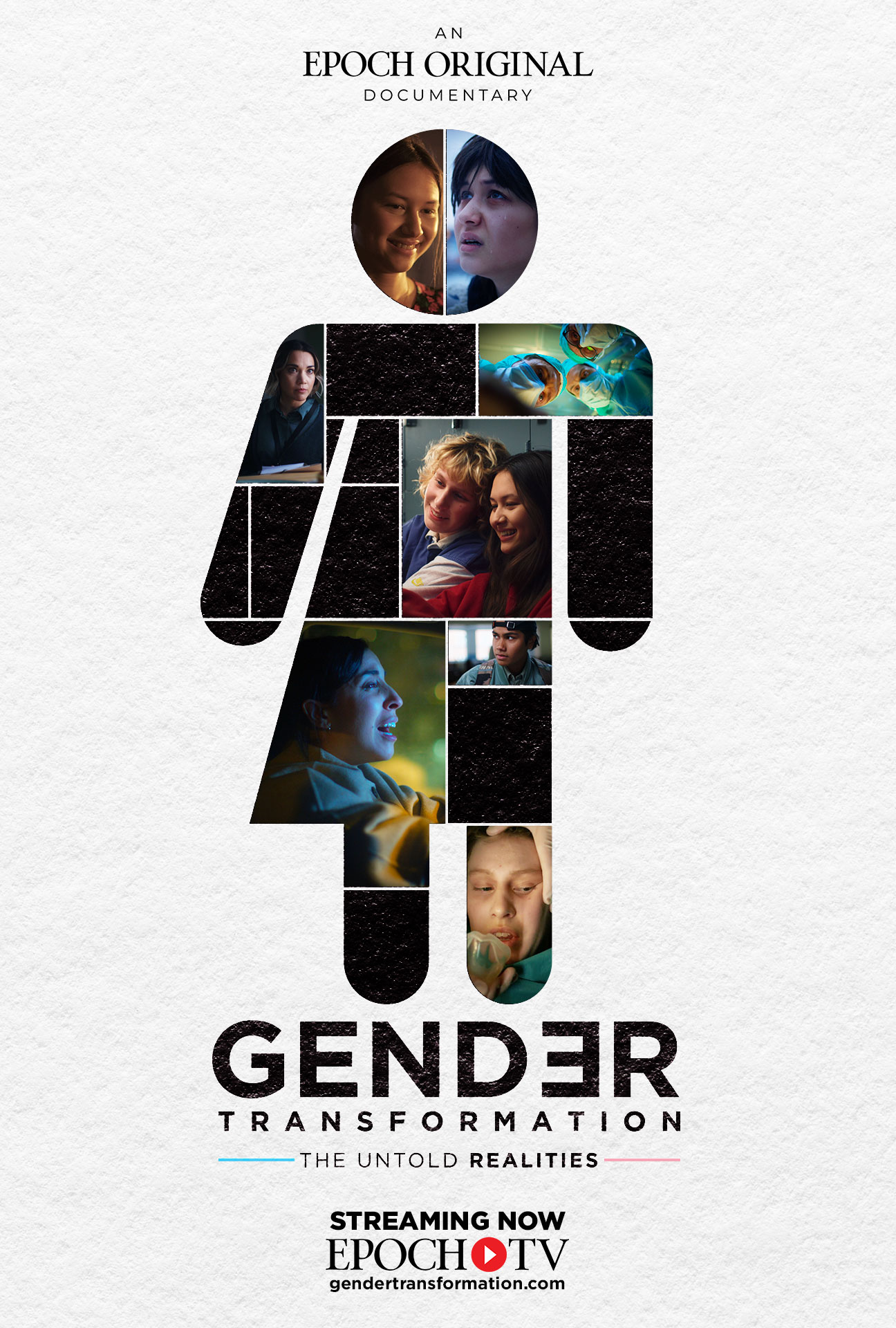 "The most important docudrama this year!"
"Incredibly moving and extremely necessary"
"Eye opener, and absolute must watch for teens and parents"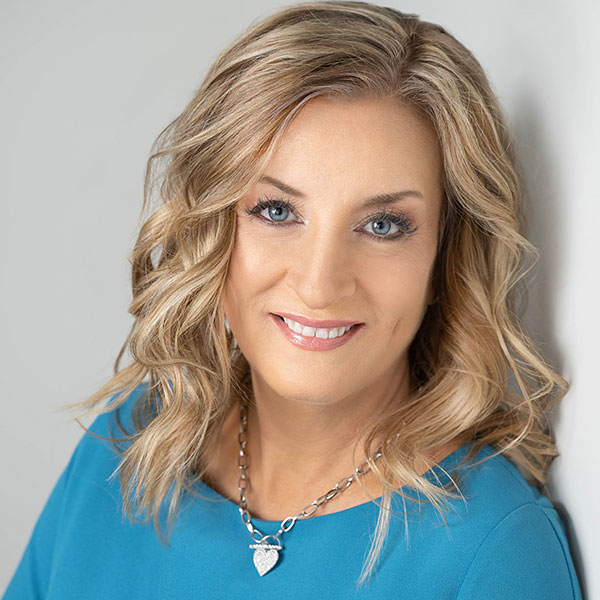 Debbie Kraulidis | Co-Host
Vice President and
Host of Moms for America Podcast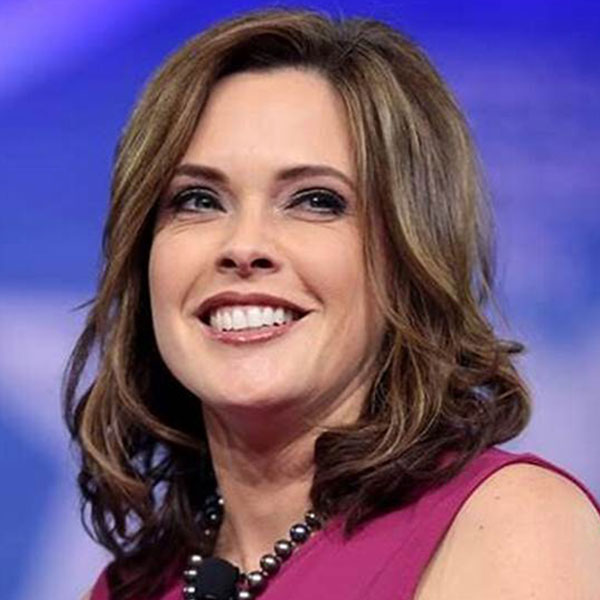 Mercedes Schlapp | Co-Host
American Conservative Union Foundation
Senior Fellow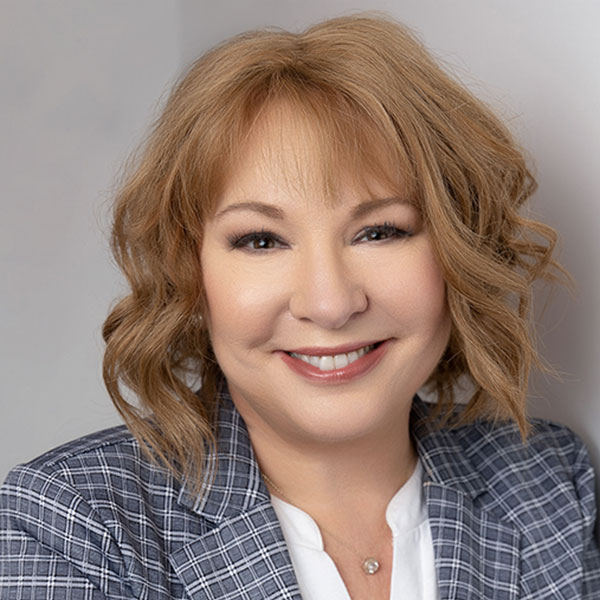 Kimberly Fletcher | Panelist
Founder & President
Moms for America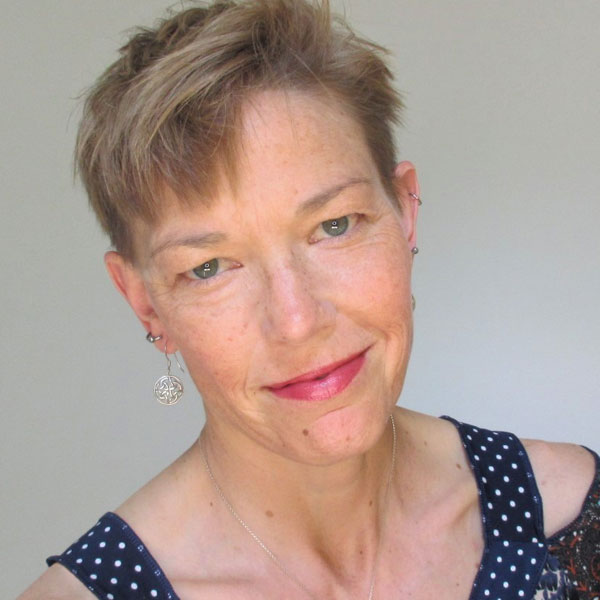 Dr. Katherine Welch, M.D. | Panelist
Physician & Collaborating Clinician for SEGM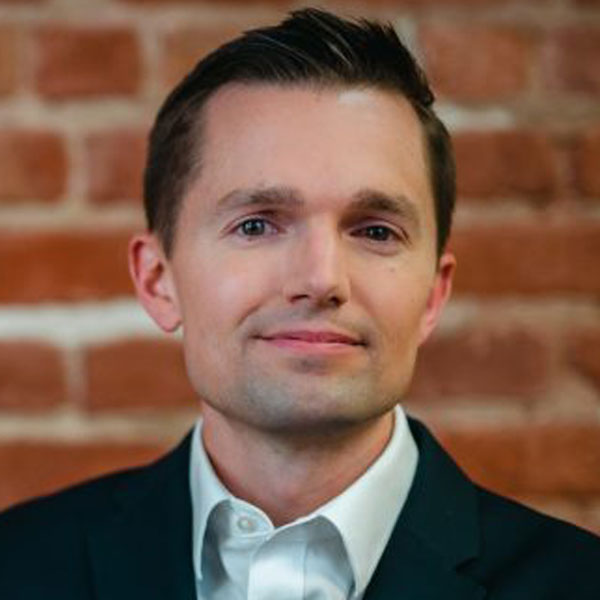 Executive Director & General Counsel
Center for American Liberty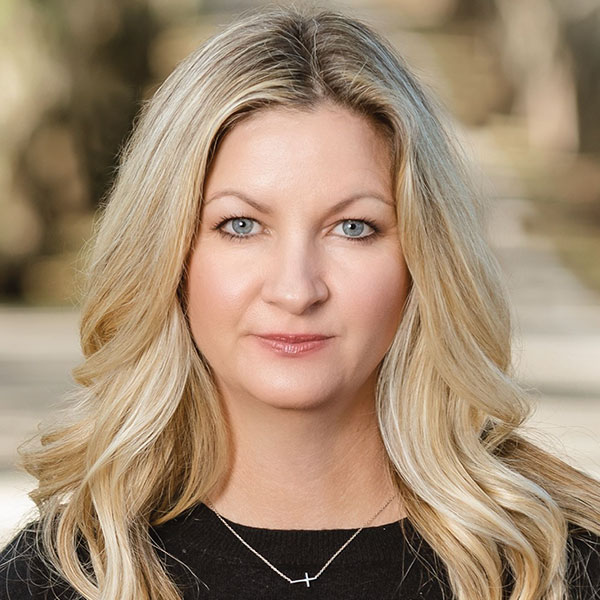 January Littlejohn | Panelist
Licensed Mental Health Counselor
Wife & Mother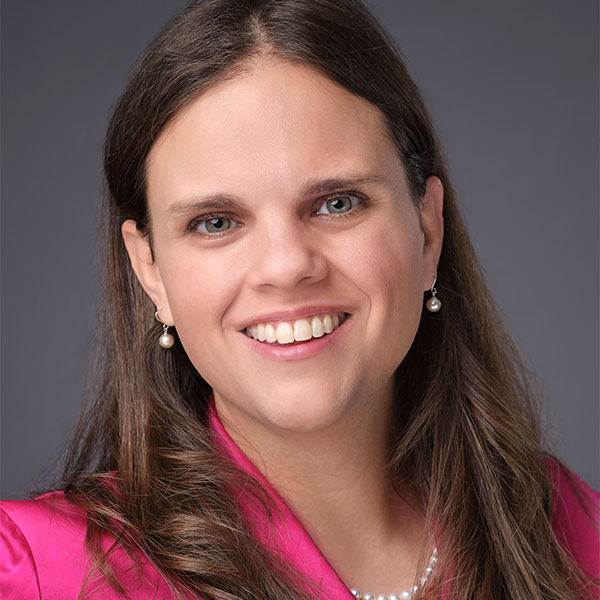 Laura Perry Smalts | Panelist
Author & Speaker
Transgender to Transformed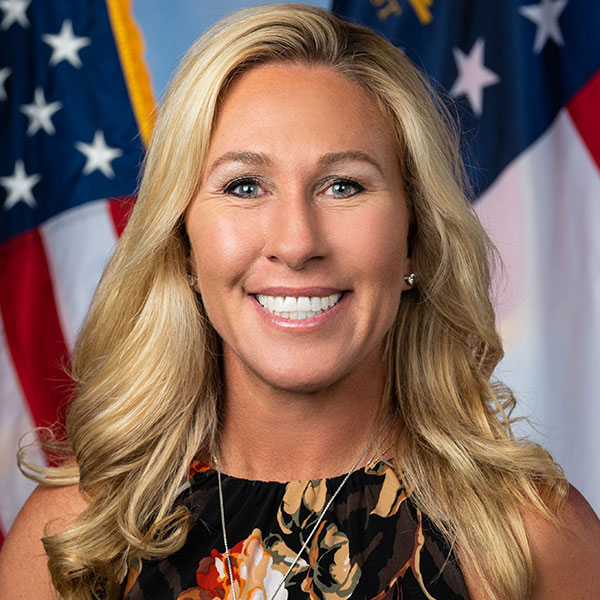 Congresswoman Marjorie Taylor Greene | Panelist
U.S. Representative
Georgia's 14th Congressional District
JOIN US AS WE STOP THIS HEINOUS
The Epoch Times is the fastest growing independent media company in America. Free from governmental, political, and corporate influence, it was founded to deliver accurate information and nonpartisan, truthful reporting to its readers.
Debbie Kraulidis
Vice President of Moms for America
and Host of Moms for America Podcast
As a mom of three, Debbie has successfully combined a dynamic career in the television entertainment industry, politics, special events and music. For over 25 years she has produced live special events including The Chicago Films Critics' Awards and The Chicago Comedy Awards. Her resume includes working for many of the top-rated national television shows primarily covering national news stories, celebrities and movie premiers.
Debbie's experience also includes hosting a nationally syndicated music video show, a Chicago-based magazine show and being an on-air radio contributor. Debbie has passionately utilized her professional experience serving the conservative and pro-family movement.  Debbie currently hosts the popular Moms for America weekly podcast interviewing some of the top influencers and dynamic moms that are helping to protect our children and defend parental rights.
In her home state, she has been very involved in advocating for conservative policies and causes. Debbie has proudly served on the leadership team of several Congressional, State Representative, County and Township campaigns, culminating in becoming an elected official herself in her community as a Trustee and County Board Commissioner.
Debbie's greatest treasures are her husband Tim and their three amazing children.
For more about Debbie visit –Debkmusic.com
Mercedes Schlapp
American Conservative Union Foundation
Senior Fellow
Mercedes Viana Schlapp is a prominent Latina national leader and a political media commentator. She is currently a Senior Fellow at the American Conservative Union Foundation and regularly hosts the online show America UnCanceled on CPAC NOW. She worked in The White House for two different presidential administrations in senior level positions. In 2017, Mercedes was Assistant to the President and Senior Advisor for Strategic Communications where she advised on messaging and served as one of the top communicators. She also developed and executed communication policy rollouts in coordination with the White House offices and the Cabinet. During President George W. Bush's term, she worked as the Director of Specialty Media in The White House where she was a spokesperson and created communication strategies that reached out to Americans of all backgrounds.
Mercedes also has extensive experience and insight into presidential campaigns. In 2020, she was Senior Advisor for Strategic Communications for the Trump Pence campaign. She was the architect for building a successful Hispanic communications and political outreach campaign in both English and Spanish, which produced historic Hispanic support for the President. She also created and produced the Team Trump online programs that reached over 3 million viewers nightly. She also hosted The Right View, a weekly on-line talk show that focused on policies impacting American women. She traveled across America on the campaign trail where she listened to the stories of everyday Americans, participated in local media interviews, and worked with the grassroots to expand the voter base. Her experiences on the campaign trail date back to 2000 when she worked in communications for the Bush Cheney campaign and the Republican National Committee.
Before joining The White House in 2017, Mercedes was a contributor on Fox News. She frequently appears on Fox News, Fox Business, Univision, Telemundo, CNN en Español, and other networks. She is interviewed on local and national Spanish and English radio. Mercedes has also published op-eds in FOXNews.com and The Hill and was a columnist for The Washington Times and U.S. News & World Report.  Along with her husband Matt, they hosted a weekly radio show on Sirius XM for several years.
She is also a first generation Cuban American whose father fought against the Castro dictatorship and was a political prisoner for six years. Mercedes was inspired by her father's story and has dedicated her life to promoting civil discourse, fighting against socialism, and defending freedoms in the United States and across the globe.
A Miami native, Mercedes earned a bachelor's degree from Florida International University and a master's degree in public administration from George Washington University. Mercedes, her husband Matt, and their five daughters currently reside in the Washington, DC metropolitan area.
Kimberly Fletcher
Founder & President
of Moms for America
Kimberly Fletcher is the wife of a retired Air Force officer and mother of eight children. She is the president and founder of Moms for America and Moms for America Action. With over 20 years' experience in grassroots activism, Kimberly has grown Moms for America into a powerful platform building grassroots networks across the country.
Kimberly is an author, columnist, radio host and contributing writer withTownhall.com. She has been featured in numerous national media outlets including The Blaze, NewsMax, OANN, the Rush Limbaugh Show, and Fox News.
Kimberly has made it her personal mission to educate and inspire the women of America to realize their immeasurable worth and powerful influence in our country and culture simply by being who they are.
January Littlejohn
Licensed Mental Health Counselor
Wife & Mother
January Littlejohn is a wife and stay-at-home mom to three children in Tallahassee, FL. She has a master's degree in counseling and is also a licensed mental health counselor.
Her 13-year-old daughter was socially transitioned at her middle school in 2020 without her knowledge or consent. In 2021, she and her husband filed a federal lawsuit against the school district for parental rights violations.
Most of her free time is devoted to educating parents, school officials, legislators, and mental health professionals on the dangers of gender ideology and the affirmation only approach in medicine.
Laura Perry Smalts
Author & Speaker
Transgender to Transformed
Laura Perry Smalts is an author and speaker who shares her story of how Jesus Christ rescued her from a transgender identity.
She also speaks and teaches on a variety of topics related to transgenderism and God's design of human beings as male and female. Her story is available in her autobiography, Transgender to Transformed.
She is a full-time staff member of First Stone Ministries in Oklahoma City and is now married to her amazing husband, Perry Smalts.
Mark Trammell
Executive Director & General Counsel
to the Center for American Liberty
Mark Trammell is an ardent defender of First Amendment freedoms and civil liberties.
Prior to joining the Center for American Liberty, Trammell served as in-house counsel to Young America's Foundation, where he advocated for and defended students' free speech rights on college campuses. He has also served as an attorney at Liberty Counsel and as an adjunct professor at Liberty University, where he taught nonprofit law.
Trammell is a member of the Maryland bar and the District of Columbia bar. He is a graduate of Liberty University School of Law and Union University.
Dr. Katherine Welch, M.D.
Physician & Collaborating Clinician for SEGM, Society for Evidence Based Gender Medicine
Dr. Katherine Welch, M.D., is a compassionate American physician, a dedicated advocate for truth, and a proud collaborating clinician for SEGM – Society for Evidence Based Gender Medicine, and is a featured expert in the award-winning documentary Gender Transformation: The Untold Realities. 
With over two decades of experience, her incredible journey began at a mission hospital on the Thailand-Myanmar border, where she first encountered the heart-wrenching issue of human trafficking through her patients and colleagues in Thailand. Since, she's spent more than 20 years working with oppressed, trafficked, and exploited populations in over 20 countries.
Her story is not just one of professional dedication but also of an unwavering determination to bring truth and evidence-based medicine to the vulnerable, including children and young adults finding themselves in the web of Gender Affirming Care.
Congresswoman Marjorie Taylor Greene
U.S. Representative for Georgia's 14th Congressional District since 2021
Marjorie Greene has a lifetime of business experience, having grown up working in her family's company. In 2002 Marjorie purchased Taylor Commercial, a commercial construction and renovation company. The company has since managed a quarter of a billion dollars of construction projects.
Marjorie successfully started, grew, and sold a thriving CrossFit gym here in Georgia which has become one of the top CrossFit gyms in the country. Marjorie has a unique perspective on how to succeed from the ground up, through true hard work and financial responsibility.
Marjorie graduated from the University of Georgia and received her Bachelor's degree in Business Administration. Marjorie has been actively involved in her community, in her children's schools, and been active on a national level as the National Director of Family America Project.
Marjorie has a strong Christian faith and believes we must continue to protect our great freedoms and work to keep America a great country for our generations to come.
Marjorie has three children, Lauren, Taylor and Derek. Marjorie believes the best part of her life is being a mother and spending time with her family.