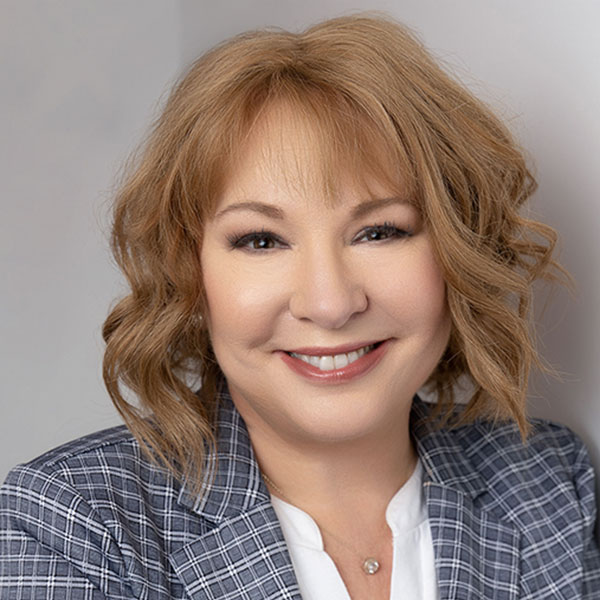 Founder, President,
and CEO
Kimberly Fletcher is the wife of a retired Air Force officer and mother of eight children. She is the president and founder of Moms for America and Moms for America Action.
With over 20 years' experience in grassroots activism, Kimberly has grown Moms for America into a powerful platform building grassroots networks across the country.
Kimberly is an author, columnist, radio host and contributing writer withTownhall.com. She has been featured in numerous national media outlets including The Blaze, NewsMax, OANN, the Rush Limbaugh Show, and Fox News.
Kimberly has made it her personal mission to educate and inspire the women of America to realize their immeasurable worth and powerful influence in our country and culture simply by being who they are.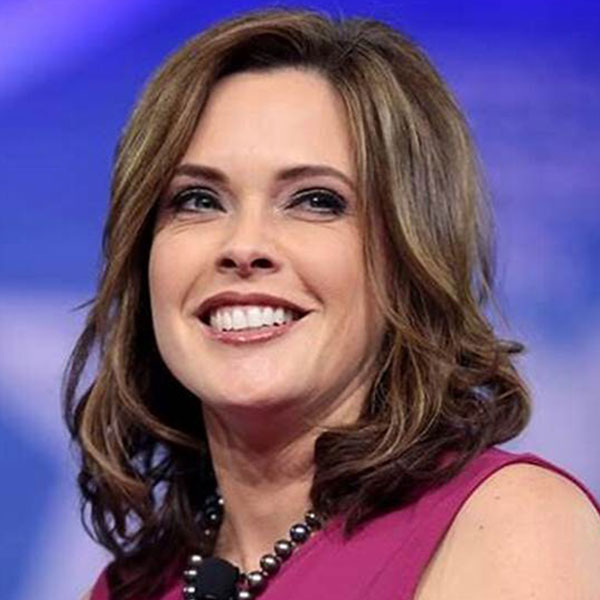 ACU Foundation
Senior Fellow
Mercedes Viana Schlapp is a prominent Latina national leader and a political media commentator. She is currently a Senior Fellow at the American Conservative Union Foundation and regularly hosts the online show America UnCanceled on CPAC NOW. She worked in The White House for two different presidential administrations in senior level positions. In 2017, Mercedes was Assistant to the President and Senior Advisor for Strategic Communications where she advised on messaging and served as one of the top communicators. She also developed and executed communication policy rollouts in coordination with the White House offices and the Cabinet. During President George W. Bush's term, she worked as the Director of Specialty Media in The White House where she was a spokesperson and created communication strategies that reached out to Americans of all backgrounds.
Mercedes also has extensive experience and insight into presidential campaigns. In 2020, she was Senior Advisor for Strategic Communications for the Trump Pence campaign. She was the architect for building a successful Hispanic communications and political outreach campaign in both English and Spanish, which produced historic Hispanic support for the President. She also created and produced the Team Trump online programs that reached over 3 million viewers nightly. She also hosted The Right View, a weekly on-line talk show that focused on policies impacting American women. She traveled across America on the campaign trail where she listened to the stories of everyday Americans, participated in local media interviews, and worked with the grassroots to expand the voter base. Her experiences on the campaign trail date back to 2000 when she worked in communications for the Bush Cheney campaign and the Republican National Committee.
Before joining The White House in 2017, Mercedes was a contributor on Fox News. She frequently appears on Fox News, Fox Business, Univision, Telemundo, CNN en Español, and other networks. She is interviewed on local and national Spanish and English radio. Mercedes has also published op-eds in FOXNews.com and The Hill and was a columnist for The Washington Times and U.S. News & World Report.  Along with her husband Matt, they hosted a weekly radio show on Sirius XM for several years.
She is also a first generation Cuban American whose father fought against the Castro dictatorship and was a political prisoner for six years. Mercedes was inspired by her father's story and has dedicated her life to promoting civil discourse, fighting against socialism, and defending freedoms in the United States and across the globe.
A Miami native, Mercedes earned a bachelor's degree from Florida International University and a master's degree in public administration from George Washington University. Mercedes, her husband Matt, and their five daughters currently reside in the Washington, DC metropolitan area.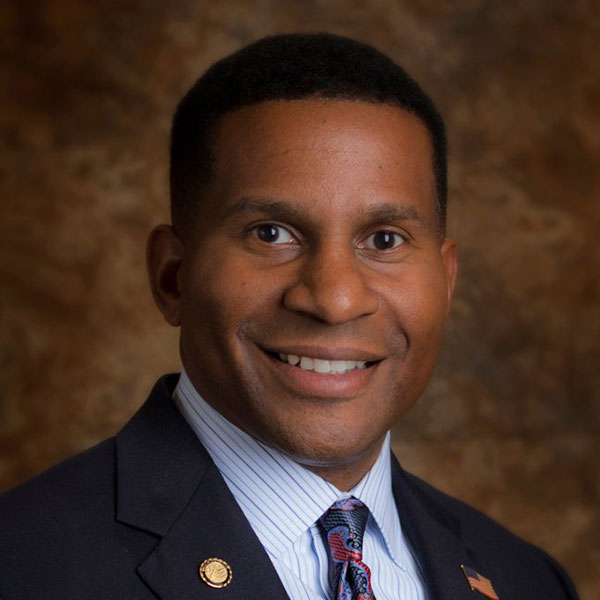 President of Dowdle Studios
and Land that I Love,
Al Jackson has held several titles throughout his career such as President, CEO, Vice President, and Director and was part of a successful startup, in drones.  Mr. Jackson began his career in Washington, DC in government relations, as he lobbied on behalf of the defense and aerospace industry before both the Legislative and Executive branches of the federal government.  After 16 years of his career in Washington, DC, he, and his family moved to Utah where he served in the Utah State Senate.    
Mr. Jackson has a BS degree in Aviation Business Administration from Embry-Riddle University and an MBA from Johns Hopkins University.  He serves on Brigham Young University's Marriot Business School National Advisory Committee and the Board of the Woodson Center, which empowers community-based leaders to promote solutions that reduce crime, violence, restore families, revitalize underserved communities, and assist in the creation of economic enterprise.  He also serves on the leadership team of the Thomas Jefferson Center for Constitutional Studies, which is dedicated to the restoration of the US Constitution in the tradition of the Founding Fathers.  Raising funds to sustain the organization is a responsibility of being on the leadership team.  
Mr. Jackson currently serves as President of Dowdle Studios and Land that I Love, a non-profit, subsidiary of Dowdle Studios, committed to creating awareness, excitement, and understanding about America's true history.  The centerpiece of this endeavor is the creation of a family educational platform, titled, "The Bible of American History," which will be a commemoration of the nation's 250th birthday with emphasis on God's hands in the building of this nation. 
The Jackson family splits lives in the Washington, DC area with two of their five children, Marie, and Alvin, III.  Kayla, married and a candidate for an MBA; Mary Alice, a senior at the University of Utah; and Franklin, who lives in Michigan and plays for the NBA, Detroit Pistons.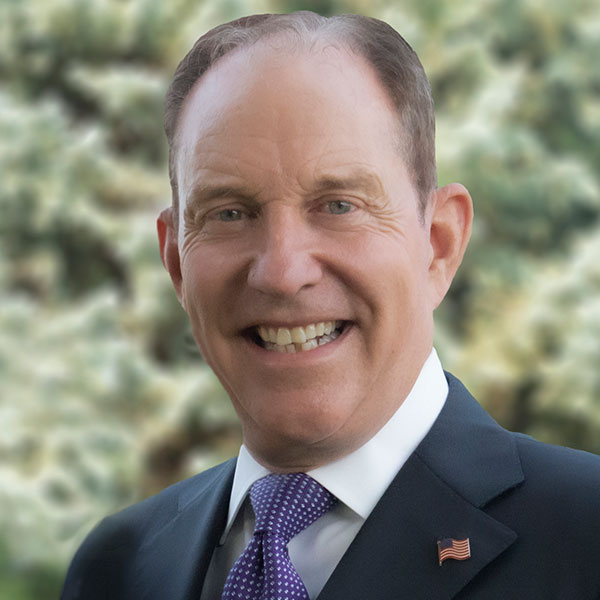 Owner, Carico Farms Inc.
Herbster Angus Farms, Inc.
Charles W. Herbster is a farmer and the owner and Chief Executive Officer of several companies including Carico Farms Inc., Herbster Angus Farms Inc., North American Breeders Inc., Agri-Solutions Inc., Judy's Dream Inc., and the Conklin Company Inc., with executive offices in Kansas City, MO, and manufacturing and distribution in Shakopee, MN.
Carico Farms Inc., have been in Charles' family since first homesteaded in 1847 by Charles' great-great-grandfather, William McKendry Maddox. Today, the farms produce corn, soybeans, and dairy-quality alfalfa hay. Charles started in the Angus business at the age of 10, his passion for the Angus breed grew into Herbster Angus Farms Inc. 
Charles became a Conklin Distributor on Dec. 1, 1976; he was appointed a Conklin Director July 1, 1977, setting a company record for the pace at which anyone had reached this coveted title. He traveled the country throughout 1978-79 serving, supporting, and training Distributors coast to coast. Charles married his wife, Judy, in 1982, and they built their Conklin business together. In 1992, Charles became majority shareholder of the Conklin Company when he purchased 52% of the company from the Conklin family. In 1994, he became the sole owner, which fulfilled his 15-year goal to play a major role in preserving the foundation on which the company was built upon and maintaining the opportunities of the free enterprise system.
Charles is the Chief Executive Officer and took on the role of President and Chief Operating Officer upon his wife's passing in May 2017. 
Knowing the importance of an education and the value of supporting the academic development of America's future leaders, Charles invests in the education of students pursuing a college degree through the Charles W. Herbster Foundation.  He has donated more than $1 million to these important foundations and continues to lend his support to America's youth.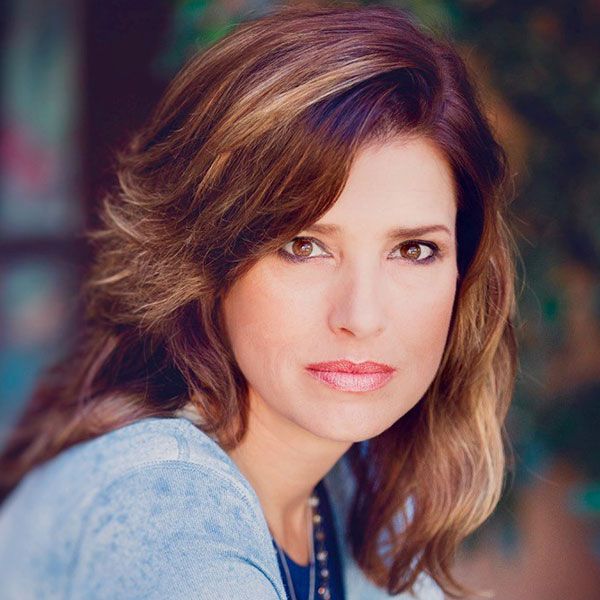 Radio Host, Actress, Model, Author
Sam Sorbo is known for her quick wit, fun personality, voracious work ethic, and a strong commitment to principle.
She is a radio host, actress, international model, activist, author, wife, mother, and homeschooling, advocate.
Sam is fluent in five languages and studied biomedical engineering before pursuing a modeling career.
She met her husband Kevin on the set of Hercules and they have been together ever since. Sam and Kevin have three children and continue, as a family, to inspire millions through their films.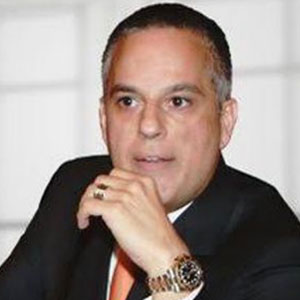 Owner and President of
Hichens & Harrison
Peter holds an extensive and powerful corporate and political network, permeated by access to governments of countries in South America, Africa, Asia and Europe, resulting from over 20 years of working worldwide.
Besides a broad experience in International Trade and as Broker, Pete held various managing and financial posts both in the private as well as the public sector. He is also the Owner and President of Hichens & Harrison.
Pete has held several titles outside Hichens such as VP of Finance for the British Chamber of Commerce, President of the Brazil /Argentina Chamber of Commerce, Honorary Consul of Vietnam, VP of the Flamengo Soccer Team, and VP of Brazil Vietnam Chamber of Commerce.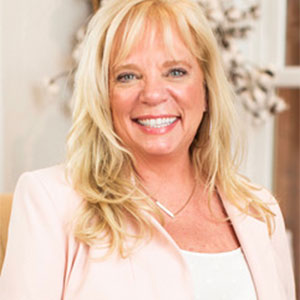 The Mom Mentor and
Founder of The Moms
Like Us Academy.
Mona Corwin is an International Speaker, Author, TV Host, Podcaster and Coach to Moms. She is the CEO of MomsLikeUs and the Founder of MomsLikeUs Academy.
She's the "been there done that" voice to moms for over 20 years helping them crush it at motherhood instead of motherhood crushing them. Her motto? "Motherhood isn't a natural talent, it's a Skill and you CAN learn it."
That's exactly why she founded the MomsLikeUs Academy. A trusted online space where moms can learn skills, strategies and systems from experts that know moms and how to help them succeed at modern motherhood. Because motherhood shouldn't be hard All The Time.
Mona loves her own perfectly imperfect story that she lives with her high school sweetheart Warren. They've been married 40 years and have 5 children, 2 daughter-in-loves and 2 g'babies.
Her raw and authentic teaching can be found on her LIVE MomsLikeUs Do ThingsLikeThis Show, The MomsLikeUs Podcast, her Facebook community and of course she's a teacher in the MomsLikeUs Academy too.
You can also grab two of her published books. Available on Amazon and Lifeway Bookstores.
Table for Two: doing life and savoring the scriptures together. Which is a mentoring book for mothers/daughters or mom friends.
And her latest book The UnStoppable Generation: are we the ones we have been waiting for? Understand and navigate your generation, your gender and grab the grit to get life done.
Mona's most popular talks are:
"That Blue Hot Flame: Chasing Your Passions While You're Chasing Kids."
Host of Tudor Dixon Podcast, Media Personality, and Education Advocate.
Tudor Dixon is a former gubernatorial candidate, businesswoman, breast-cancer survivor, and working mom of four girls. She built a career in Michigan's steel industry, leading industrial sales for heavy equipment in the agriculture, automotive, and energy sectors. Tudor paused her career upon having children and being diagnosed with breast cancer.
After beating cancer, Tudor began an entrepreneurial journey that led her to conservative media and activism. As a way to combat the pervasive biased and left-leaning messaging in our schools, she founded Lumen News, which provided pro-America, pro-Constitution morning news programs to grade school students. As Lumen became more successful, the conservative network, Real America's Voice, approached Tudor and she transitioned to being "in front of the camera" for the first time.
While covering the biggest names and events in politics throughout the COVID-19 pandemic, Tudor saw her own community and family suffer from the heavy-handed and cruel lockdowns of far-left leaders like Gretchen Whitmer. Seeking to repair her state from the enormous economic and personal damage done by those policies, Tudor entered the arena as a conservative outsider, winning the Republican gubernatorial nomination and ultimately became a leading conservative voice throughout the Midwest.
Determined to continue serving her community and advocating for principled conservative leadership, Tudor re-entered the media space, launching a podcast with the Clay Travis and Buck Sexton Podcast Network. Tudor's podcast dives deep into a wide variety of topics that touch our lives, and welcomes experts, insiders and headline makers for candid conversations.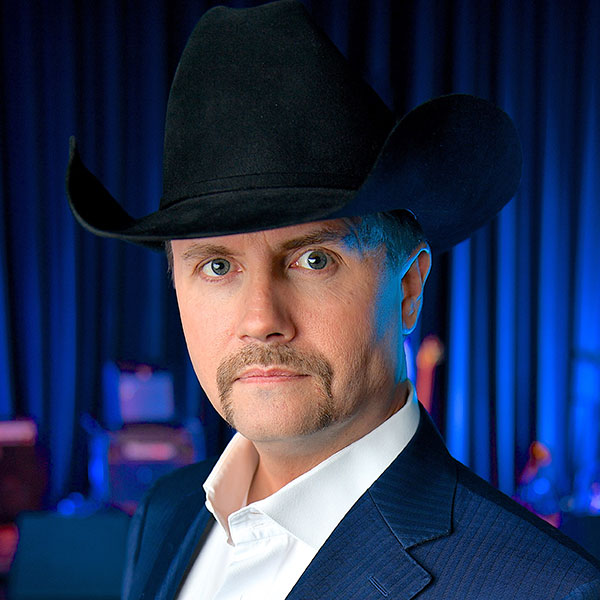 Multi-platinum Hit Generator and Music Industry Leader
Armed with confidence, ambition and determination, John Rich is a multi-platinum hit generator and music industry leader whose creative talents are matched only by his business savvy. He is also a proud father of two sons and recently celebrated his 13th wedding anniversary. Whether through a raucous party anthem or a sober reflection on hard times in the heartland, Rich's ability to capture the American zeitgeist in song has made him one of the most successful and prolific entertainers in the music business today. And in 2011, Rich impressed Donald Trump and American TV audiences with his business acumen and leadership skills, Winner of Donald Trump's Celebrity Apprentice and raising $1.5 million for St. Jude Children's Research Hospital.
Now, the multi-faceted Rich is applying his talents to his latest venture, a lifestyle brand called Redneck Riviera that launched in 2014 with an apparel line geared to what he dubs the 'WORKHARD PLAY HARD' crowd.
Along with all of his successes, Rich found time to host a show on Fox Nation, the streaming service for Fox News called The Pursuit! With John Rich that launched in early 2020. The show became one of the services' most popular series and is now showing on Fox Business Prime as one of the flagship shows of the network's new original programming launches of 2021. The show continues to stream on Fox Nation as well.
"John Rich has become a sought after personality to deliver what he calls "Speak and Sing" events where he is the keynote speaker, bringing insight and inspiration from his experiences in the music industry, entrepreneurism, patriotism and life as a man who is constantly in the pursuit of happiness, then ending the event with questions from the audience and a handful of some of his huge hit songs!
There's nothing like it anywhere else!"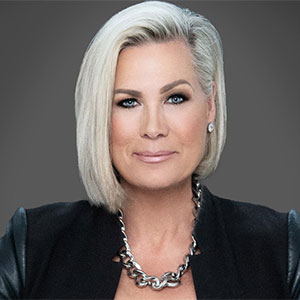 Senior Advisor – Center for the American Worker
Stacey Schieffelin grew up in the cattle industry on her families' ranches in Florida and serves as a Senior Advisor to the Center for the American Worker at AFPI. Due to our country's free enterprise system, Schieffelin, a successful entrepreneur for over 40 years, is considered one of the top six Star Entrepreneurs in the electronic retail TV shopping industry.
She and her teams have culminated a 28-year global record of success through owning and supporting multiple brands on 8 LIVE TV networks in 28 countries. Schieffelin has channeled her expansive entrepreneurial career in sourcing, manufacturing, financing, and distribution toward the empowerment of our Nation's workforce and the spirit of the American Worker for Kingdom and Country.
Schieffelin began her career as a prominent international FORD model that spanned over two decades. She then quickly grew into a widely recognizable brand and market leader in the $500B beauty industry, and an award-winning business curator driving economic development in an ever-changing competitive landscape.
Schieffelin also serves as a Senior Advisor to Skylab, an innovative tech platform factory that enables communities, organizations, and influencers to accelerate into thriving, revenue-generating businesses, all facilitated by a value reinforced communication technology and a secure financial ecosystem.
Schieffelin values bringing more transparent options to the technology and communication space that will advance society, uphold Constitutional protections, and increase opportunity across the full economic spectrum.
Stacey and her husband, David, a Harvard graduate, reside between Florida and Texas. They are the proud parents of daughters Lou and Knox. The whole family enjoys traveling together, supporting local government and volunteering with multiple non-profits.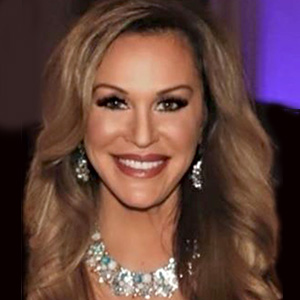 IT Strategist/Political Advisor/
Previously the Mexican American Advisor to NDC Trump
Ms. Stephanie Myers is an IT Strategist in Support of the Department of Defense and Department of Homeland Security. She is currently working closely with the Office of the Secretary of Defense (OSD), the Department of Defense (DoD), building the DoD's Cloud Strategy and Enterprise Solutions. She assists in the development of Strategic Plans, emergent projects, modernization of technology, develops and presents program management briefings internally/externally, and plans/executes cross-organizational interchanges. She is also a key interface amongst the military branches within the Department of Defense.
Ms. Myers' strong negotiating skills have enabled her to produce successful inventory management programs and outstanding results in multi-million-dollar contract negotiations on behalf of a Fortune 100 company. She has expertise in Information Technology and Human Resource Outsourcing specifically in the commercial, automotive, healthcare, utilities, DoD, and DHS industries worldwide.
Previously, she held the title as one of the Top Supply Chain Consultants within the United States which earned her a slot on Mr. Trump's The Apprentice Season 3. She successfully managed and excelled in 10 out of the 13 tasks, working with many of the top corporations in the world. She was able to model her key strategic negotiating styles, demonstrate her entrepreneurship by creating new businesses, displaying key marketing strategies, winning successful maneuvers, and developing many business and personal relationships across all industries which continue to contribute to her professional network.
Ms. Myers resides in Del Mar, CA with her two rescued Chihuahuas. She enjoys golf, the beach, boxing, mentoring minority students, and serving her community. She is an active member supporting Women in Defense, Special Operations Forces, Active Military, Veterans, Gold Star Families and combating Human and Sex Trafficking. During the last Presidential Administration, she utilized her relationship and provided key messages regarding issues that pertain these individuals along with being one of the Mexican American Advisors to NDC Trump. She worked closely with Mayor Giuliani to ensure key bills were passed to benefit our active military. Together with Mayor Giuliani they assisted to successfully pass the SFC Richard Stayskal Military Medical Accountability Act of 2019. Her most recent efforts and hard work assisted to help revamp military investigations into sexual assault and harassment was acknowledged by the "I Am Vanessa Guillén Act," being passed in December of 2021. She received a Bachelor of Science in Supply Chain Management from Arizona State University.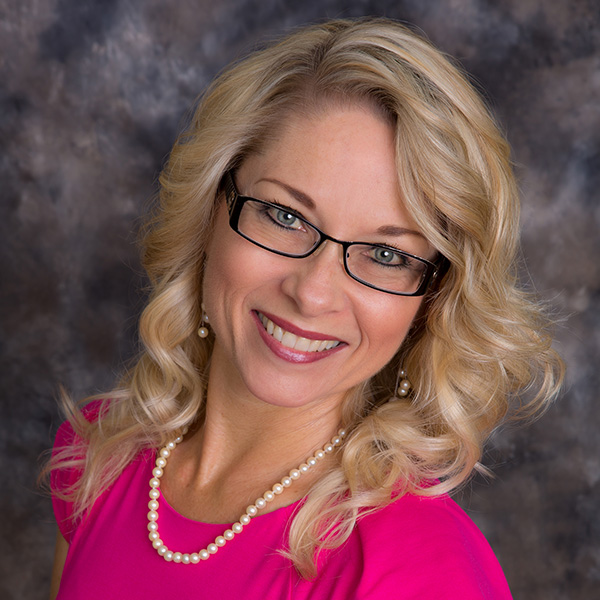 Author, Standing Up to Goliath
Rebecca Friedrichs has been an elementary school educator in Southern California for 28 years. Since the first day of her career in 1988, she's been concerned about the policies and politics of the teachers' union she's forced to financially support.
In 2012 Rebecca started writing editorials to educate the public on the abuses occurring within teachers' unions. From April 2013-June 2016 she was the lead plaintiff in a seminal federal lawsuit attempting to restore the First Amendment rights of free speech and free association to millions of public sector workers in the United States of America.
Rebecca is the author of "Standing Up to Goliath: Battling State and National Teachers' Unions for the Heart and Soul of Our Kids and Country." Rebecca's editorials have been published nationwide and she has appeared on CBS News, NBC, and several FOX News and FOX Business shows.
Rebecca is currently taking some time away from the classroom to support educational policies that are friendly to children and to help teachers, children, and parents to make their voices heard.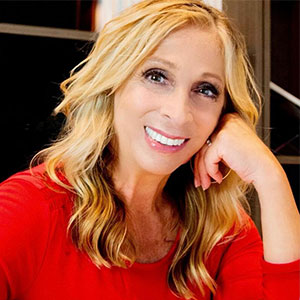 Radio Host
Rose Tennent has been a prominent figure for twenty years as a syndicated conservative political talk show host in both radio and television. She is a frequent guest host for Sean Hannity's Radio Show and has been a regular guest on FOX NEWS and currently host of Rose Unplugged, a syndicated talk show.
In 2017 Rose founded Meeting in the Middle a bipartisan effort to provide humanitarian aid and relief to victims of natural disasters. She is co-author of the children's book, Wilson Won't Be Bullied, which won an award in the 2013 Purple Dragonfly Book Awards contest.
Rose speaks nationally and frequently on topics of interest to women, and to a general audience, on culture, media, troop support and social issues of the day.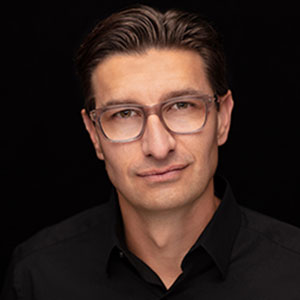 Founder of Jaco Booyens
Ministries 501 (c) 3
Founder of SHAREtogethernow.org 501 (c) 3
Founder / CEO of After Eden Pictures (Film & TV Production)
Founder & Host of TV Show "The Bottom Line"
Former advisory member to The Trump White House Anti Trafficking Council
Co-Founder of FreeSpace Social
Co-Founder of RESTŌR Coffee Company
Co-Founder and Board member of Eden Green Technology (Vertical Farming)
Advisor and shareholder to Skylab Technologies
Board member of Life Without Limbs
Board member of Face Forward (reconstructive surgery) 501 c 3
Advisory Board Member Traffick911 (victim services anti trafficking) 501 c 3
Former Fellow of The Falkirk Center at Liberty University
Jaco Booyens is a native of South Africa and an American citizen. Jaco is a well-recognized speaker on Human trafficking, Christian Faith, and motivation. Jaco is a diversified entrepreneur and is involved in several entities and industries. Jaco has a vast entertainment background with over twenty-five years of experience stretching across continents and cultures within the industry leading him to start After Eden Pictures (a film production studio) where he serves as Founder and CEO. Jaco has served as the Executive Director at the internationally recognized family agency, Advantage Models & Talent that has worked with and developed such acts as Miley Cyrus, Chris Young and other actors and artists in major television and film productions.  Jaco previously served for 10 years as the international presenter, talent scout and coach for the 30-year-old talent incubator company called AMTC. He has developed and managed athletes, artists, writers, and musicians with placement in The Voice, American Idol, America's Got Talent and more.
As the oldest brother of a sister who is a sex trafficking survivor Jaco turned abolitionist in 2001 and later produced and directed the feature film 8 DAYS, which his wife wrote as a non-profit film, inspired by actual events of sex trafficking within in the United States. Jaco launched red carpet events to screen the film, bring awareness and donate proceeds to local anti-trafficking organizations within the USA, South Africa, Europe, the Dominican Republic and 56 countries worldwide. Children have been rescued, brothels were shut down and Jaco became a trusted voice in the anti sex trafficking community and a voice to liberate women worldwide with over 20-year experience bringing awareness, influencing policy, and fighting the crime. He weekly appears on local, national, and international Television and Radio shows including TEDX, Blaze TV, FOX Mark Levin (Life liberty & Levin), Fox Business Lou Dobbs, Fox National and regional, CNN, MSNBC, OAN, CBS, The "Steve Harvey" Show, NEWSMAX, Real America's Voice and many more, news articles, hundreds of Podcasts, and live streams etc.
 Jaco actively fights against child sex trafficking in the USA and globally, giving aid and linking with agencies such as the TSA, FBI, Police departments, Sheriffs, CIA, ICE and Homeland Security SRT, Foreign agencies and over 172 NGOs in 56 countries around the world. Jaco is a former advisory member to The Trump White House Anti Trafficking Council and a key advisor to several nations and organizations combatting human trafficking. His efforts include awareness & prevention, training, consulting leadership, rescue, and rehabilitation facilitation through his nonprofit organizations. Jaco is currently the host of the TV Show "The Bottom Line" which he developed, through which he conducts discussion with deep intellectual thought leaders and subject experts, on critical societal issues of our day and answers thereto.
Jaco is actively involved in legislation reform frequently supporting and consulting Senate and Congress with solutions through gap analysis to transform problematic areas relating to sex trafficking and education of children. Jaco is actively engaged in the fight to combat trafficking across the U.S. border. Jaco is a world-renowned international speaker and presenter on several humanitarian issues as well as serving on the non-profit boards of Jaco Booyens Ministries, Traffick911, SHAREtogether, Face Forward and Life without Limbs.
Jaco is a Co-Founder and BOD member of Eden Green Technology with the mission to feed the world and eradicate food deserts in the USA and abroad through this revolutionary award-winning vertical farming technology. Jaco is the Co-Founder of RESTŌR Coffee Company giving its proceeds to place Trafficking Survivors in long term heeling centers, Co-Founder of FreeSpace Social, a social media platform for all to express personal faith, beliefs and views freely, Co-owner and advisor to the revolutionary technology company SKYLAB Tech Republic.
Jaco has an educational background in Sports Medicine and had a professional sports career in both South African Rugby and Canadian and American football. Jaco's mission is to stand for faith, family and freedom promoting life by transforming culture through uplifting entertainment. Believing many of society's problems disappear when a moral culture is restored, women are liberated, and the image of strong engaged fathers and men are restored.
Jaco is currently published and working on two books with his wife entitled: "It Starts with Women." and "SEX Nation" Jaco's next Television and film projects with After Eden Pictures, which are focused on further promoting life, protecting children, empowering women, addressing societal issues, and transforming culture include PIECES TV Series, The Atonement of Carmen Lizardo Feature film and TV Series, SEX Nation Docudrama, We Are Brothers Feature film. Jaco attributed all things good in his life to the goodness of God, the loves of his life, his wife and children, his most loving single mother, siblings and most loyal dedicated team mates he serves with every day.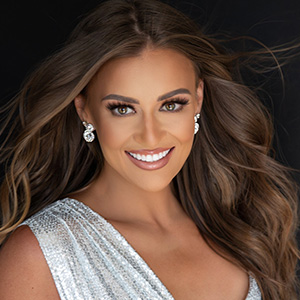 Rachel Mack, is the proud mom of McKell & Marshall, and dog mom to golden-doodles Maggie & Bruno.
Born and raised in Arizona, Rachel spent the first 30 years of her life in Arizona where she met Clifton Mack, her husband and best friend of 15 years. Together they have lived in North Carolina, South Carolina and Florida, starting several businesses along the way.
Seeing a need in her community, Rachel started and continues to run a multi-state business, Mack Maids Cleaning, which focuses on providing work opportunities to moms with hours similar to a traditional school schedule. The Macks also started the Alpha Male Clinic's and Operation Alpha Hero, a foundation focused on providing Veterans access to additional channels of physical and mental health optimization.
Rachel graduated with a Bachelors degree from BYU where she competed as a Division 1 international swimmer. After an injury forced her retirement from swimming, she underwent 8 operations including many spinal fusions, and overcame her own battle with opioid addiction.
While serving as Mrs South Carolina American in 2021-22, Rachel spread the message to youth that it's not our outward appearance that makes us beautiful, but how we impact the world through uplifting others. She started the movement #NicenessIsTrending and passed out thousands of pink bracelets to youth in all 50 states and in 8 countries. Rachel has also served as a Beauty for Good Ambassador with the Victoria's Voice Foundation, and as a PTO & Title One member for her children's schools.
Rachel is a creator who loves painting, cooking and spending time in nature, especially the beach. Together with her husband Clifton, Rachel loves to travel, creating friendships and uplifting people as they go.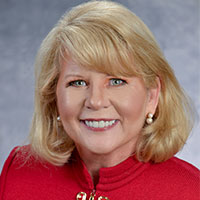 President, The Strategic Alliance
Meredith Iler is President of The Strategic Alliance whose mission is to bring people together in business, government, politics, and charity. Meredith has been active in the pro-life and pro-family movement for over 35 years.
Upon graduation from law school, her first case was to handle an appeal on behalf of pro-life activists arrested for blocking an abortion clinic… which she won. Meredith is a former Congressional spouse from the 1994 class when Newt Gingrich became Speaker of the House.
At just 28 years old, she chaired the Swearing-In Gala for the 73 incoming freshman Members of Congress and coordinated media from around the world. She is still active in The Congressional Club and has served as the Entertainment Chair for the First Lady's Luncheon since 2016.
In 2005, she started the Wounded Hero Home Program that builds homes for severely wounded warriors injured in Iraq and Afghanistan. It later became Helping a Hero and is one of the top organizations nationally having awarded over 100 homes in 22 states. She is the author of the upcoming book, Parenting Patriots. She and her husband Marshall have two children and live in Cypress, Texas.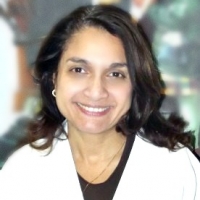 Pediatrician and Author,
"It's a Mom Thing"
Dr. Rosemary Stein is the author of "It's a Mom Thing" and has been a practicing pediatrician for 23 years, serving as director of the International Family Clinic in Burlington, North Carolina for the past 16.
A highly-regarded expert in childhood development, she serves on the executive committee of the North Carolina Smart Start board, which sets policy on young child-related issues.
Dr. Stein travels the nation speaking to parents, especially young moms, about their vital role and has frequently been asked by Dr. Ben Carson to speak and panel at events for his Carson Scholars Foundation.
In her book, "Who Needs a Village? It's a Mom Thing" Dr. Stein offers her expert advice on raising sturdy, success-bound children in today's chaotic world.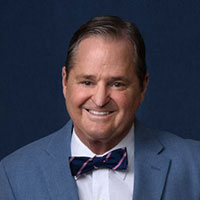 Distinguished Fellow at
Save Our States
Michael C. Maibach is a seasoned professional in global business diplomacy and civic engagement. Today he is a Distinguished Fellow at Save Our States, giving talks across the country in defense of the Founders' Electoral College. He serves on several non-profit Boards including the Witherspoon Institute and the James Wilson Institute, where he is Managing Director.
In 1983 he established the Intel Corporation's Government Affairs Department. He built a global team of 150 professionals and was named Intel's first Vice President of Global Government Affairs. From 2003 – 2012 Mr. Maibach was the President & CEO of the European-American Business Council.
A believer in life-long education, Mr. Maibach has earned degrees from Northern Illinois University, California State University, American University, Georgetown University, Ashland University, and the Institute of World Politics where he now serves on the Board of Trustees.
While a college student Mr. Maibach was elected to the Dekalb County Board (Illinois), becoming the first person elected to public office under 21 years of age in US history. He is available to speak to civic groups and universities.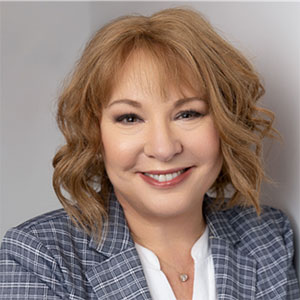 Founder, President,
and CEO
Kimberly Fletcher is the wife of a retired Air Force officer and mother of eight children. She is the president and founder of Moms for America and Moms for America Action.
With over 20 years' experience in grassroots activism, Kimberly has grown Moms for America into a powerful platform building grassroots networks across the country.
Kimberly is an author, columnist, radio host and contributing writer withTownhall.com. She has been featured in numerous national media outlets including The Blaze, NewsMax, OANN, the Rush Limbaugh Show, and Fox News.
Kimberly has made it her personal mission to educate and inspire the women of America to realize their immeasurable worth and powerful influence in our country and culture simply by being who they are.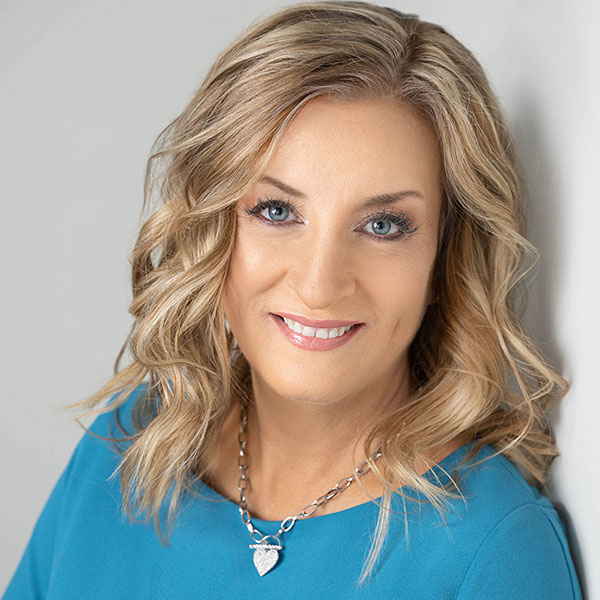 Vice President,
Host of
Moms For America Podcast
As a mom of three, Debbie has successfully combined a dynamic career in the television entertainment industry, politics, special events and music. For over 25 years she has produced live special events including The Chicago Films Critics' Awards and The Chicago Comedy Awards. Her resume includes working for many of the top-rated national television shows primarily covering national news stories, celebrities and movie premiers.
Debbie's experience also includes hosting a nationally syndicated music video show, a Chicago-based magazine show and being an on-air radio contributor. Debbie has passionately utilized her professional experience serving the conservative and pro-family movement. The Moms March Rally, CPAC – Chicago, and Right Nation are just a few of the national events she has produced. In her home state, she has been very involved in advocating for conservative policies and causes. Debbie has proudly served on the leadership team of several Congressional, State Representative, County and Township campaigns, culminating in becoming an elected official herself in her community.
When not producing or working in the political landscape, she enjoys singing with her own band, and as a duet with her daughter Haley. Debbie shares her inspirational original music at various events, churches and banquets.
Debbie says her greatest treasures are her husband Tim and their three amazing children, Noah, Haley and Dylan. For more about Debbie visit –Debkmusic.com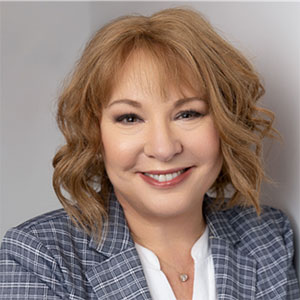 Founder, President,
and CEO
Kimberly Fletcher is the wife of a retired Air Force officer and mother of eight children. She is the president and founder of Moms for America and Moms for America Action.
With over 20 years' experience in grassroots activism, Kimberly has grown Moms for America into a powerful platform building grassroots networks across the country.
Kimberly is an author, columnist, radio host and contributing writer withTownhall.com. She has been featured in numerous national media outlets including The Blaze, NewsMax, OANN, the Rush Limbaugh Show, and Fox News.
Kimberly has made it her personal mission to educate and inspire the women of America to realize their immeasurable worth and powerful influence in our country and culture simply by being who they are.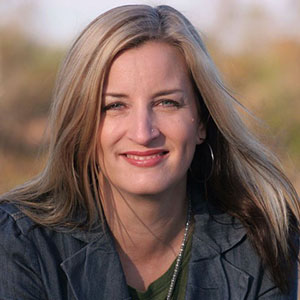 Vice President,
Host of
Moms For America Podcast
As a mom of three, Debbie has successfully combined a dynamic career in the television entertainment industry, politics, special events and music. For over 25 years she has produced live special events including The Chicago Films Critics' Awards and The Chicago Comedy Awards. Her resume includes working for many of the top-rated national television shows primarily covering national news stories, celebrities and movie premiers.
Debbie's experience also includes hosting a nationally syndicated music video show, a Chicago-based magazine show and being an on-air radio contributor. Debbie has passionately utilized her professional experience serving the conservative and pro-family movement. The Moms March Rally, CPAC – Chicago, and Right Nation are just a few of the national events she has produced. In her home state, she has been very involved in advocating for conservative policies and causes. Debbie has proudly served on the leadership team of several Congressional, State Representative, County and Township campaigns, culminating in becoming an elected official herself in her community.
When not producing or working in the political landscape, she enjoys singing with her own band, and as a duet with her daughter Haley. Debbie shares her inspirational original music at various events, churches and banquets.
Debbie says her greatest treasures are her husband Tim and their three amazing children, Noah, Haley and Dylan. For more about Debbie visit –Debkmusic.com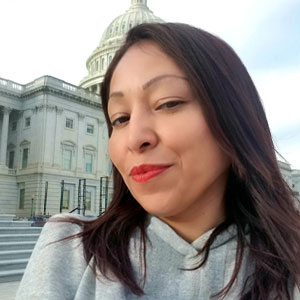 Hispanic Outreach
Elsa Aldeguer is a grassroots Latina activist leader within the conservative political movement.  Ms Aldeguer has worked tirelessly for years in California as well as in multiple other states to preserve and reinforce the Godly conservative values that America was built on and to promote President Trump's America First agenda.
Raised in El Salvador, Elsa and her family immigrated to the United States in 1989. As an immigrant, Ms. Aldeguer values the great opportunities that have been afforded to both herself and her family. 
In addition to organizing political events, Ms. Aldeguer has organized events in support of our veterans and local law enforcement. Her rallies, which are attended by hundreds of conservatives, create awareness and a sense of community and strength for the "silent majority". She has become a pillar in the Latino conservative community.
When she is not out on the front lines of the battle to save America she enjoys her time with her teenage son and family, traveling, dancing, and as an avid animal lover.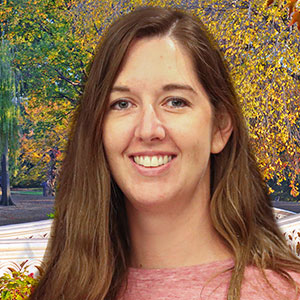 Branding & Marketing
Brittney Bassett is a wife, a mom of 3 beautiful girls, and a business owner. She received her BFA in Graphic Design and Photography from Utah State University. Shortly after she purchased printing equipment and has been running a full-service print shop from her home ever since. She is CAS (Certified Advertising Specialist) certified through the Promotional Products Association International (PPAI).
After living in Utah since she was 3, Brittney and her husband Darren decided to find a new adventure, so Darren accepted a job in 2020 a few months into the pandemic and they moved to Texas. Now in Texas, Brittney has her business up and running bigger than ever before, and is thrilled to be part of the Moms for America team as part of that.
She loves being a mom and running her business out of her home has helped her to do just that! Since all her kids will be attending school for the first time, she recently accepted a position on their school's PTO board as a publicity chair and hopes to be able to connect with all the parents (but especially the moms) in helping the school succeed in the right direction.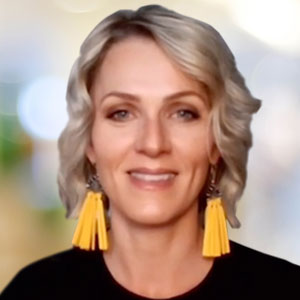 Election Security Specialist
Sherronna Bishop, dubbed "America's Mom," is a constitutional conservative and American patriot who bleeds red, white and blue! She tenaciously defends core values of God-fearing Patriots who do not want to lose the freedoms and rights of all citizens who live in the greatest nation in the world. She tirelessly researches issues of our culture and constitution, and has a passion to ensure that all people, starting with the individual, maintain the right to life, liberty, and personal property.
As a wife and mother of four, she is resolute in her defense of the relentless attack on our children and parental rights. In the midst of continuous attacks on the Western way of life, she brings hope and inspiration to those who feel arrested by political correctness and false narratives of our time.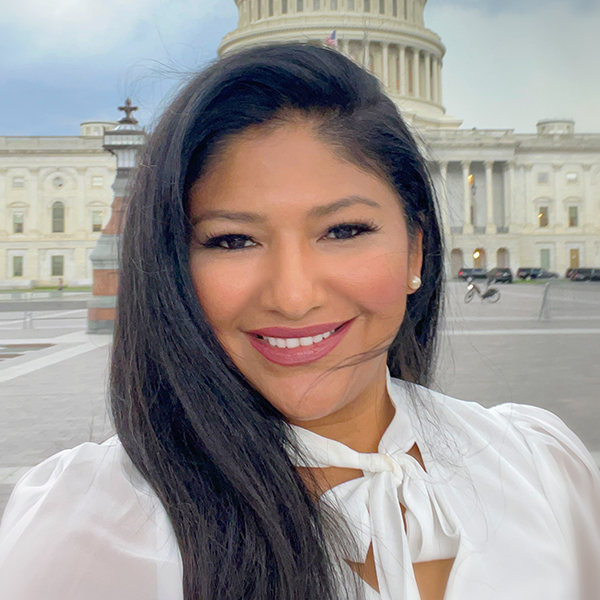 Executive Director of Moms for America Action
Vanessa Faura stands at the intersection of profound respect for legislation and the art of driving strategic initiatives. With a decade of unwavering dedication, she has been the driving force behind transformative organizational, community, and value-based strategies. Vanessa's boundless creativity has left an indelible mark on a national scale, earning her respect and admiration for her commitment to policy activism, issue-based education, forging shared-value connections, nurturing mutually beneficial community networks, and her ability to transform each endeavor into a resounding success. Her passion lies not only in translating grand visions into tangible realities but ensuring that these advancements endure for the betterment of communities.
A native of Lima, Peru, Vanessa immigrated to the United States at the tender age of nine. Since then, she has woven a rich tapestry of experiences as a leader of national initiatives and campaigns, capturing the attention of the nation's media and inspiring countless individuals to engage in grassroots movements and civic activism. A two-time Master's graduate from Queens University of Charlotte, Vanessa's journey has seen her as a former candidate for Charlotte City Council At-Large and a seasoned professional in the world of wholesale finance at Wells Fargo Bank. Her expertise was further recognized when she was appointed to North Carolina Governor Pat McCrory's Advisory Council for Hispanic & Latino Affairs. In her capacity as a coalition director across various states, she has forged strong partnerships with community leaders and small business owners, a network she continues to nurture in her role as a consultant, public speaker, advocate, advisor, and outreach executive.
Vanessa is happily married to her first love, Exavier, and together they are the proud parents of two remarkable daughters and a cherished guinea pig.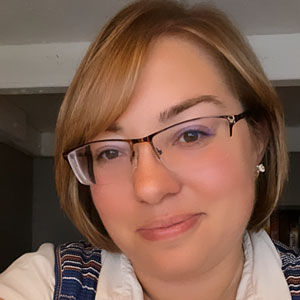 Personal Assistant
to the President
Cassie wrote her first book when she was six-years-old about a fat cat named Stephanie who wandered around the city looking for her family, and she never looked back. As a writer, Cassie's goal is to continually move forward, learning from her past self, as well as others, in an effort to become the best she can at her chosen craft.
She is blessed with a wonderful, loving family—Mom, Dad, six brothers, one sister, and five sisters-in-law—that has supported her every step of the way, even if they don't always understand what she's trying to do. And while she believes life is education, not everyone always agrees, so Cassie has made pursuing a formal education a huge priority. Currently, she has an MFA in Creative Writing, an MA in Mass Communications, and she is working on her Ph. D. in Creative Writing with an emphasis in narrative communication. Eventually, she plans to settle down to teach creative writing to undergrads.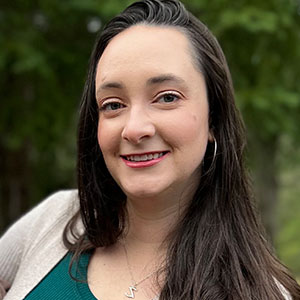 Branson Office Manager
Justyna grew up in the rainy but beautiful state of Oregon. She met Kimberly back in 2013 when Kimberly's son, Zach, brought her home to meet the family. A few short months later, Justyna happily married into the Fletcher family and has since been honored to volunteer for Moms for America over the years. It has only been with their families recent move to Missouri that she has been able to offer her organization skills in a more professional setting as the Office Manager. 
Justyna has two beautiful children and an amazing husband that keep her busy and bring joy to her life. Outside of family she enjoys reading, lifting weights and taking care of her sorority fish tank of female beta fish.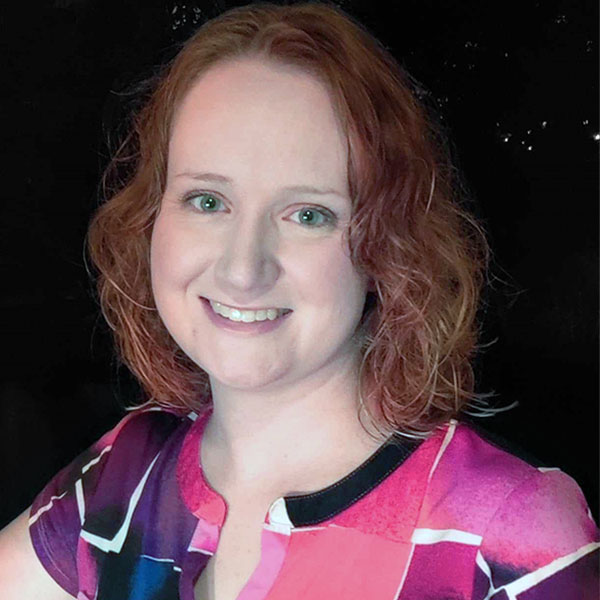 Administrative Assistant
Laryn was born and raised in Colorado, went to college in Wyoming, and eventually found herself in Nebraska. In Nebraska, she met her husband, Noah, and continued her education at Bellevue University.
Laryn received her bachelor's Degree in Graphic Design in June 2021.
Laryn, her husband, and their two beautiful children recently moved to Missouri to be close to family.
As a full-time mom, Laryn also uses her college experience and degree to be an administrative assistant to the Membership and Education team, where her love to help others and organization skills come in full force. Laryn also hopes to continue to help and support Moms for America because she believes that moms need to be educated and prepared to help their children succeed and grow in our forever-changing and scary world.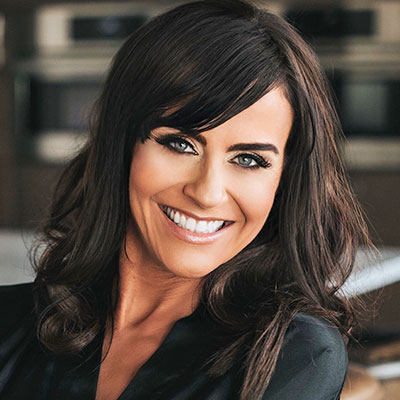 National Advancement Director
Simone Greear is a born and raised Idahoan and mother of 3 children.
Her oldest daughter Madisyn, graduated from BSU, resides in Boise and recruits for the healthcare system.
Daughter Kynady, played 2 years of college VB, graduated Magna Cum Laude from HPU and is a project accountant for Idaho's largest General Contractor.
Her son Slaten, graduated from the Nuclear Naval Power School as a Navy Nuke and resides in Norfolk, VA.
Simone co-owns her family's 40-year business with her sister Shannon and owns an Idaho based window covering business.
Simone became engaged in politics in 2015 when she worked with and supported Ted Cruz for President. In 2020, she traveled the country through a PAC supporting President Trump's re-election, working with state GOP offices to register voters.
When Simone is not working or traveling for Moms for America, she loves being at home in Idaho hiking in the Boise foothills, riding bikes on the Greenbelt, spending time with her bible study friends and attending many of Boise's Non-Profit events.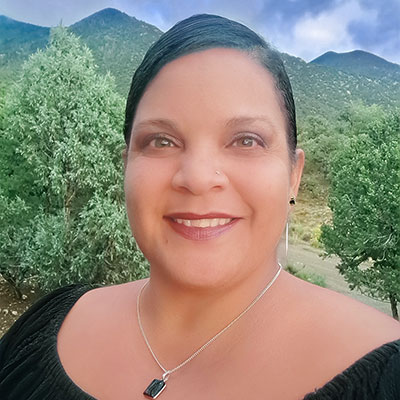 Membership & Education Director
Zaira is originally from Florida but currently lives in the mountains of Colorado. Her studies and her career initially started in International Business. After 5 years working as a Portfolio Analyst for a multi-national investment firm, she realized her true calling was in teaching, guiding, and motivating others. She has over 12 years of national and global experience teaching children and adults at all learning levels.
She has traveled to 33 countries and islands around the world and has also lived and worked in different countries. Beyond teaching, she has worked as an Academic Coordinator and a Department Head. Her travels deepened her love, gratitude, and appreciation for the United States.
Zaira enjoys being of service to others, road trips, hiking, natural healing and making natural products and remedies in her spare time. Zaira believes children are one of the crucial pieces for maintaining liberty and our natural rights for the future of the United States of America.
She is honored to work for Moms for America to provide the tools for American mothers to raise patriots, who will continue to fight for and maintain our freedoms.
Senior Instructor & Advisor Cottage Meetings
Juleen Jackson is the mother of seven children, two of whom were lost in infancy. Juleen has actively served her community everywhere she's lived. She's served as Vice President for the DC Chapter of American Mothers, the President of the United Women's Forum, supporting her husband, Al's service in the Utah State Senate, and her son, Frank's path to the NBA. Juleen is a Certified Instructor for the Thomas Jefferson Center, oversees the Moms for America Cottage Meetings virtually to thousands of moms annually.
Juleen is an inspiring speaker and teacher bringing the constitution and principles of liberty to life in the homes and hearts of mothers across the nation to strengthen families and inspire civic action. Juleen and her family live in the Washington D.C. metro area and love being surrounded by the beauty and history of our nation's capital.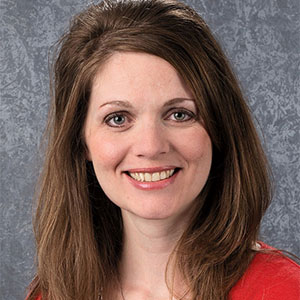 Graphic Designer
Trish Josephs is a freelance graphic designer working out of her home in the Chicagoland area. She has been in the design field for over 20 years.
She was born and raised in North Dakota, and moved to Chicago in 1999. She has been married for 23 years to a Chicago police officer and they have three wonderful children.
Trish has a Bachelor's degree in Commercial Art, but transitioned to working in graphic design following college. She started out working downtown Chicago for an automotive catalog, then began her own design business once her children were born. She loves working from home while continuing to meet her families needs.
Trish has a special enthusiasm to work with faith based organizations that promote traditional Judeo-Christian values and enjoys helping them reach their goals through great design.
She recently began working with Moms For America to assist in their graphic design needs.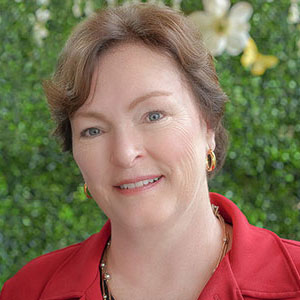 Senior Director Schoolboard Leadership Project
Dr. Kelly Kohls is a wife and the mother of five children, all of whom attended public schools. She is an educator and a businesswoman. After teaching for ten years at universities, she then operated a private practice for fifteen years. As the former president of the Springboro Community City Schools Board of Education, Dr. Kohls also served on the board of education for the Warren County Career Center. With her extensive background in the field of education, Dr. Kohls has seen public education change in ways that many citizens do not fully understand. Dr. Kohls speaks at gatherings and meetings all over the United States to train school board members on how to be an effective steward of their community's public education system.  She trains parents to be involved in school matters by taking personal responsibility for their children's education and taking actions to insist on education accountability.
Dr. Kohls follows her words with action, to which her record in Springboro gives evidence. While she served on the school board there, the district succeeded in reducing the per-student expenditures, lowering annual taxes for district property owners by $1.3 million. While academic achievement scores rose, the Springboro community, once the second highest taxed district, now enjoys the lowest property tax rate in Warren County. Dr. Kohls believes that it is absolutely imperative that we fix our public schools, which have become a money funnel to the adults who then fund the anti-American political agenda.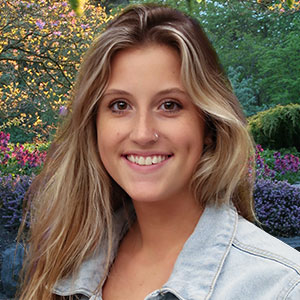 Event Coordinator
Haley has been serving on the Moms For America team for the over 4 years on our special events and productions. She is also the assistant producer for the Moms For America Video/ Podcast. Haley is passionately conservative and a champion for faith, liberty, freedom and the USA.  She is an influencer, a college student and music lover.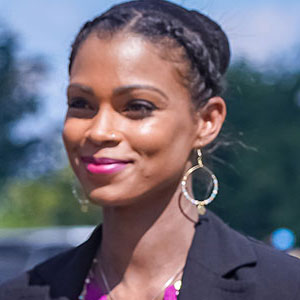 Director of School Board Engagement
Aly Marie Legge is an Army veteran, civic activist, and founder of Moms For Freedom, an advocacy group dedicated to championing the basic rights of all families. A proud supporter of families with special needs children, children with learning disabilities, and children that are medically fragile and complex, Aly works closely with various freedom organizations to fight governmental overreach and to positively impact legislation that ensures parental rights are protected.
Aly is a staunch advocate for school choice and supports a curriculum that fosters critical thinking, problem solving, self-motivation, and teaches all aspects of America's History.
Aly is a loving wife to her husband Matthew and devoted mother of five children, ages 3 to 13, one of which has special needs.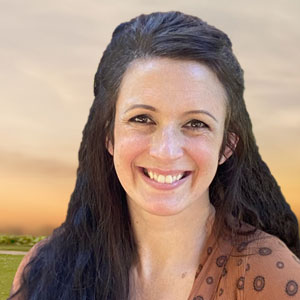 Executive Assistant
to the President
Angela Molinaro is a mother with a background in Child and Adolescent Development who's passionate about raising future patriots through the blessings of homeschooling.
Being born and raised in California has provided her with extensive experience interacting with people from all walks of life. She's the most content with her family, near the ocean, researching and learning, along with camping and traveling.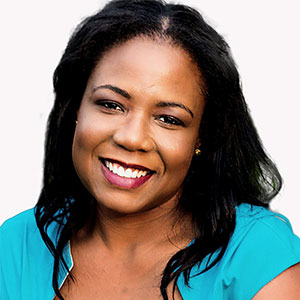 Senior Project Manager
Raquel was born and Baptized in Chicago, Illinois; later moving with her parents to the suburbs of Illinois as a teen.
She began her political involvement when two candidates approached her door in 2009 asking for her vote. After grilling them for an hour, convinced of their intentions, she pledged her support to their candidacy. Since 2009, Raquel has managed and consulted for several local, state and federal campaigns.
Formerly a township trustee for 8 years, Raquel was elected as a county board member in 2020. Raquel is Vice-President of Frederick Douglass Foundation Illinois. She is also an elected Republican Precinct Committeeman and Chair. She has been a featured speaker on radio and television supporting Republican candidates and conservative causes.
She lives in Illinois with her family. When she is not working for conservative causes and candidates she is singing the National Anthem and other patriotic songs for veterans and at political events.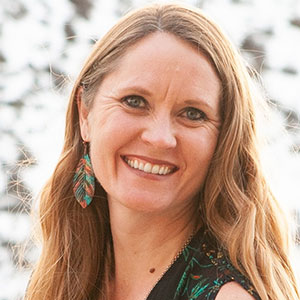 Social Media Manager
Amy Nave was born and raised in Southern California where she was brought up in a Christian, conservative home, homeschooled K-12th, and raised in the country. She understands the importance of her upbringing and is grateful for it every single day. She graduated with a Bachelor's degree from Brooks Institute of photography with an emphasis in portraiture. After college she began her photography business, Amy Nave Photography and soon after started her album company, Albumesque where she has designed wedding albums for over 15+ years.
With experience of being a Partnership Manager and Marketing Manager, she is currently the Social Media Manager at Moms For America. With the ability to use her God-given talents to empower moms, promote liberty, and raise patriots, she is honored to be here. Knowing that America is under attack to rob and still our children from the joy and freedom that our Founding Fathers worked so hard to preserve, she knows this is the time to fight the good fight that starts in the homes and instills upright American Patriots that will carry our liberties and American freedom for the many years to come.
She currently lives in the great state of Idaho where her parents, sister, brother-in-law, amazing niece and nephew, and three fur babies reside. In her free time you can find her driving her side-by-side, country dancing, backpacking, paddle boarding and wine tasting with loved ones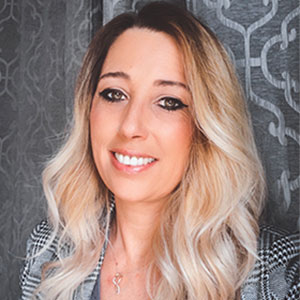 Medical Specialist
Tanya Parus fights for kids. She jumped to action when we were struck with the overbearing COVID directives many of us experienced, Since then, Tanya has dedicated her efforts to eliminate medical tyranny. Tanya has helped to transform her local Hospital board through voter initiatives, works daily to fight medical mandates from her local School board and government, and still finds time to raise her family, Tanya is the President for the Sarasota Moms for America Chapter and is the Medical Specialist for Moms for America National. Tanya is working to ensure medical freedom for everyone in our Country. 
Website Design & Development
Judi Privett has been in the graphic design field for over 30 years. Originally a magazine designer, now Judi's main passion is web design. She has created websites for a wide variety of businesses, and now her main focus is MomsForAmerica.us
Originally from Ohio, she and her son moved to Texas where she met her wonderful husband and business partner Don.
Judi is a strong Conservative and believes that God led her to Moms for America, so she could use her talents to help fight for their mission and for the future of our country.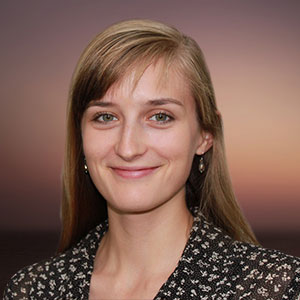 Writer
Anna Reynolds is a homemaker and freelance writer. She and her husband live in Texas with their three young girls. Anna's personal writing can be found at InspireVirtue.com.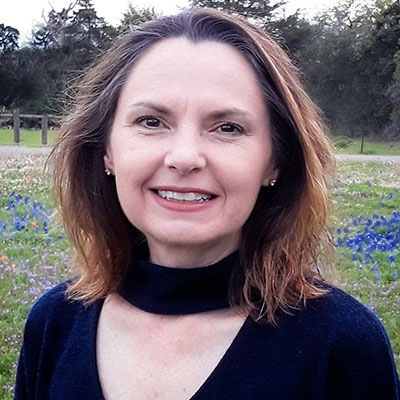 Membership Coordinator
Tressie's love of God, family, and country brought her to Moms for America where she will serve as membership administrator. She is the proud wife of an army veteran and mother to a son attending college. Born and raised in the great state of Texas, her family currently resides on the edge of hill country where the skies are big and the bluebonnets are a draw for tourists. They are beekeepers, gardeners, and caretakers of three cats and nine chickens!
Having served with many clubs and organizations in leadership roles, Tressie has experience in retail, veterinary technology, animal science, housekeeping, teaching, and most recently, ecological land restoration. She has even traveled the country showing at and judging Jack Russell Terrier trials! Her journeys gave her the opportunity to see several US states, landmarks, and monuments along the way. She loves to train and teach all ages from toddlers to retirees and can't wait to help moms heal this country from the inside out.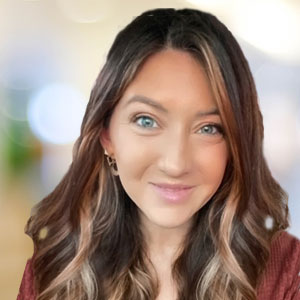 Director of Operations
Rachael recently came to be part of the Moms for America team, with a background in bookkeeping and customer service. She is a wife and a mom of 2 beautiful girls and she and her husband recently opened their own construction business. In her free time, Rachael enjoys traveling with family, exploring new restaurants with friends, and working out.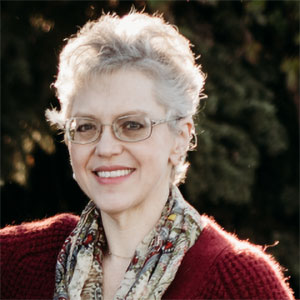 Education Coordinator
Hannah was born in California and raised in the Pacific Northwest state of Washington.  She has ministered in a variety of spiritual communities and has three graduate degrees which reflect her formal career training and path: social work, teaching, and music education.  In 2020, she started her own health coaching practice as a vehicle to create more freedom for herself and her family, and to impact individuals in their personal health and life development.
Hannah and her husband (an anthropologist), travel the United States as full-time RVers, researching the Bigfoot phenomenon.  They love camping, hiking, creating video content for their YouTube channel, and meeting people from all walks of life.  They are preparing to take their teenage grandson traveling with them and so she is adding "homeschool granny" to her collection of hats.  When she has absolutely nothing else to do, Hannah's hobbies include writing & blogging, yoga, coffee and wine tasting, healthy cooking, and lifelong learning, always adding to her list of skills and interests.  Most currently, she is studying French and anticipating a trip to the French-speaking region of Northern Maine and New Brunswick, Canada, to test her success.
Hannah seeks to live up to James Bryce's definition of patriotism – "Patriotism consists not in waving the flat, but in striving that our country shall be righteous as well as strong" and daily pursues that faith-grounded righteousness and strength to re-build our "one nation, under God."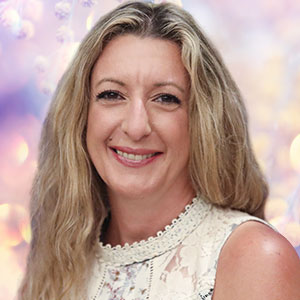 Executive Support Manager
Maria was born and raised in the suburbs of Chicago.  She left her career as a Sr. IT Recruiter to stay home and raise her two boys, Nicholas and Douglas.  During that time, Maria also worked at her church as an Administrative Assistant and had her own flourishing dog-sitting business.
Maria's heart for Law Enforcement has led her to attend many Back The Blue rallies as well as host rallies for the Police Department in her hometown of Downers Grove, Illinois.
Maria became involved with Moms For America a couple years ago as a volunteer and this has only deepened her love for our country, our Constitution, and our founding forefathers.  She feels it's so critical, especially now, for Moms to rise up and fight to preserve our freedoms!  Maria, her husband Mark, and their two boys recently moved to Chattanooga, Tennessee where she will be the State Liaison for Moms For America!
Moms for America® partners with women across the country to support the local efforts of the incredible moms who join our movement. If you are interested in joining a Moms for America Group or Cottage Meeting  please reach out to our Membership & Education Team by clicking on the Contact Us for More Info button, fill out the form, and we will get you in contact with the State Liaison for your state. If there's not a group currently meeting in your area, or if your state doesn't currently have a state group, we will be happy to discuss with you how to start your own. We provide all the support and resources and make it so simple to get started!
"Ours is the first experiment with a true republic. If we fail in this experiment, if our government falls, the world will hear the echo of that fall till the end of time as a dismal, warning sound. "
– CE Sargent, "Our Home"