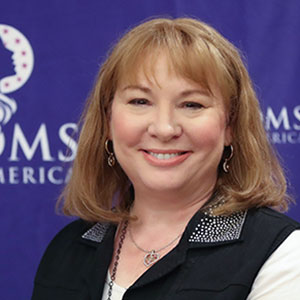 President & Founder
Labeled by the media as "an unabashed America-loving homemaker," Kimberly Fletcher is the president and founder of Moms for America, executive director of the Moms March Movement, author of "WOMEN: America's Last Best Hope" radio host on Omaha's The Answer, and contributing writer with Townhall.com.
Kimberly is the wife of a retired Air Force Officer and mother of 8 children, who has made it her personal mission to educate and inspire the women of America to realize their immeasurable worth and powerful influence on society simply by being who they are.
Though she travels all over the country speaking and sharing her love of liberty, her most favorite place is cuddled up on the couch with her children and a good book. Kimberly has appeared on Fox News and several national and local media outlets.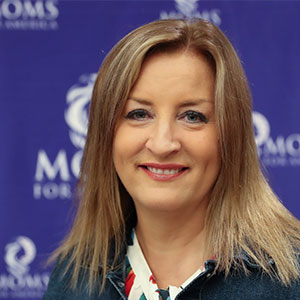 Vice President,
Director of Production & Events
As a mom of three, Debbie has successfully combined a dynamic career in the television entertainment industry, politics, special events and music. For over 25 years she has produced live special events including The Chicago Films Critics' Awards and The Chicago Comedy Awards. Her resume includes working for many of the top-rated national television shows primarily covering national news stories, celebrities and movie premiers.
Debbie's experience also includes hosting a nationally syndicated music video show, a Chicago-based magazine show and being an on-air radio contributor. Debbie has passionately utilized her professional experience serving the conservative and pro-family movement. The Moms March Rally, CPAC – Chicago, and Right Nation are just a few of the national events she has produced. In her home state, she has been very involved in advocating for conservative policies and causes. Debbie has proudly served on the leadership team of several Congressional, State Representative, County and Township campaigns, culminating in becoming an elected official herself in her community.
When not producing or working in the political landscape, she enjoys singing with her own band, and as a duet with her daughter Haley. Debbie shares her inspirational original music at various events, churches and banquets.
Debbie says her greatest treasures are her husband Tim and their three amazing children, Noah, Haley and Dylan. For more about Debbie visit –Debkmusic.com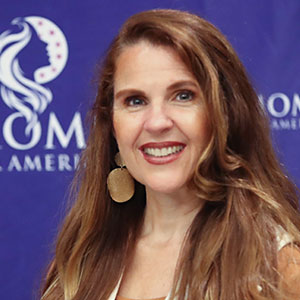 Vice President,
Cottage Meetings
Juleen Jackson is the mother of seven children, two of whom were lost in infancy. Juleen has actively served her community everywhere she's lived. She's served as Vice President for the DC Chapter of American Mothers, the President of the United Women's Forum, supporting her husband, Al's service in the Utah State Senate, and her son, Frank's path to the NBA. Juleen is a Certified Instructor for the Thomas Jefferson Center, oversees the Moms for America Cottage Meetings virtually to thousands of moms annually.
Juleen is an inspiring speaker and teacher bringing the constitution and principles of liberty to life in the homes and hearts of mothers across the nation to strengthen families and inspire civic action. Juleen and her family live in the Washington D.C. metro area and love being surrounded by the beauty and history of our nation's capital.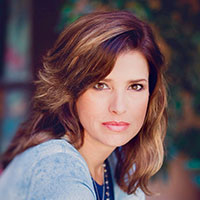 Radio Host, Actress, Model, Author
Sam Sorbo is known for her quick wit, fun personality, voracious work ethic, and a strong commitment to principle.
She is a radio host, actress, international model, activist, author, wife, mother, and homeschooling, advocate.
Sam is fluent in five languages and studied biomedical engineering before pursuing a modeling career.
She met her husband Kevin on the set of Hercules and they have been together ever since. Sam and Kevin have three children and continue, as a family, to inspire millions through their films.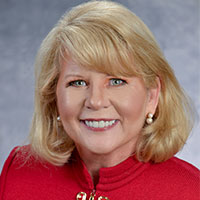 President, The Strategic Alliance
Meredith Iler is President of The Strategic Alliance whose mission is to bring people together in business, government, politics, and charity. Meredith has been active in the pro-life and pro-family movement for over 35 years. Upon graduation from law school, her first case was to handle an appeal on behalf of pro-life activists arrested for blocking an abortion clinic… which she won. Meredith is a former Congressional spouse from the 1994 class when Newt Gingrich became Speaker of the House. At just 28 years old, she chaired the Swearing-In Gala for the 73 incoming freshman Members of Congress and coordinated media from around the world. She is still active in The Congressional Club and has served as the Entertainment Chair for the First Lady's Luncheon since 2016.
In 2005, she started the Wounded Hero Home Program that builds homes for severely wounded warriors injured in Iraq and Afghanistan. It later became Helping a Hero and is one of the top organizations nationally having awarded over 100 homes in 22 states. She is the author of the upcoming book, Parenting Patriots. She and her husband Marshall have two children and live in Cypress, Texas.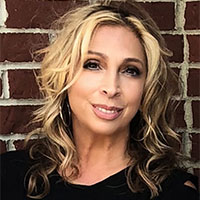 Radio Host
Rose Tennent has been a prominent figure for twenty years as a syndicated conservative political talk show host in both radio and television. She is a frequent guest host for Sean Hannity's Radio Show and has been a regular guest on FOX NEWS and currently host of Rose Unplugged, (www.roseunplugged.com) a syndicated talk show.
In 2017 Rose founded Meeting in the Middle a bipartisan effort to provide humanitarian aid and relief to victims of natural disasters. She is co-author of the children's book, Wilson Won't Be Bullied, which won an award in the 2013 Purple Dragonfly Book Awards contest.
Rose speaks nationally and frequently on topics of interest to women, and to a general audience, on culture, media, troop support and social issues of the day.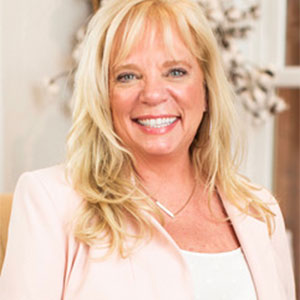 The Mom Mentor and
Founder of The Moms
Like Us Academy.
Mona Corwin is an International Speaker, Author, TV Host, Podcaster and Coach to Moms. She is the CEO of MomsLikeUs and the Founder of MomsLikeUs Academy.
She's the "been there done that" voice to moms for over 20 years helping them crush it at motherhood instead of motherhood crushing them. Her motto? "Motherhood isn't a natural talent, it's a Skill and you CAN learn it."
That's exactly why she founded the MomsLikeUs Academy. A trusted online space where moms can learn skills, strategies and systems from experts that know moms and how to help them succeed at modern motherhood. Because motherhood shouldn't be hard All The Time.
Mona loves her own perfectly imperfect story that she lives with her high school sweetheart Warren. They've been married 40 years and have 5 children, 2 daughter-in-loves and 2 g'babies.
Her raw and authentic teaching can be found on her LIVE MomsLikeUs Do ThingsLikeThis Show, The MomsLikeUs Podcast, her Facebook community and of course she's a teacher in the MomsLikeUs Academy too.
You can also grab two of her published books. Available on Amazon and Lifeway Bookstores.
Table for Two: doing life and savoring the scriptures together. Which is a mentoring book for mothers/daughters or mom friends.
And her latest book The UnStoppable Generation: are we the ones we have been waiting for? Understand and navigate your generation, your gender and grab the grit to get life done.
Mona's most popular talks are:
"That Blue Hot Flame: Chasing Your Passions While You're Chasing Kids."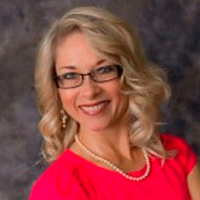 Author, Standing Up to Goliath
Rebecca Friedrichs has been an elementary school educator in Southern California for 28 years. Since the first day of her
career in 1988, she's been concerned about the policies and politics of the teachers' union she's forced to financially
support.
In 2012 Rebecca started writing editorials to educate the public on the abuses occurring within teachers' unions. From April 2013-June 2016 she was the lead plaintiff in a seminal federal lawsuit attempting to restore the First Amendment rights of free speech and free association to millions of public sector workers in the United States of America.
Rebecca is the author of "Standing Up to Goliath: Battling State and National Teachers' Unions for the Heart and Soul of Our Kids and Country." Rebecca's editorials have been published nationwide and she has appeared on CBS News, NBC, and several FOX News and FOX Business shows.
Rebecca is currently taking some time away from the classroom to support educational policies that are friendly to children and to help teachers, children, and parents to make their voices heard.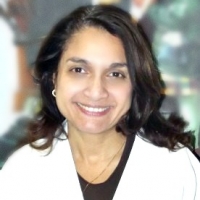 Pediatrician and Author,
"It's a Mom Thing"
Dr. Rosemary Stein is the author of "It's a Mom Thing" and has been a practicing pediatrician for 23 years, serving as director of the International Family Clinic in Burlington, North Carolina for the past 16.
A highly-regarded expert in childhood development, she serves on the executive committee of the North Carolina Smart Start board, which sets policy on young child-related issues.
Dr. Stein travels the nation speaking to parents, especially young moms, about their vital role and has frequently been asked by Dr. Ben Carson to speak and panel at events for his Carson Scholars Foundation.
In her book, "Who Needs a Village? It's a Mom Thing" Dr. Stein offers her expert advice on raising sturdy, success-bound children in today's chaotic world.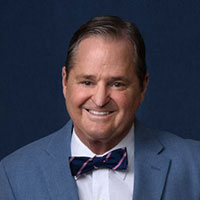 Distinguished Fellow at
Save Our States
Michael C. Maibach is a seasoned professional in global business diplomacy and civic engagement. Today he is a Distinguished Fellow at Save Our States, giving talks across the country in defense of the Founders' Electoral College. He serves on several non-profit Boards including the Witherspoon Institute and the James Wilson Institute, where he is Managing Director.
In 1983 he established the Intel Corporation's Government Affairs Department. He built a global team of 150 professionals and was named Intel's first Vice President of Global Government Affairs. From 2003 – 2012 Mr. Maibach was the President & CEO of the European-American Business Council.
A believer in life-long education, Mr. Maibach has earned degrees from Northern Illinois University, California State University, American University, Georgetown University, Ashland University, and the Institute of World Politics where he now serves on the Board of Trustees.
While a college student Mr. Maibach was elected to the Dekalb County Board (Illinois), becoming the first person elected to public office under 21 years of age in US history. He is available to speak to civic groups and universities.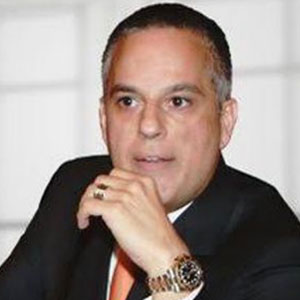 Owner and President of
Hichens & Harrison
Peter holds an extensive and powerful corporate and political network, permeated by access to governments of countries in South America, Africa, Asia and Europe, resulting from over 20 years of working worldwide.
Besides a broad experience in International Trade and as Broker, Pete held various managing and financial posts both in the private as well as the public sector. He is also the Owner and President of Hichens & Harrison.
Pete has held several titles outside Hichens such as VP of Finance for the British Chamber of Commerce, President of the Brazil /Argentina Chamber of Commerce, Honorary Consul of Vietnam, VP of the Flamengo Soccer Team, and VP of Brazil Vietnam Chamber of Commerce.
Director Of Operations
Ginny is one of the newest members of the executive team with Moms for America.
After a recent retirement from a career in the airline industry, where she served as a Senior Analyst in Supply Chain Performance and Technical Operations, Ginny felt God leading her back into the nonprofit world. Previously, Ginny served as a director for pro-life organizations, and founded several crisis pregnancy centers. Combining her passions for helping others and the love for God and our great country, she knew that Moms for America was the right fit.
Originally from Connecticut, Ginny resides in Texas with her husband Bobby where they own a small business, combining Bobby's unique talents for capturing pinnacle moments on camera and his love for announcing Texas motocross racing. Together, they have four grown sons.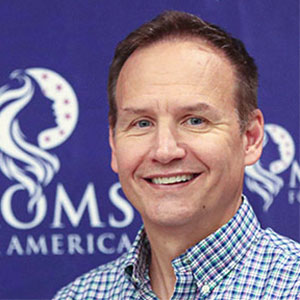 Advancement Director
Matt started fundraising right out of college, working for "the Godfather of conservative direct mail," Richard A. Viguerie.  Matt served as the first executive director to The 60/Plus Association and later as Vice President of Development at the national Christian ministry of Care Net, where he was responsible for raising $6.5 million annually.
Matt opened his own fundraising practice specializing in Christian and conservative non-profit organizations and ministries in 2008.  F Street Partners has served a variety of right of center organizations, including: Americans For Fair Taxation (FairTax), Students for Liberty, House Conservatives Fund, Heartbeat International, Family Research Council, Texas Right to Life, Center for Urban Renewal & Education, and Moms for America.
Waters received his bachelor's degree from George Mason University and his Masters in Religion from Reformed Theological Seminary, both located in Washington, D.C.  Matt, his wife Anne Marie, and their five-homeschooled children live in Williamsburg, VA.
Legal Counsel
Woodfin is a private practice attorney with offices in Williamsburg and Richmond, Virginia.  He has over 25 years of experience working with political candidates at all levels of government with the past 9 years being directly focused on Election Law and Government compliance for political candidates and non-profits.
Woodfin is a devoted husband to his wife Gina and father to their two boys:  Adam (10) and Hunter (5).  With Adam being born deaf and a cochlear implant recipient, Woodfin Law also specializes in providing legal services to families with special needs children to navigate the complicated special education system to insure these precious children have the same educational opportunities as their peers.
Woodfin has made his career on helping people and organizations achieve their goals while staying within the confines of federal and state election laws.
A member of the Virginia State Bar since 2012, Woodfin graduated with his Bachelor of Arts from the College of William and Mary, his Masters of Arts in Government from Regent University and received his law degree from the Regent University Law School.
MomLinks Manager
Vivian D Brown holds both bachelor's and master's degrees in Business Administration. She served as the communication director and speech writer for a county political party as well as a winning campaign manager. Vivian was honored twice by the Texas Federation of Republican Women at their biannual Tribute to Women luncheon.
She is a fierce advocate for our flag and believes the most important job a parent has is to raise a good citizen. Vivian has worked with Texas State Law Makers to introduce a bill requiring the Proper Care and Display of the United States and Texas Flags for all Texas schools. After battling a local charter school for a year over the lack of care for our flags, Vivian successful worked to have the Flag protocol changed throughout all their locations and was named Parent of the Year.
Vivian is a proud mother of two wonderful daughters. Her husband, Cannie Brown, is her biggest supporter and champion in her efforts to change the world one mom at a time.
Executive Director
MomForce
Tamra Farah served as Communications Director and Deputy State Director for Americans for Prosperity in Colorado.  She is Founder and Principal of tFPR Communications & Public Relations which served public figures, candidates, and policy initiatives.  Tamra founded and chaired the Human Trafficking Legislative Day at the Colorado State Capitol for six years resulting in the passing of legislation to punish perpetrators and protect victims.
Tamra serves on the Advisory Board for Turning Point USA and the Leadership Program of the Rockies, and previously sat on the Board of Directors of Colorado Women's Alliance and the Public Affairs Committee for the Colorado Women's Chamber of Commerce.
Tamra engaged in women's ministry leadership for over twenty years and helped write Lifegiving: Discovering the Secrets to a Beautiful Life (Moody, 2002). She was the Executive Director of crisis pregnancy centers in her 20's and was a leader on the Campaign to Stop Tax Funded Abortions in Michigan. She is married to entrepreneur and podcaster, Barry Farah, and has two adult children.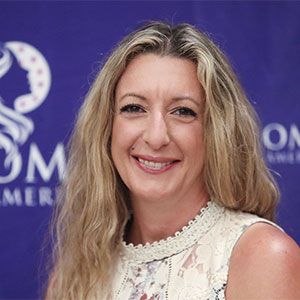 Research & Content Management
Maria was born and raised in the suburbs of Chicago.  She left her career as a Sr. IT Recruiter to stay home and raise her two boys, Nicholas and Douglas.  During that time, Maria also worked at her church as an Administrative Assistant and had her own flourishing dog-sitting business.
Maria's heart for Law Enforcement has led her to attend many Back The Blue rallies as well as host rallies for the Police Department in her hometown of Downers Grove, Illinois.
Maria became involved with Moms For America a couple years ago as a volunteer and this has only deepened her love for our country, our Constitution, and our founding forefathers.  She feels it's so critical, especially now, for Moms to rise up and fight to preserve our freedoms!  Maria, her husband Mark, and their two boys recently moved to Chattanooga, Tennessee where she will be the State Liaison for Moms For America!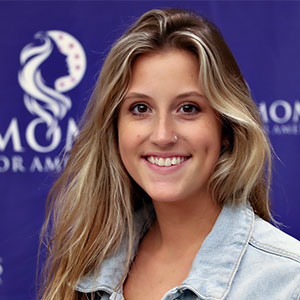 Video/Podcast Assistant Producer and Event Production Team Leader
Haley has been serving on the Moms For America team for the past 4 years on our special events and productions.  She is also the assistant producer for the Moms For America Video/ Podcast.  Haley is passionately conservative and a champion for faith, liberty, freedom and the USA.  She is an influencer, a college student and music lover.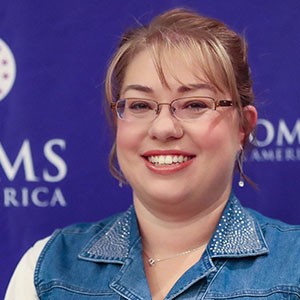 Personal Assistant
to the President
Cassie wrote her first book when she was six-years-old about a fat cat named Stephanie who wandered around the city looking for her family, and she never looked back. As a writer, Cassie's goal is to continually move forward, learning from her past self, as well as others, in an effort to become the best she can at her chosen craft.
She is blessed with a wonderful, loving family—Mom, Dad, six brothers, one sister, and five sisters-in-law—that has supported her every step of the way, even if they don't always understand what she's trying to do. And while she believes life is education, not everyone always agrees, so Cassie has made pursuing a formal education a huge priority. Currently, she has an MFA in Creative Writing, an MA in Mass Communications, and she is working on her Ph. D. in Creative Writing with an emphasis in narrative communication. Eventually, she plans to settle down to teach creative writing to undergrads.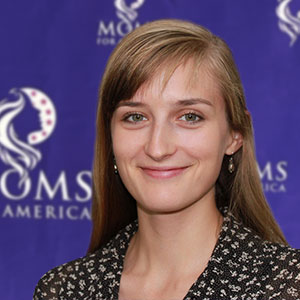 MomMemo
Anna Reynolds is a homemaker and freelance writer. She and her husband live in Texas with their three young girls. Anna's personal writing can be found at InspireVirtue.com.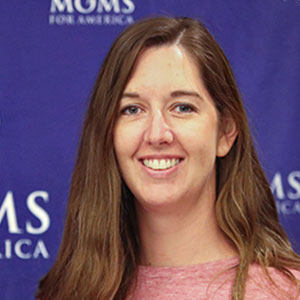 Design & Marketing
Brittney Bassett is a wife, a mom of 3 beautiful girls, and a business owner. She received her BFA in Graphic Design and Photography from Utah State University. Shortly after she purchased printing equipment and has been running a full-service print shop from her home ever since. She has recently completed the TAS (trained advertising specialist) certificate through Promotional Products Association International (PPAI) and is working on her CAS (certified advertising specialist) certificate.
After living in Utah since she was 3, Brittney and her husband Darren decided to find a new adventure, so Darren accepted a job in 2020 a few months into the pandemic and they moved to Texas. Now in Texas, Brittney has her business up and running bigger than ever before, and is thrilled to be part of the Moms for America team as part of that.
She loves being a mom and running her business out of her home has helped her to do just that! Since all her kids will be attending school for the first time, she recently accepted a position on their school's PTO board as a publicity chair and hopes to be able to connect with all the parents (but especially the moms) in helping the school succeed in the right direction.
Website Designer
Judi Privett is the owner of StudioG360 a graphic design company specializing in website design. She has been in the graphic design field for over 30 years.
Originally from Ohio she and her son moved to Texas in 1984, it was here that she met her wonderful husband and business partner Don, they have been married 35 years.
Judi started out in the magazine industry and has been lead designer and/or Creative Director on magazines such as Weddings In Cleveland, ChicagoStyle Weddings, Long Island Bride and Groom, San Antonio Weddings, Austin WeddingDay and many other wedding magazines throughout the US. She also was graphic designer for the San Antonio Spurs Hoops magazine, Washington Redskins Cheerleaders magazine, as well as a wide variety of other types of magazines, too many to list!
Now her main passion is mainly web design, and she has created websites for a wide variety of businesses, including MomsForAmerica.us
Judi is a strong Conservative and believes that God led her to Moms for America, so she could use her talents to help fight for their mission and for the future of our country.
MomForce Administrator
Lindsey was raised in Oklahoma, has spent the past 10 years in the Rocky Mountain Northwest (Idaho and Utah), and most recently made Virginia her home. She is the oldest of six and loves spending weekends with her family on their small Utah farm, when possible.
Lindsey is the MomForce Administrator and has also worked on support materials for Cottage Meetings and content for the MomWatch pages of the website.
Additionally, she is a Policy and Research Analyst at the Virginia Institute for Public Policy. At a young age Lindsey was inspired by the love of America she learned from her parents, one of whom immigrated to the U.S. as a young adult. That inspiration has grown into a career advancing liberty in the public square and in every home.
Lindsey has a Bachelor's degree in History from Brigham Young University – Idaho. In her free time, she enjoys reading, traveling, hiking, country dancing, game nights, and spending time with friends and family.
Amanda Jacobs
North Carolina
Samantha Hall
Pennsylvania
Yvette DeMaria
South Carolina
Moms for America® partners with women across the country to support the local efforts of the incredible moms who join our movement. If you are interested in joining  a MomLinks Group or Cottage Meeting  please reach out to our MomLinks coordinator by clicking on the Contact MomLinks Button, and our coordinator will get you in contact with the State Liaison for your state. If there's not a group currently meeting in your area, or if your state doesn't currently have a state group, we will be happy to discuss with you how to start your own. We provide all the support and resources and make it so simple to get started!
Ours is the first experiment with a true republic. If we fail in this experiment, if our government falls, the world will hear the echo of that fall till the end of time as a dismal, warning sound. "
– CE Sargent, "Our Home"