Raising The Next Generation of Patriots
As a mom, we can do our part in restoring our American culture by raising patriots right in our own home! Get started by using this kid-friendly version of the Cottage Meetings series. It is presented through fun and engaging activities, while teaching your children the principles of faith, family and freedom.
Our first series of virtual classes has concluded and the kids had lots of fun. We plan on having another virtual series later this year so stay tuned! In the meantime, you can use the resources, books and activities on this page to engage your children!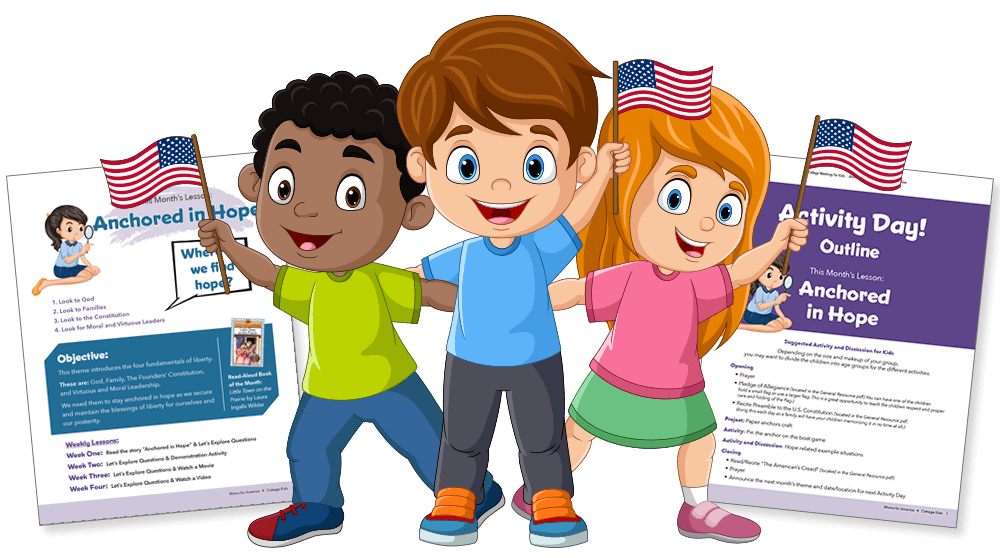 Everything you need to get your Cottage Meetings for Kids started!
#7 - America: Share the Story
#8 - Capture the Sunshine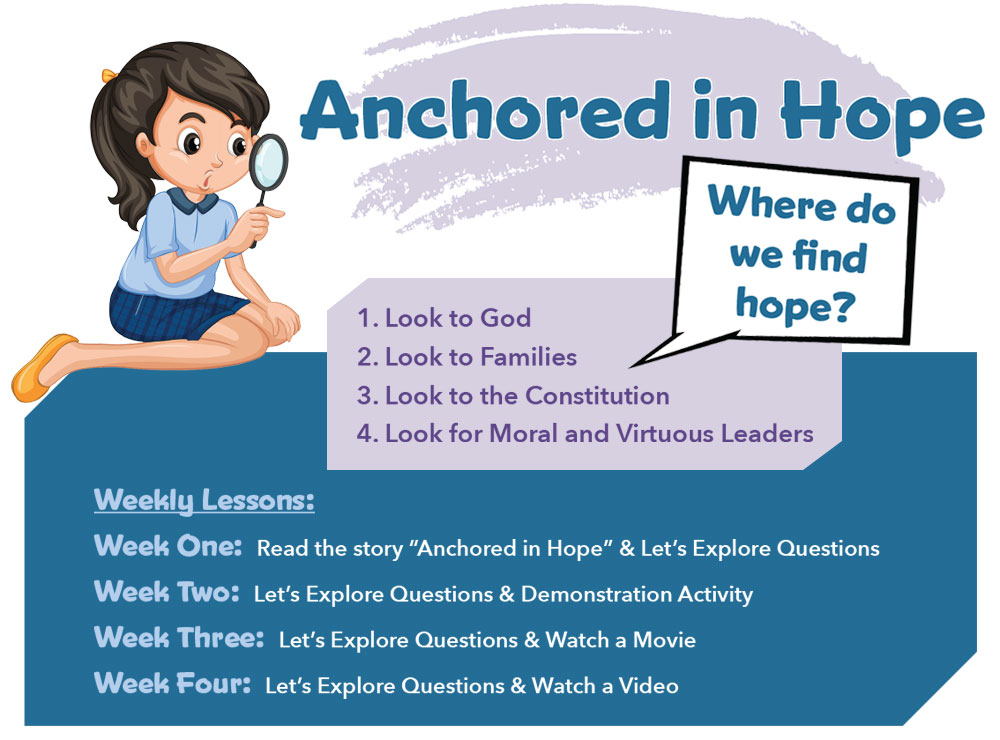 This theme introduces the four fundamentals of liberty – God, Family, The Founders' Constitution, and Virtuous and Moral Leadership.
We need them to stay anchored in hope as we secure and maintain the blessings of liberty for ourselves and our prosperity.
Activity Day
General Resources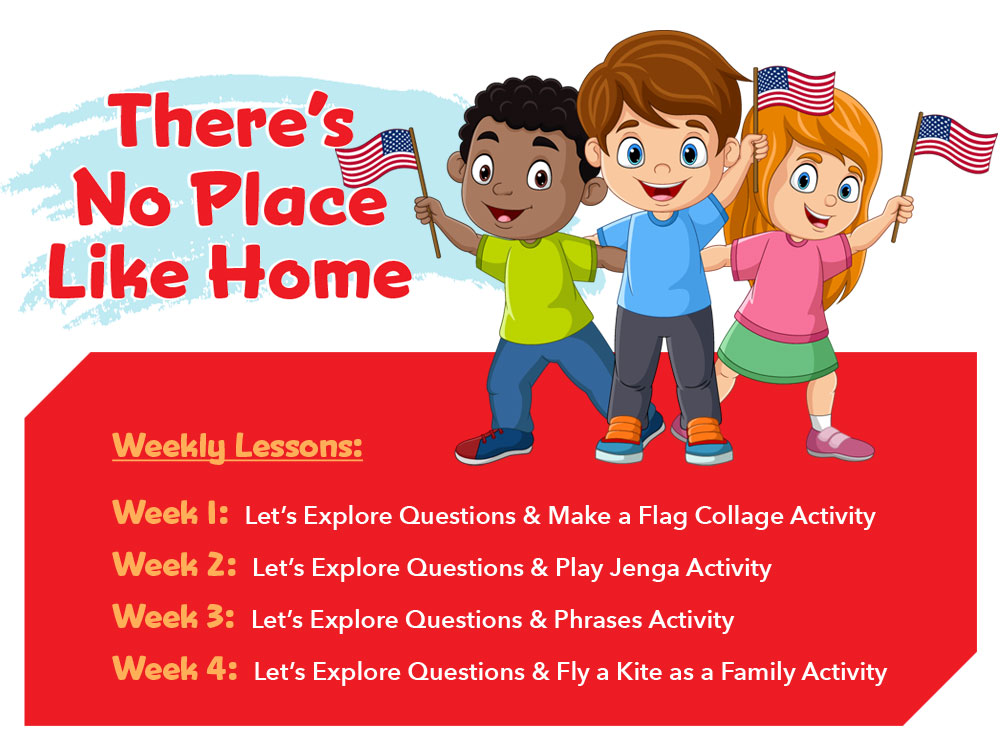 This theme introduces the significant role of the home and family in society and personal development and establishes the principle that liberty begins at home.
Activity Day
General Resources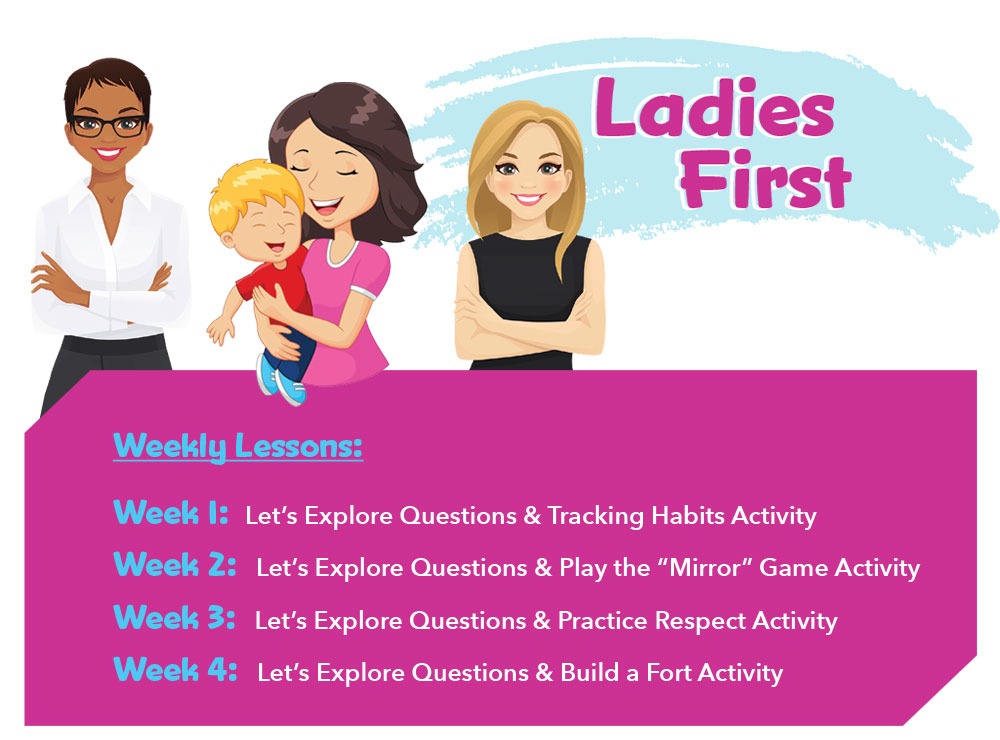 The purpose of this presentation is to help children realize the powerful influence of women in their home and family, the community, and the nation and teach the importance of having respect.
Activity Day
General Resources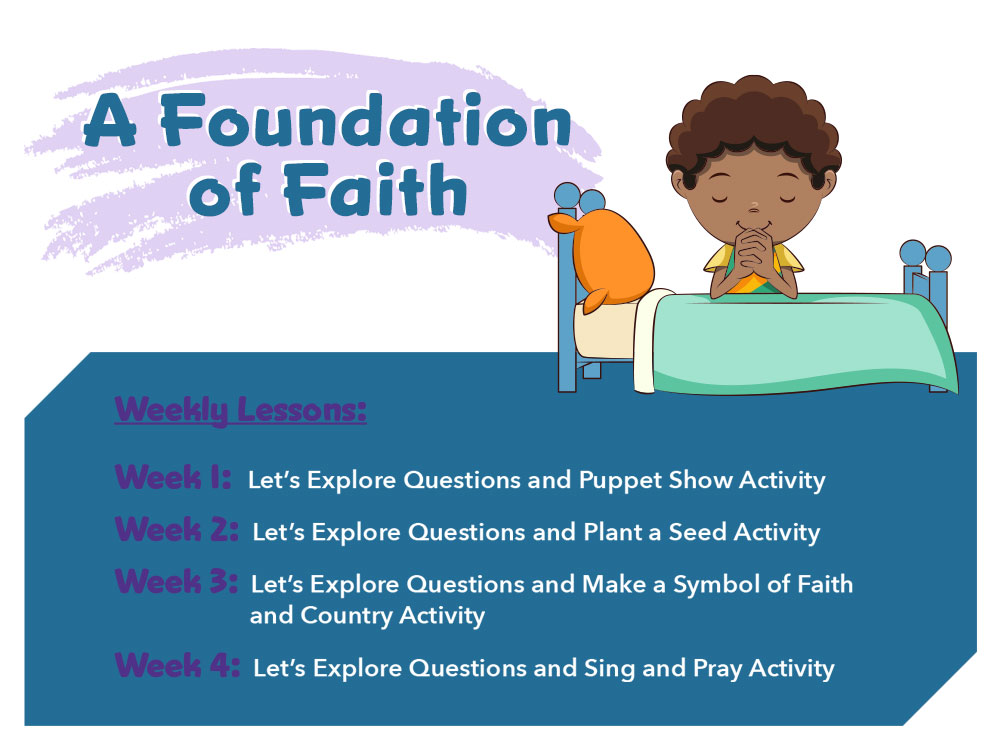 This theme introduces the instrumental role that God and faith had in the founding of America. Faith is the first of the Three Pillars of Liberty; it lays the foundation where liberty can grow and prosper.
Activity Day
General Resources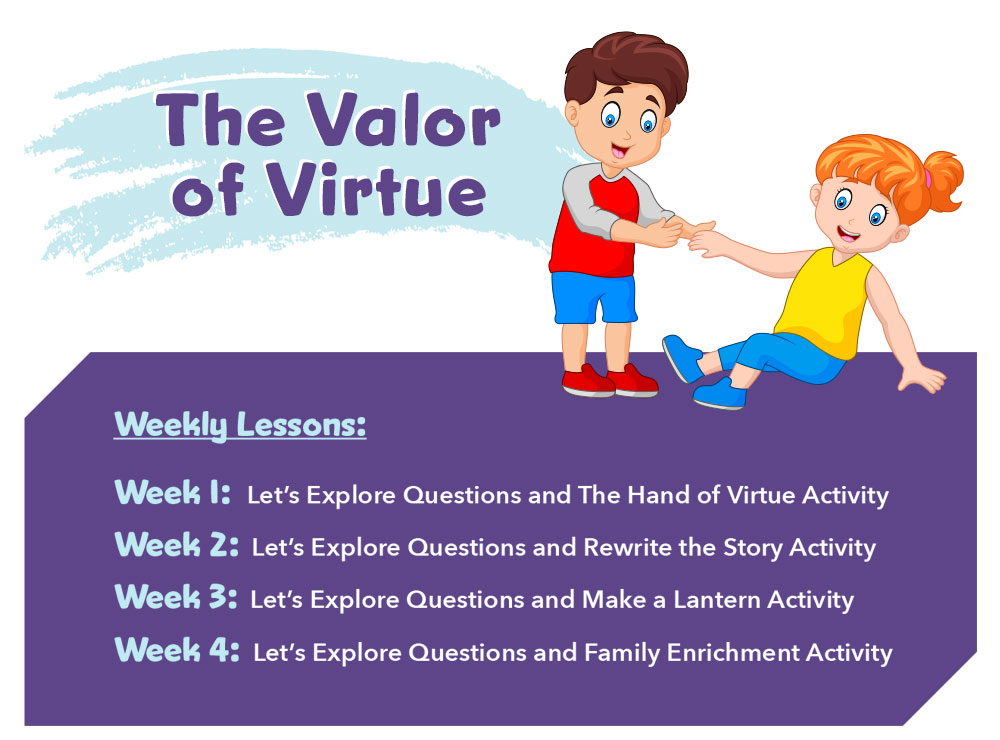 This theme introduces the second Pillar of Liberty – Virtue. It illustrates how and why a virtuous citizenry is vital to sustaining liberty and invites discussion of the concept of "public virtue."
Activity Day
General Resources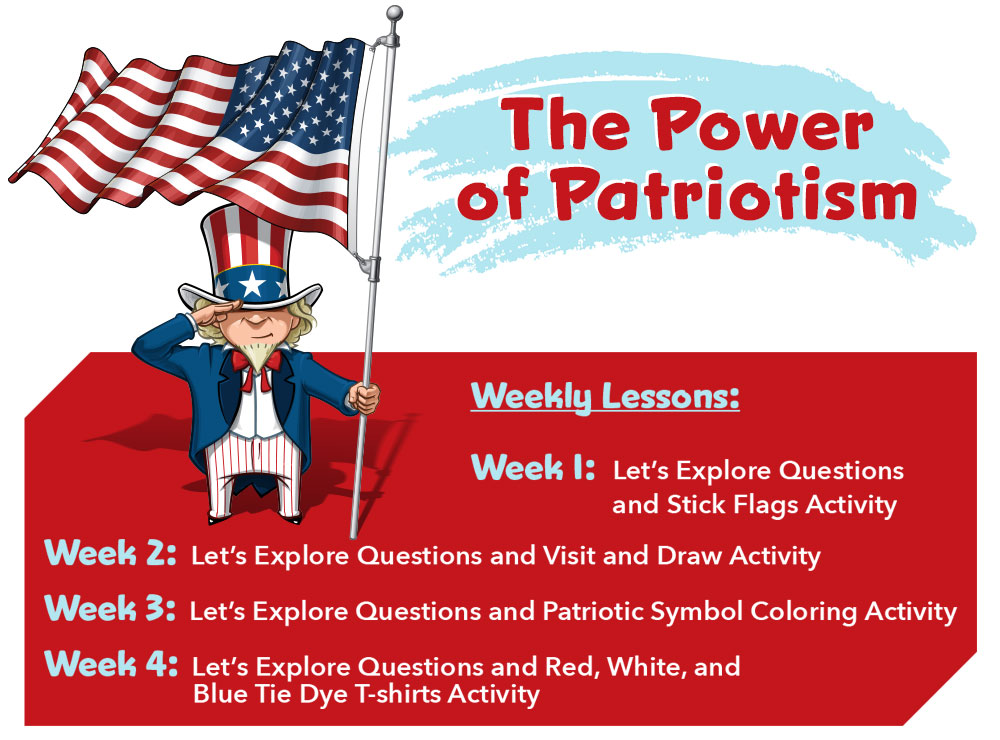 This theme introduces the third Pillar of Liberty, Patriotism. It's manifested through devotion to a cause higher than oneself – not for what the Patriot knows in their mind, but for what they understand in their heart. This leads to lasting dedication to living and promoting the principles of liberty.
Activity Day
General Resources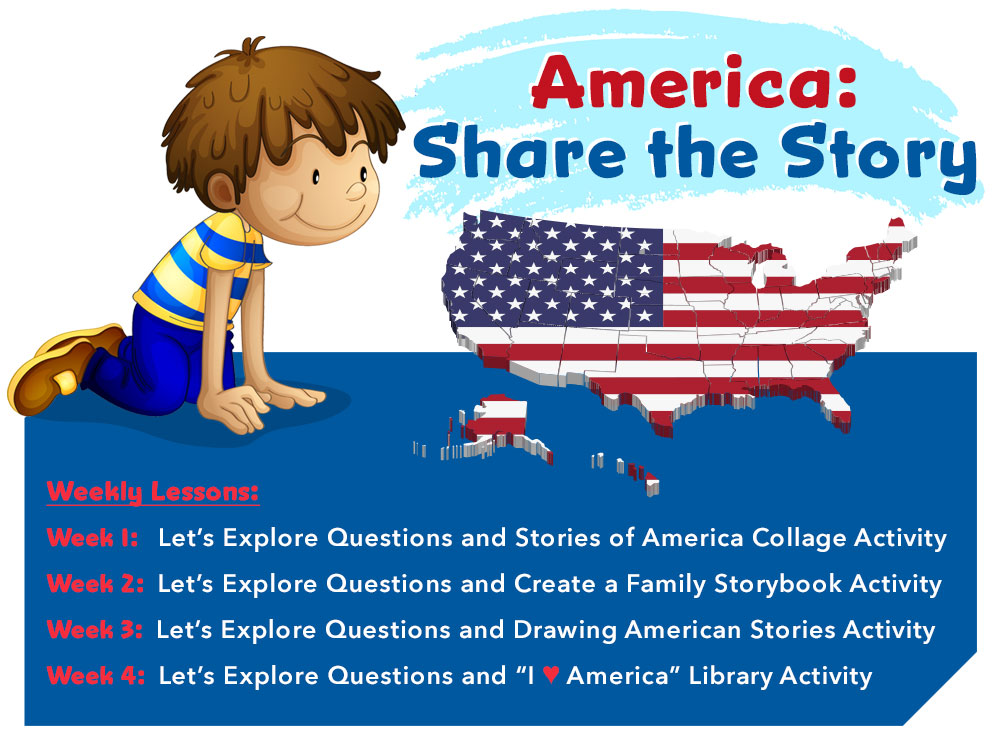 This theme introduces the power of stories in promoting liberty and personal patriotism. As Americans, we need to know about our personal and collective stories; we also need to know what unites us as a people. Stories are a powerful medium to teach the Three Pillars of Liberty and the most effective method for planting seeds in the heart.
Activity Day
General Resources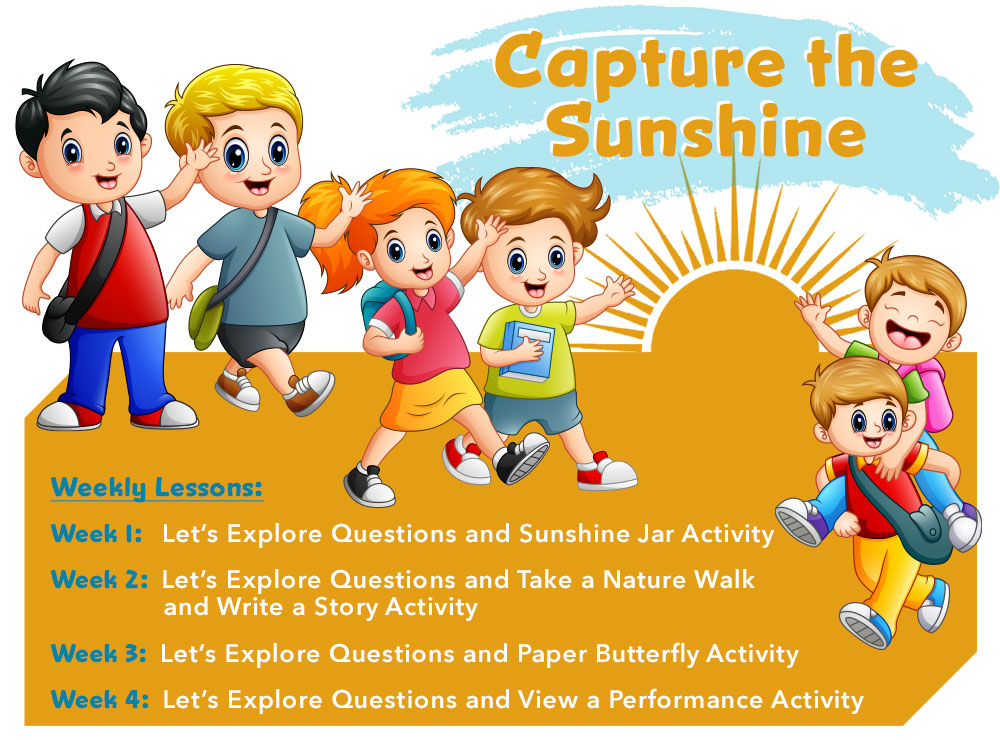 This month's theme is Capture the Sunshine. We have an essential need for figurative "sunshine" in our lives, just as a plant needs sunshine to grow healthy and strong. Beauty, inspiration, and gratitude can be likened to the "light" required for the nurturing of liberty within the hearts of people.
Activity Day
General Resources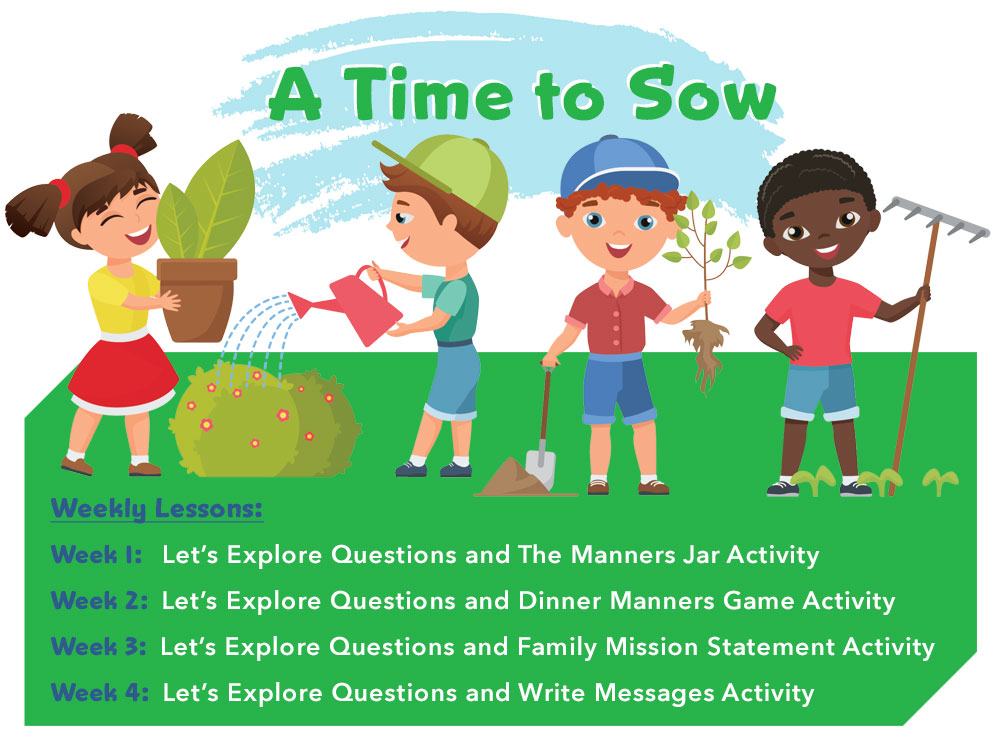 This month's theme is all about fortifying your home and strengthening your family. The Law of the Harvest suggests that if we take the time today to sow seeds of good manners, self-government and treasuring family relationships (like family dinner time), we will reap the benefits tomorrow. Quality family time is found in the small and simple things that are repeated consistently over time.
Activity Day
General Resources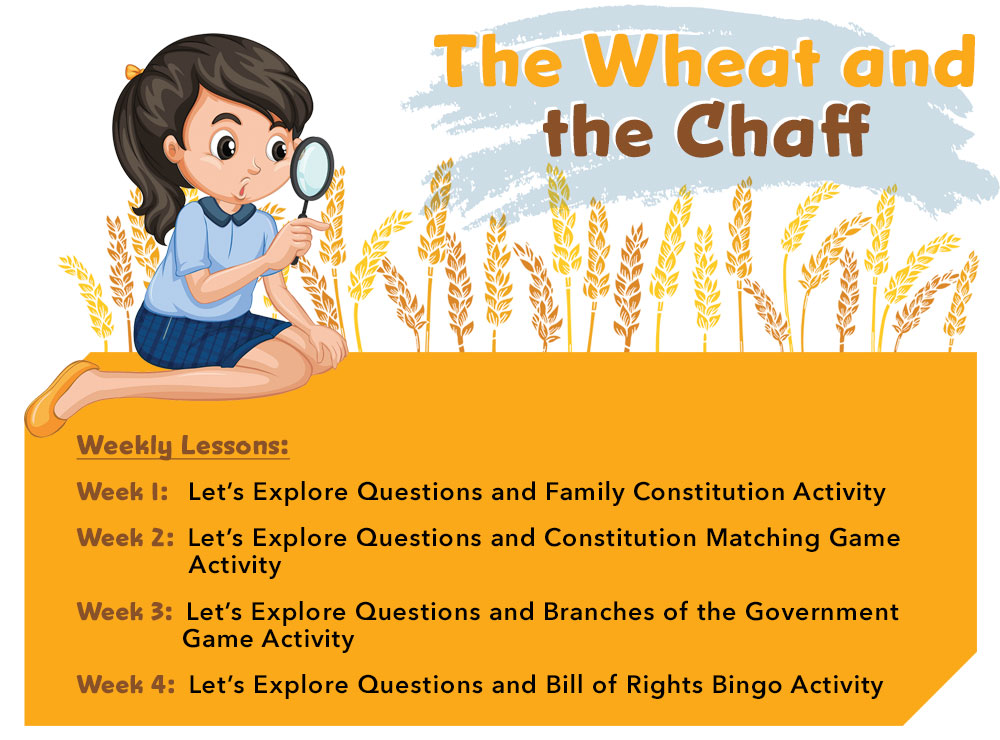 This theme introduces the Constitution of the United States as established by our Founding Fathers. The title of the theme uses the analogy of separating the wheat from the chaff to distinguish between the original intent of the Constitution that we seek to learn and the alterations and misinterpretations that people often equate with the Constitution today.
Activity Day
General Resources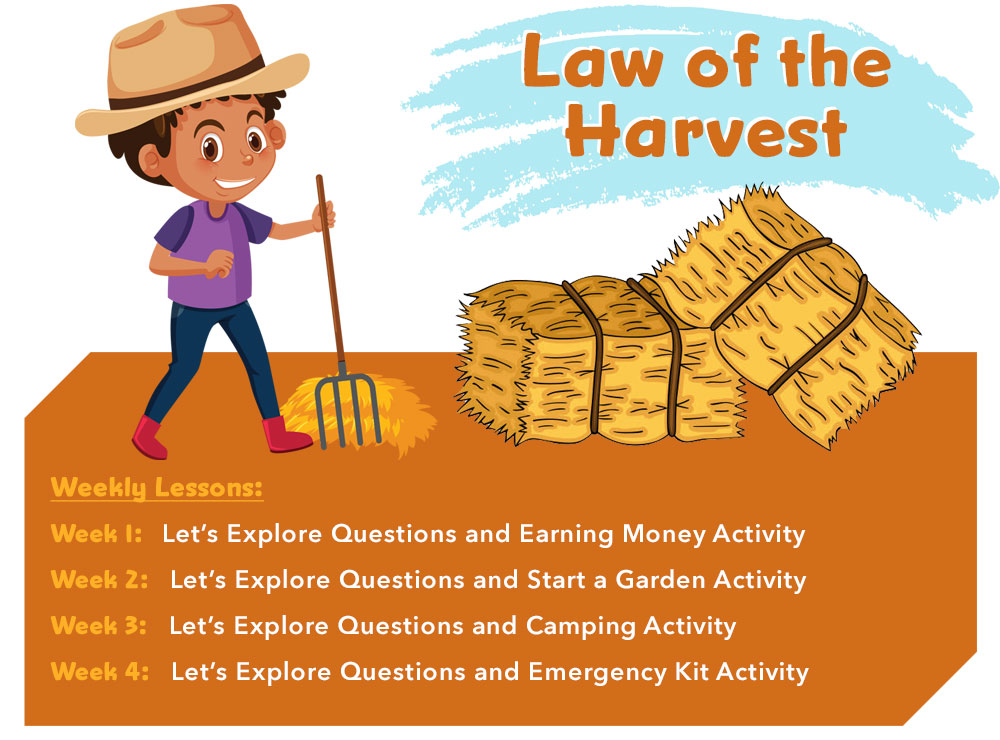 This theme introduces the concepts of self-reliance, family reliance and escaping government dependency. Participants will discover how a free people can use the principles of economics to gain prosperity.
Activity Day
General Resources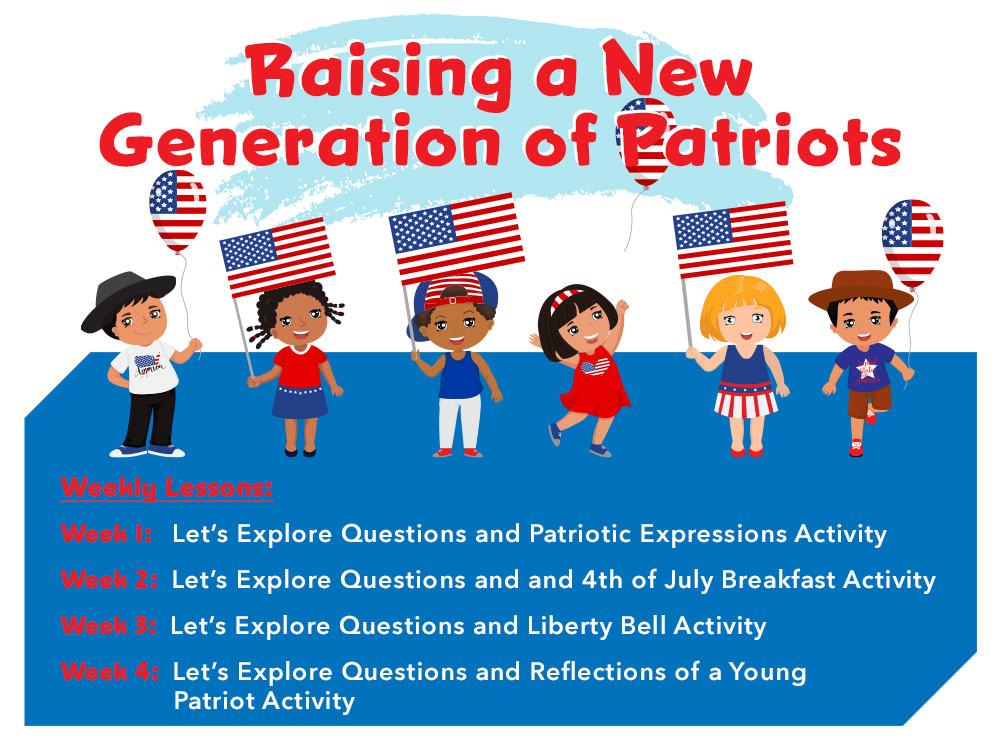 This theme celebrates planting seeds of patriotism and watching them bud and flourish. It highlights that we are infused with patriotism when we have a knowledge of who we are, what it means to be American, and what the dream of America is all about. During the last month of our program, we'll have fun celebrating our love of country, freedom, what we've learned this year, our heritage, and the experience of becoming a liberty warrior.
Activity Day
General Resources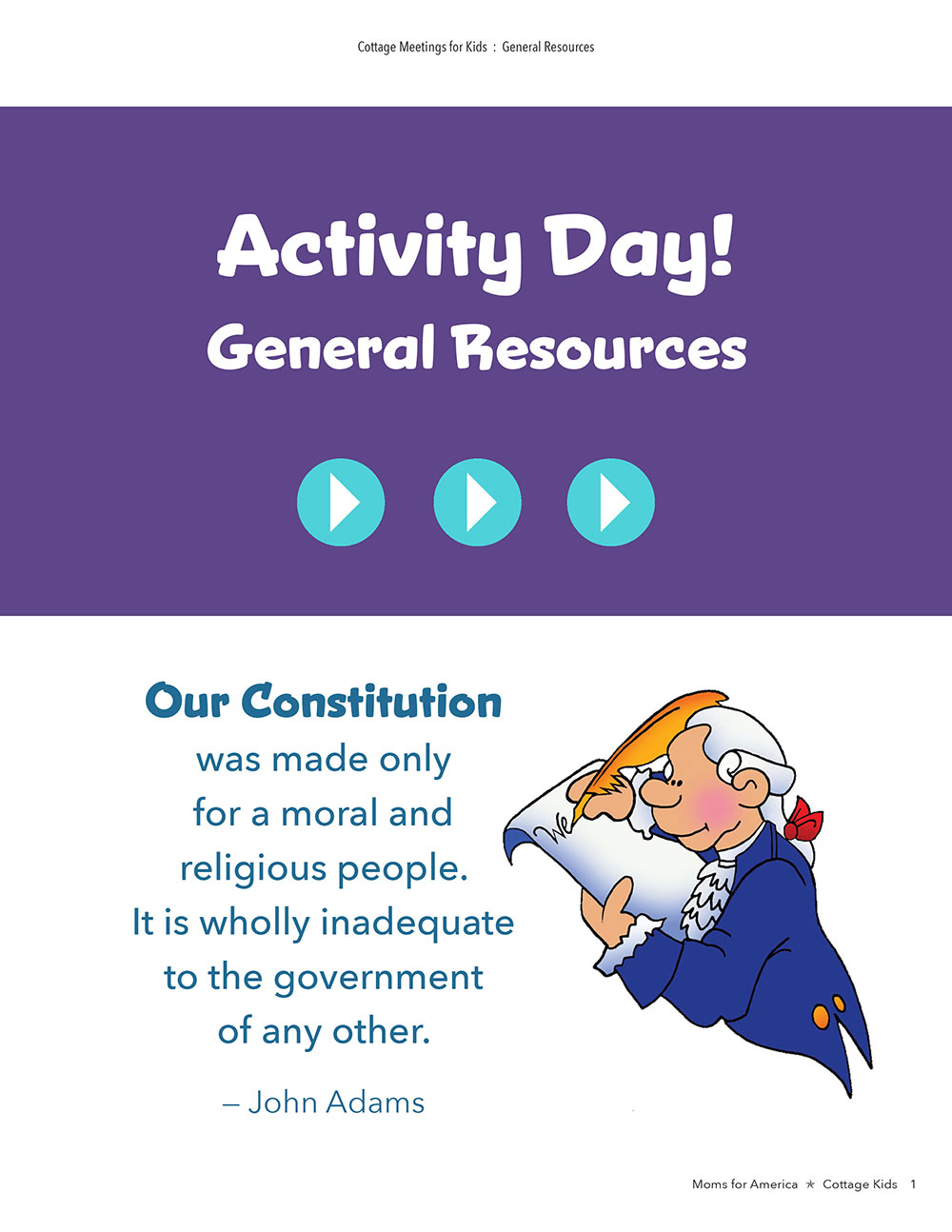 The Activity Day General Resource is full of fun, printable resources that can be utilized with each lesson.  These items will help your children to learn respect for the American flag, and teach them the American's Creed and the Preamble to the U.S. Constitution.
Activity Day
General Resources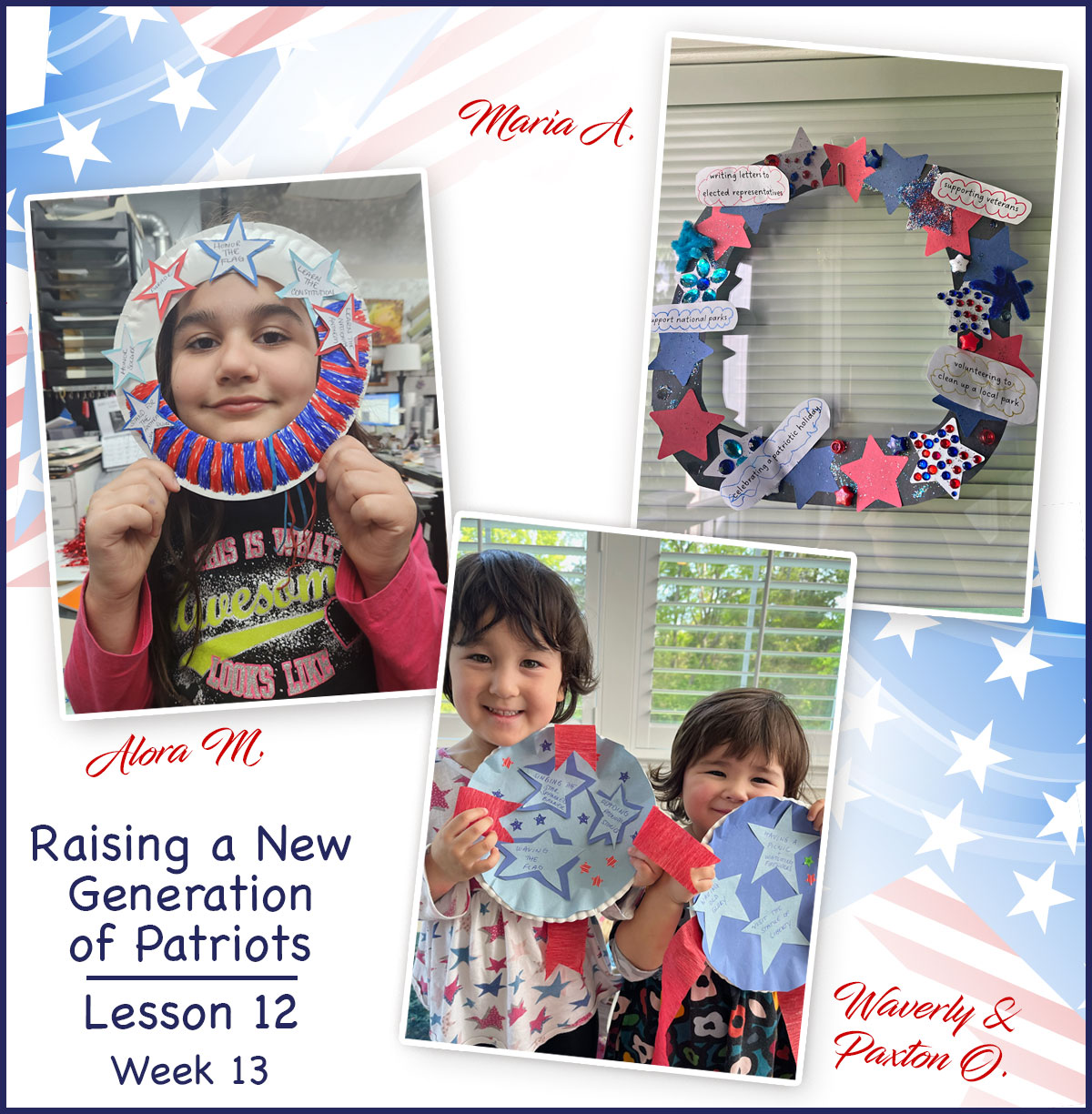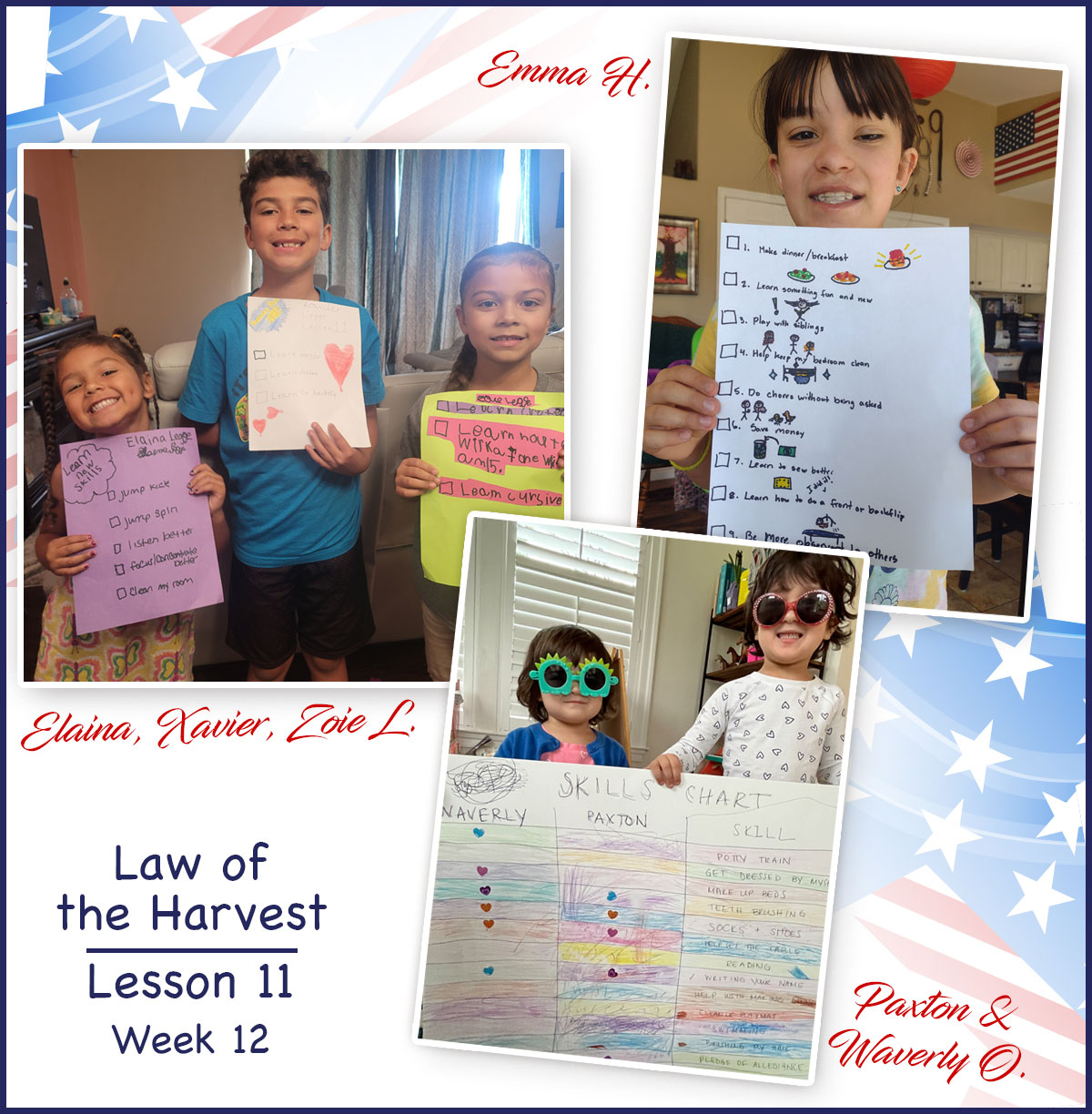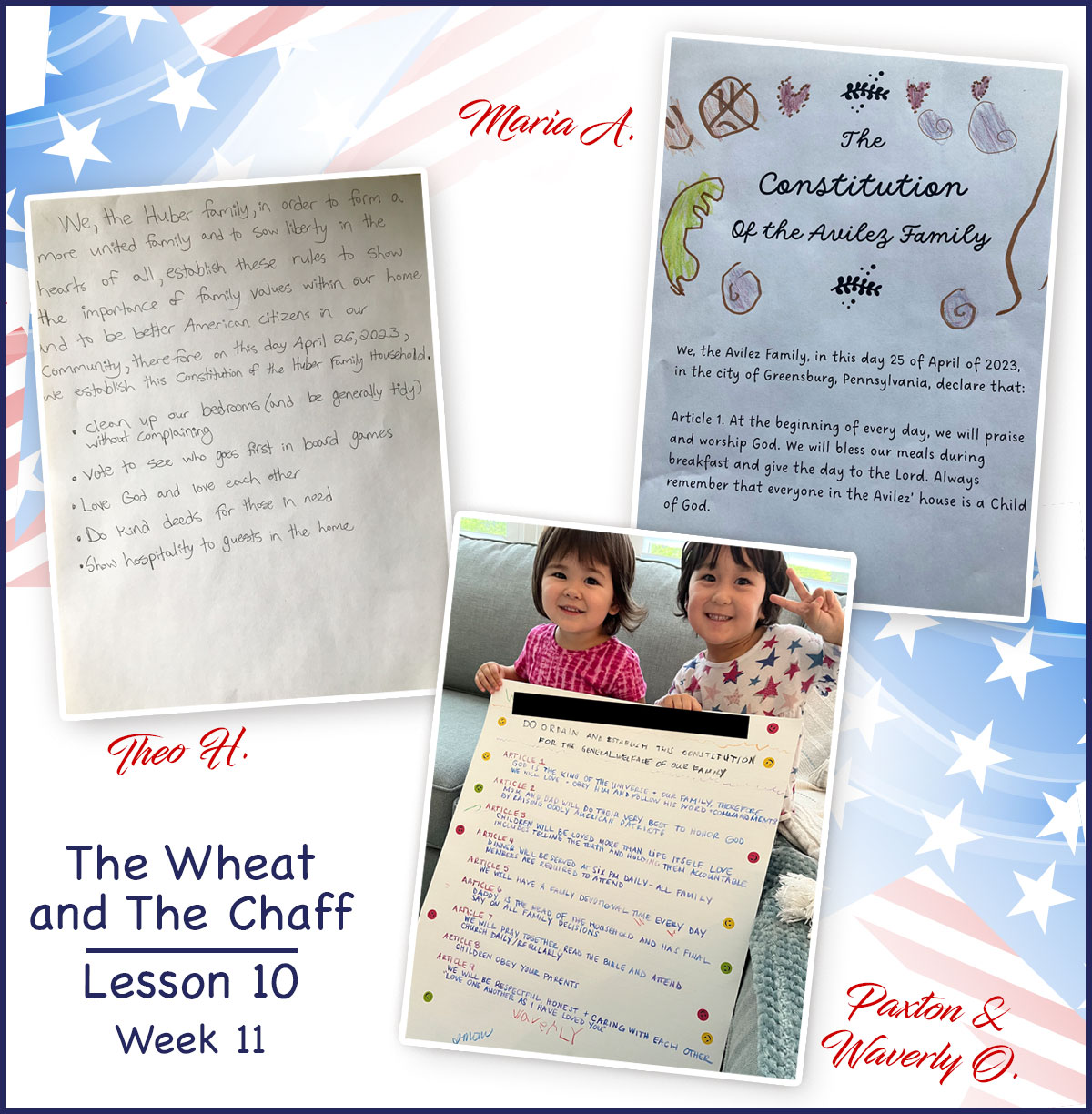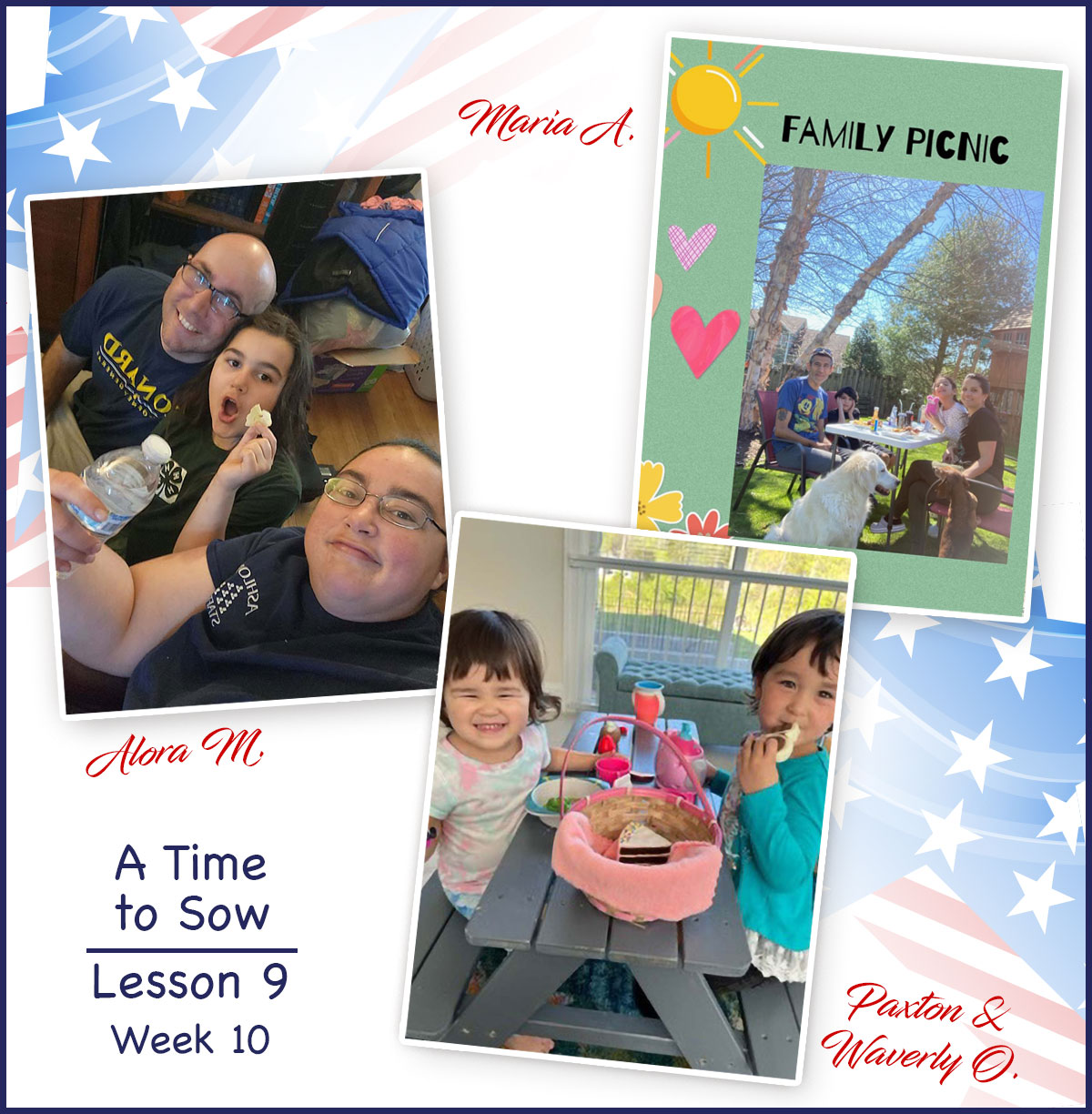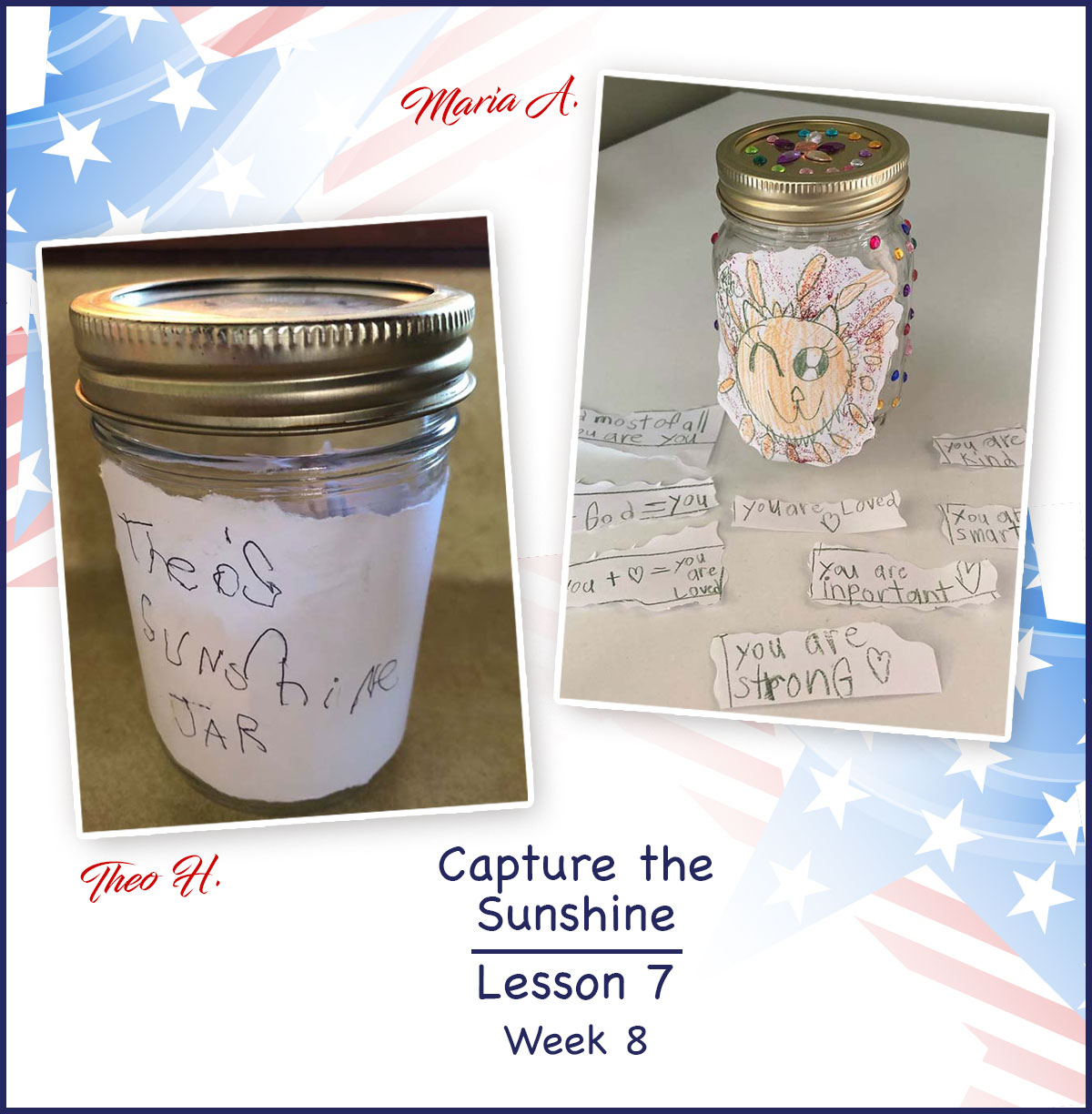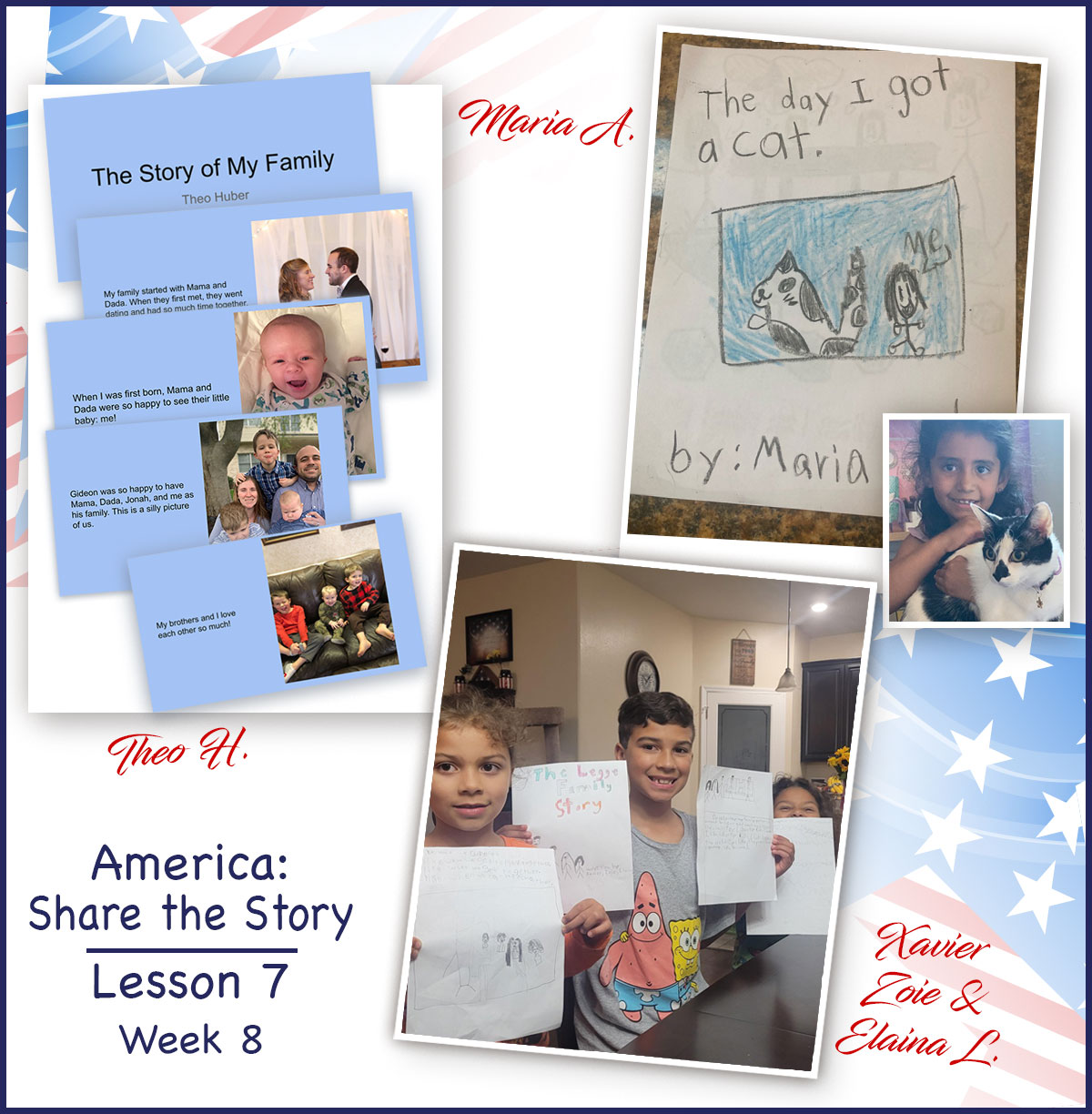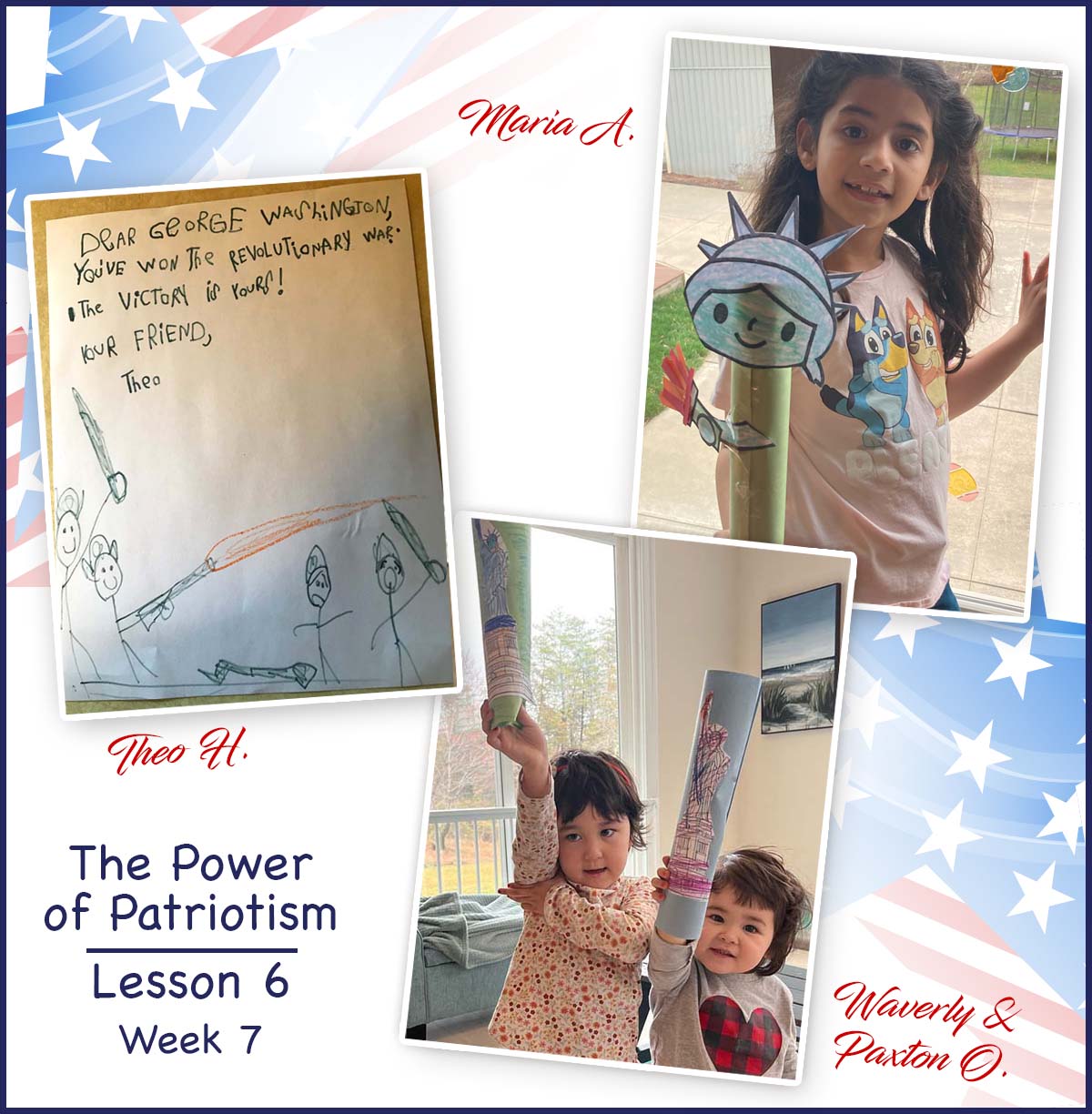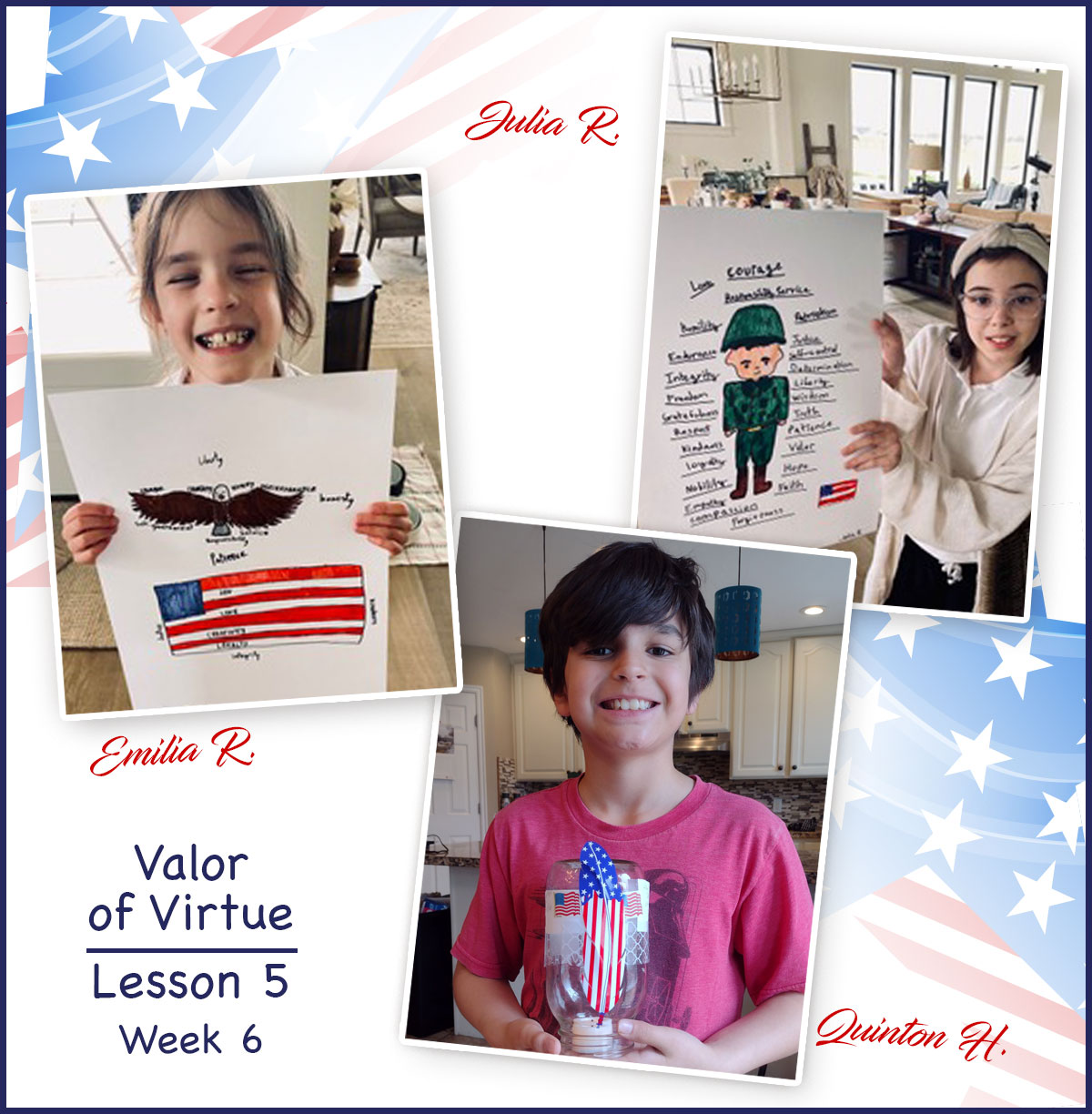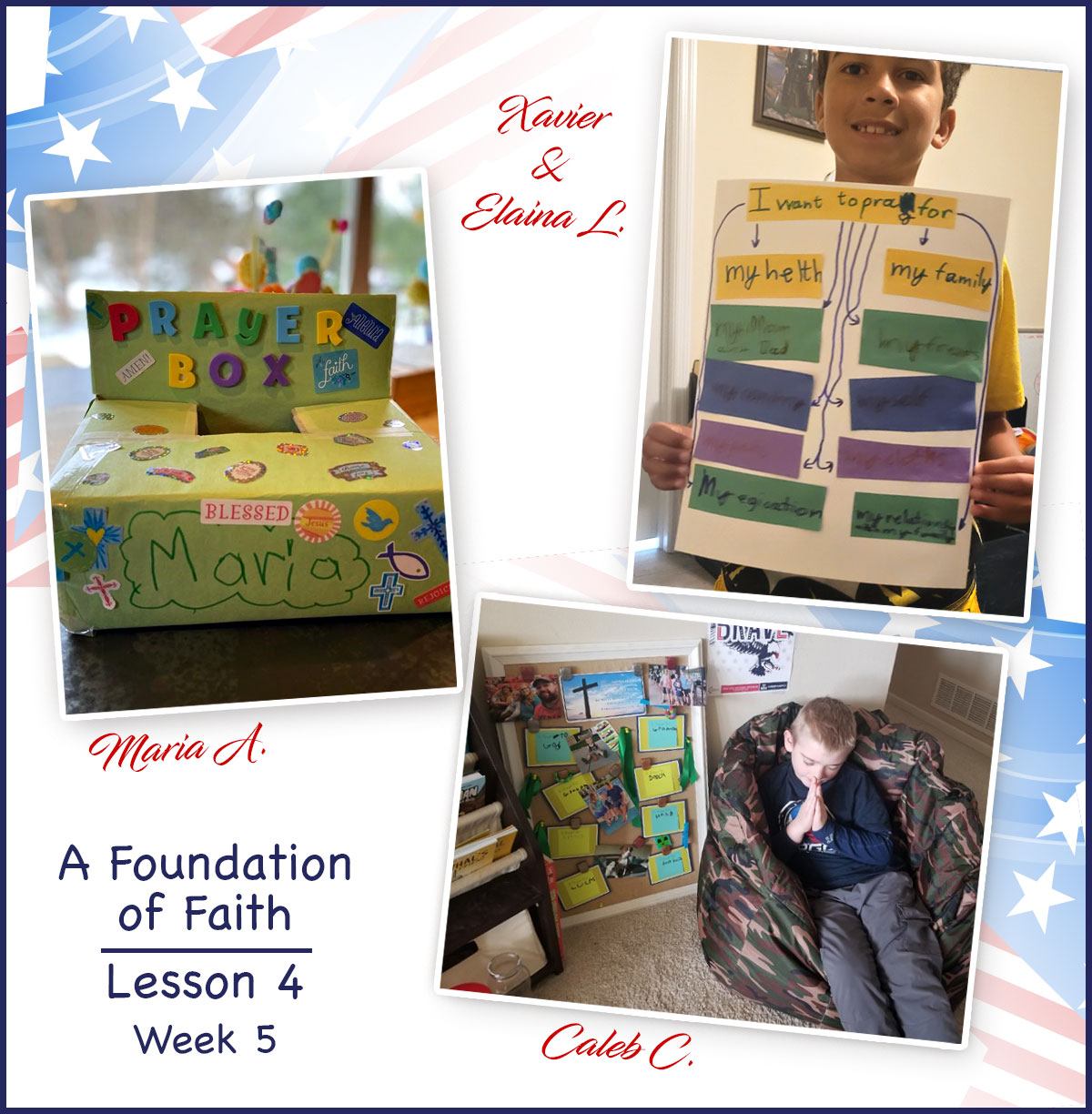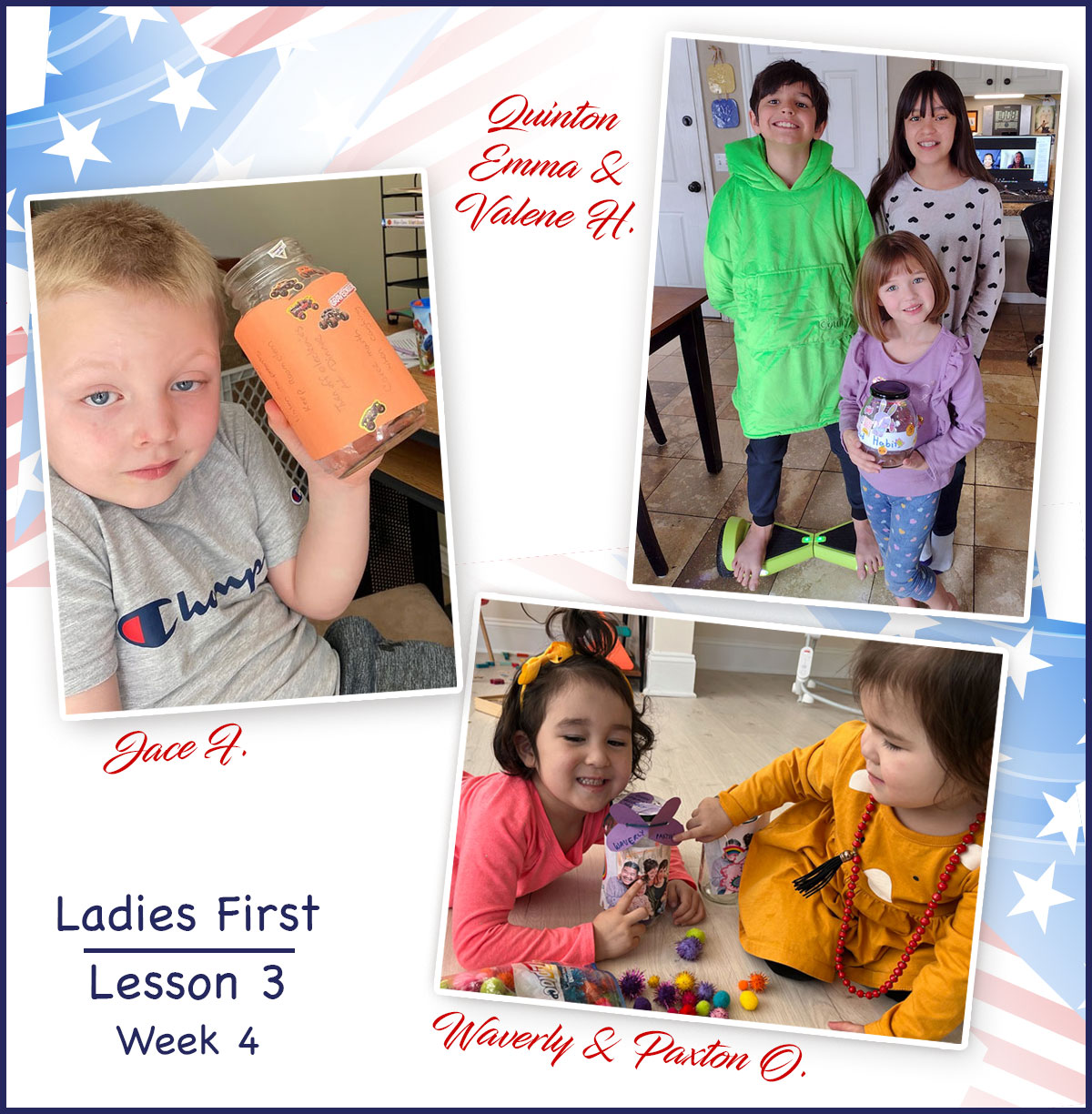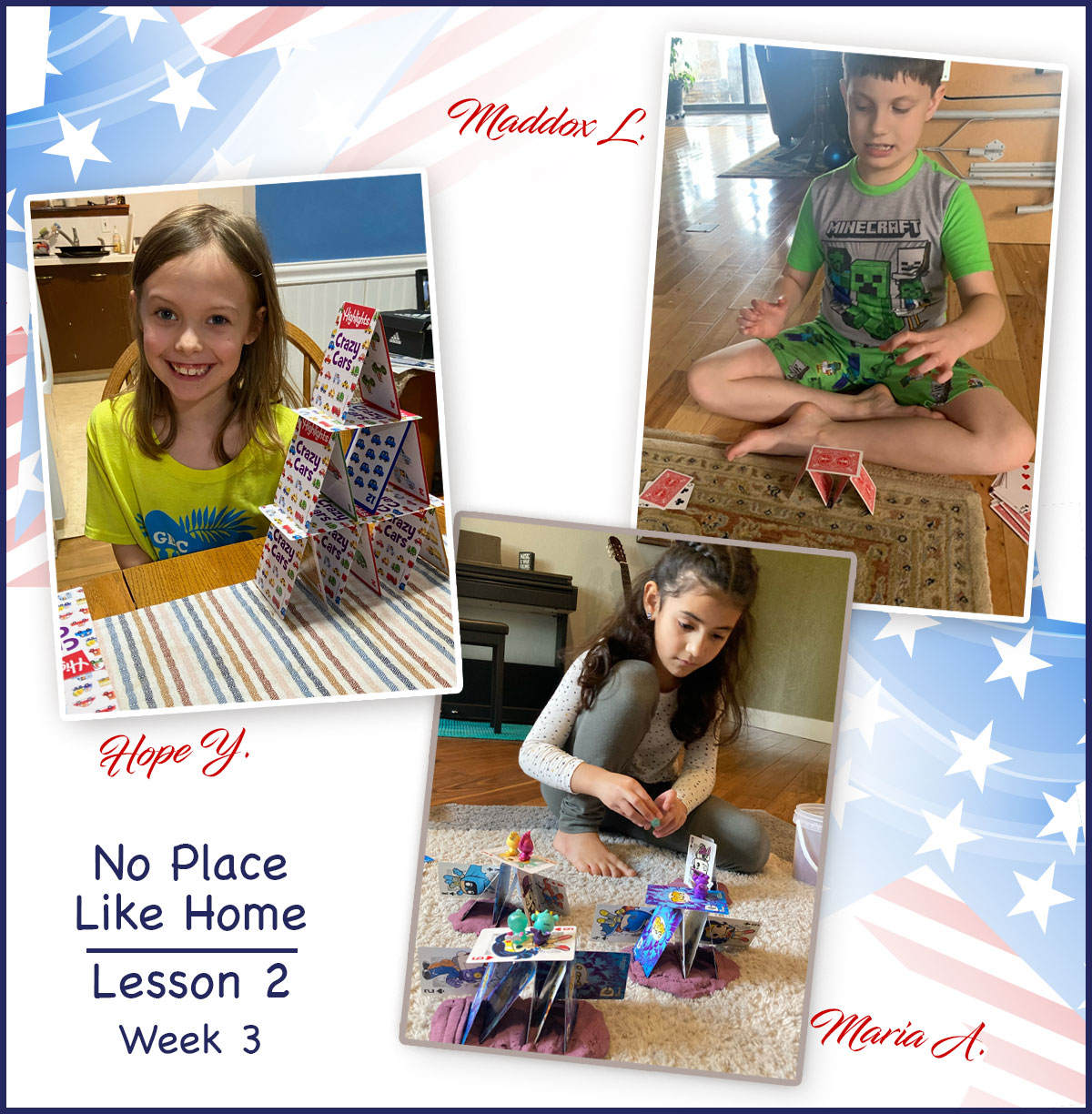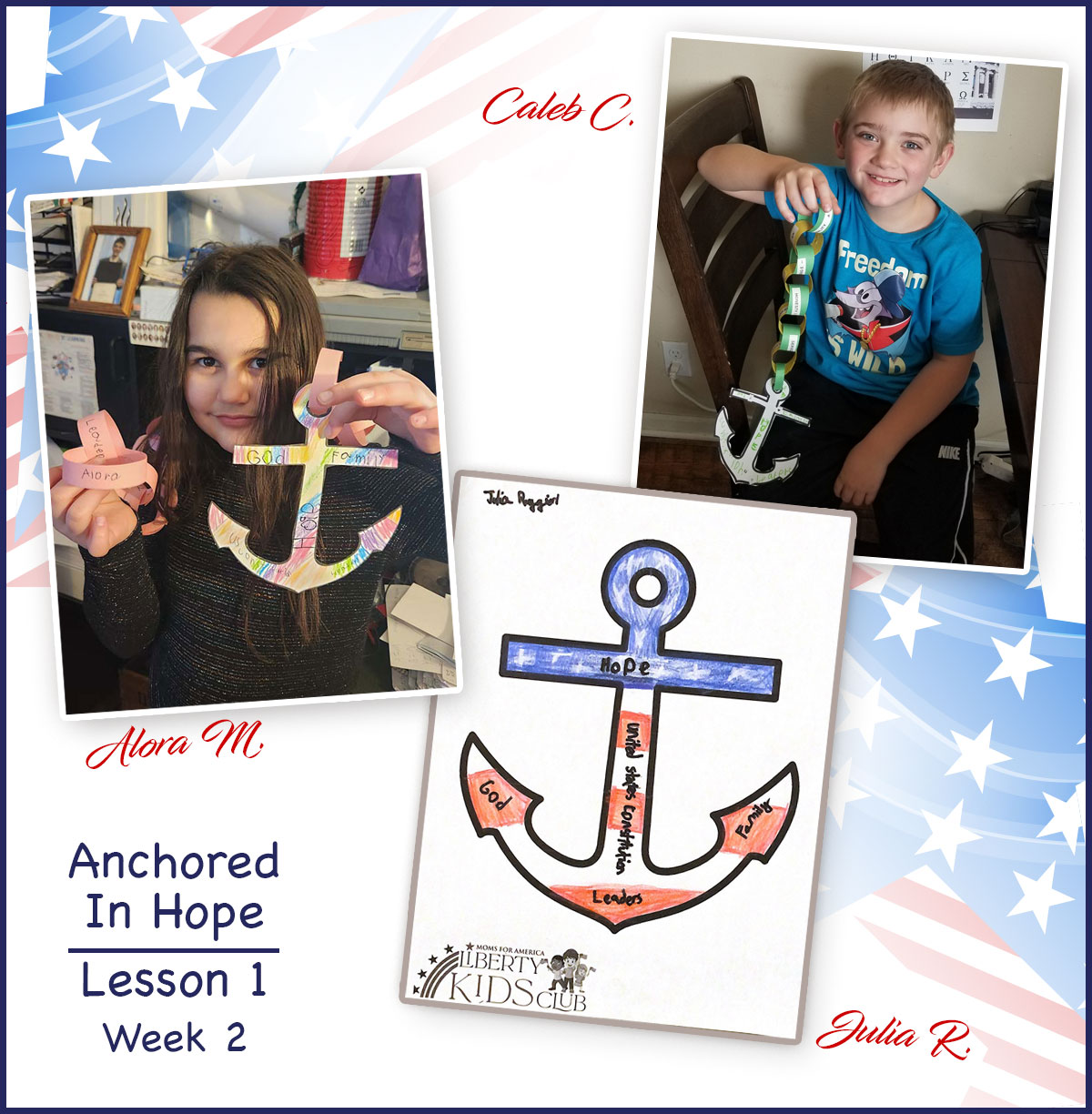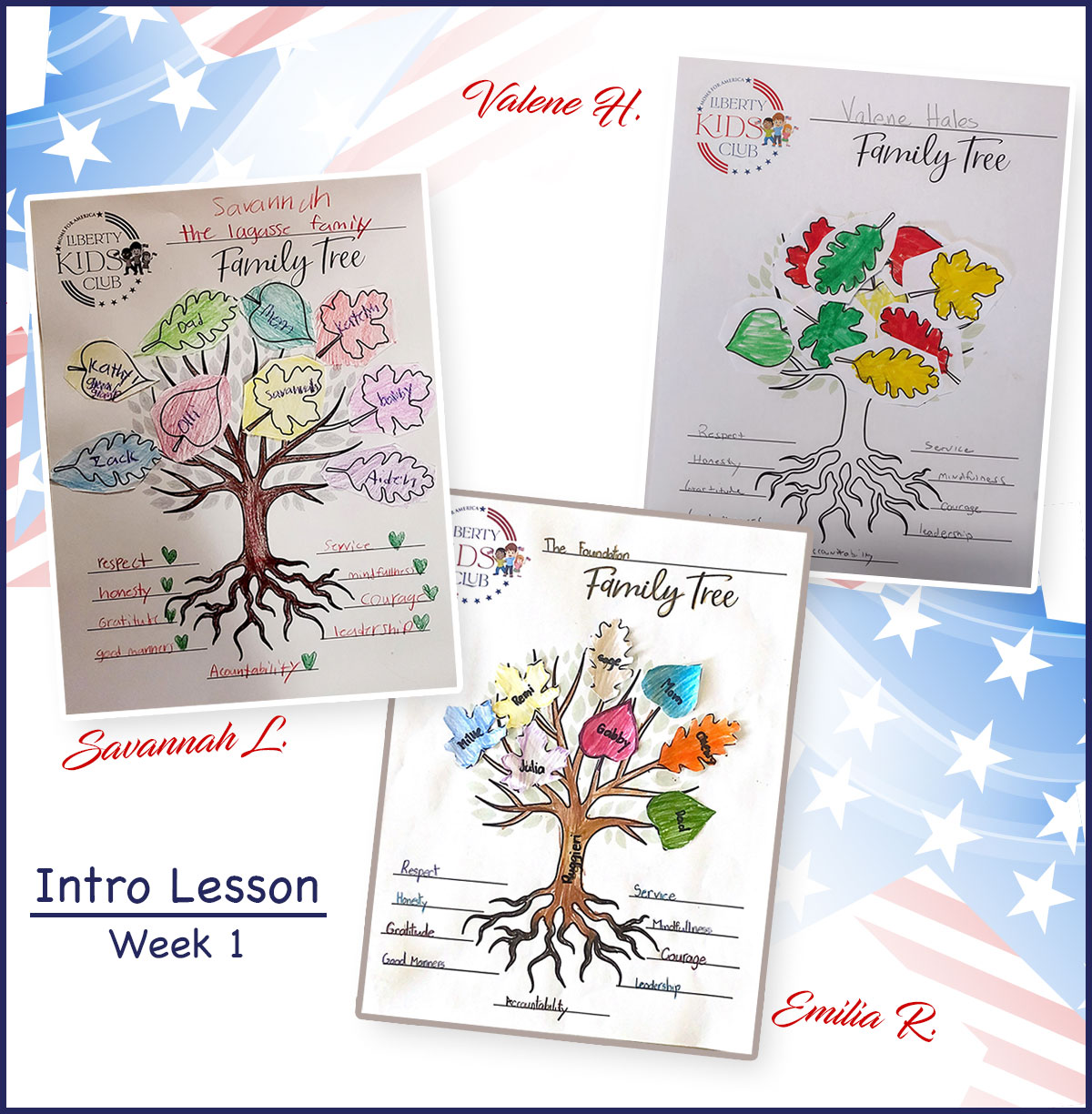 Slide 13 - Lesson 12 - Raising a New Generation of PAtriots
Slide 12 - Lesson 11 - Law of the Harvest
Slide 11 - Lesson 10 - The Wheat & Chaff
Slide 10 - Lesson 9 - A Time to Sow
Slide 9 - Lesson 8 - Capture the Sunshine
Slide 8 - Lesson 7 - America: Share the Story
Slide 7 - Lesson 6 - Power of Patriotism
Slide 6 - Lesson 5 - Valor of Virtue
Slide 5 - Lesson 4 - A Foundation of Faith
Slide 4 - Lesson 3 - Ladies First
Slide 3 - Lesson 2 - No Place Like Home
Slide 2 - Lesson 1 - Anchored in Hope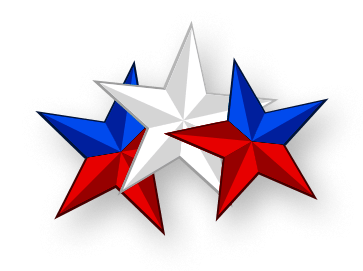 Click on your name below to see your photo gallery.
You will receive a star for each lesson activity sheet you complete, and send us a photo of.
Cottage Meetings for Kids is divided into 12 modules following along with the topics from the Cottage Meeting Resource Guide. Each module is divided into 4 weeks with an Activity Day Outline and list of additional resources following the lessons. Each module features a read-a-loud book that families can read and discuss throughout the month. At the end of each month you can unite with other families to participate together in the Activity Day. This works well when families are reading the same book and going through the same lessons on their own and then come together to share their experiences and reinforce the principles at the Activity Day. Age is not a factor, togetherness is the key (Kids in Pre-K through 12th grade are welcome). The only requirement we have is that you HAVE FUN!
Once you've completed the 12 lessons, there will be a Liberty Warrior Graduation Certificate that you can print out to acknowledge your child(ren)'s amazing achievements.
Please note:  You will need the Activity Day General Resources PDF, which includes printable cut-outs, for every Activity Day. Some Activity Days require supplemental resources that can be found in the Activity Day Outline PDF.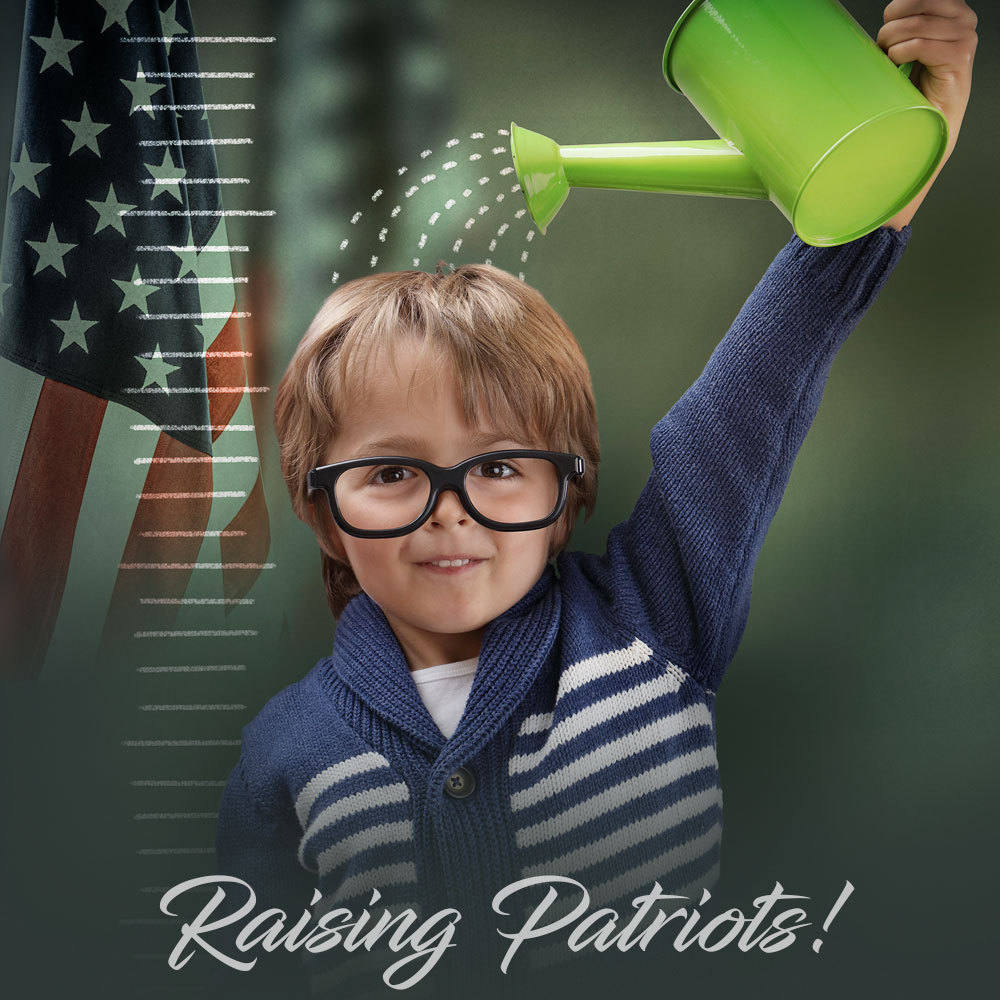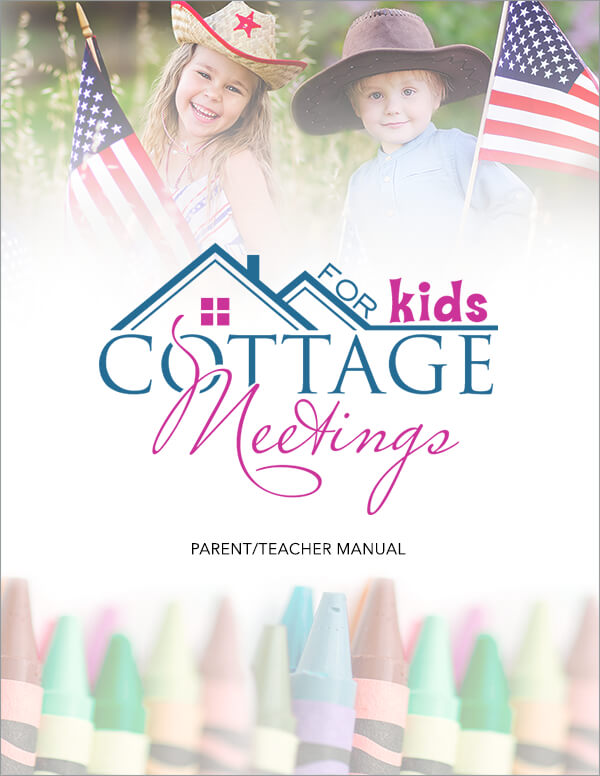 This Parent's Manual supplies you with additional resources, books, and ideas to incorporate into each of the monthly lessons. You'll find inspirational stories, and detailed outlines for each of the 12 lessons.

Our interactive Liberty Trips Map has more than a thousand points of interest across our country. Now you can plan the perfect patriotic adventure to explore with your family, and find Americas hidden treasures in your own backyard.
We're taking you to patriotic sites across the country!

American Heritage Girls (AHG) was founded by a group of parents wanting a faith-based, scout-type character development program for their daughters in 1995. The AHG Program is dedicated to the mission of building women of integrity through service to God, family, community and country. AHG girls across the nation and the globe participate in badge programs, service projects, leadership opportunities, and outdoor experiences, all with an emphasis on Christian values and family involvement. 

From early learners to elementary learners to Jr. & Sr. high schoolers, PragerU has you covered!  "We promote American values through the creative use of educational videos, games, quiz shows and even time-traveling cartoons, PragerU reaches millions of people online. Serving all ages, our content offers a free alternative to the dominant left-wing ideology in culture, media, and education. Whether you're searching for a deeper understanding, a new perspective, or a way to get involved, PragerU helps people think and live better.

Patriot Academy has a proven track record of excellence through a simple four part strategy:
Train students to understand and influence government policy with a Biblical worldview

Demonstrate the principles of ethical, servant leadership from the Founding Fathers' perspective

Teach the political process and essential leadership skills through intense hands-on training

Inspire students to be salt and light in every area of society and culture

(Dr. Ben Carson, American Cornerstone Institute)
All-in-one platform featuring online lessons, at-home activities, patriotic books, and sing-a-longs to teach children about our country's founding principles.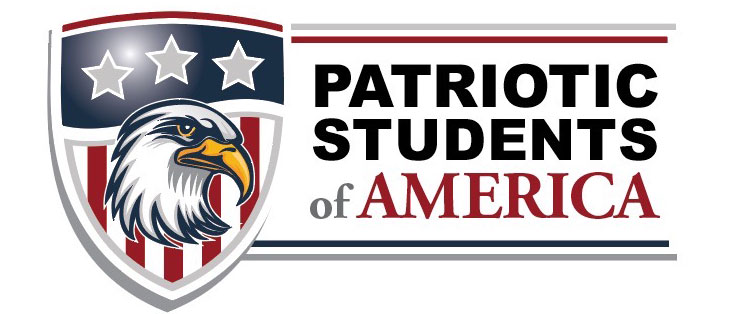 Patriotic Students of America
Patriotic Students of America is a nonprofit organization that inspires school aged students to start and maintain patriotic clubs. PSA is a nonpartisan, non religious group that focuses on the Constitution and Great Americans. We offer an easy to follow club curriculum and extra incentives like take home booklets and challenge coins. PSA is training the next generation to honor, respect and defend their great nation.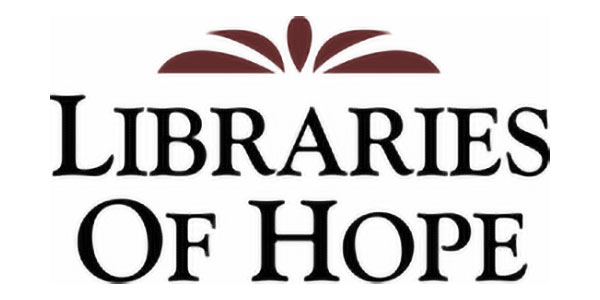 Home of the Well-Educated Heart
provides a treasure trove of FREE resources to help preserve a culture of Faith, Family and Freedom and a love of the Good, the True and the Beautiful. We are a community of families learning to use the Arts – Music, Paintings, Poetry and Story – to educate the hearts of our children.

WallBuilders is an organization dedicated to presenting America's forgotten history and heroes, with an emphasis on the moral, religious, and constitutional foundation on which America was built - a foundation which, in recent years, has been seriously attacked and undermined.  Dig into their robust library of historical documents, sermons, and articles, listen to their live radio show or check out their extensive online store with endless historical resources for the whole family!

The Constitution and Civility Center hosts an online/in-person yearly Constitution Bee event. Be part of the solution by learning the principles of freedom. Take the online FREE Elementary School Constitution Bee course! This course is designed for Elementary School students in the 4th and 5th grades, or who are 9-11 years of age at the time of registration, but if younger students want to participate and compete that is just fine!

Trail Life USA is an environment where boys thrive! Adults are equipped to lead a program in a structured outdoor environment where boys are engaged in real-world challenge and experience camping, hiking, and fishing; they develop skills in riflery, archery, and canoeing; and learn character and leadership in a practical hands-on manner that is naturally engaging.  In the outdoors, the experience of adults is never obsolete; boys find mentors, fathers and sons connect, important relationships are fostered, and boys find opportunity to achieve significant accomplishment.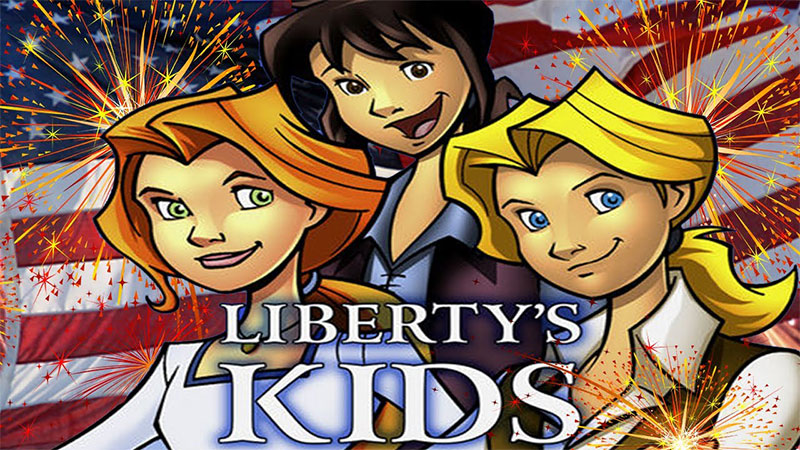 Liberty's Kids is an educational children's cartoon, centered around the American revolution. The show was created to show the war through the diverse cast of characters, ranging from the 15-year-old Englishwoman, Sarah Phillips, the 8-year-old French orphan Henri LeFevbre, and the patriotic 14-year-old James Hiller, as well as the freed slave, Moses. Many historical figures appear as well, in order to present the accurate history of the events, as well as the entertaining adventures of the main cast. (Watch the Full Series, 40 Episodes for Free!)

Freedom Factor
Constitution for Kids
The Constitution for Kids audio series is designed to give the future guardians of our liberties a fun interactive introduction to the United States Constitution.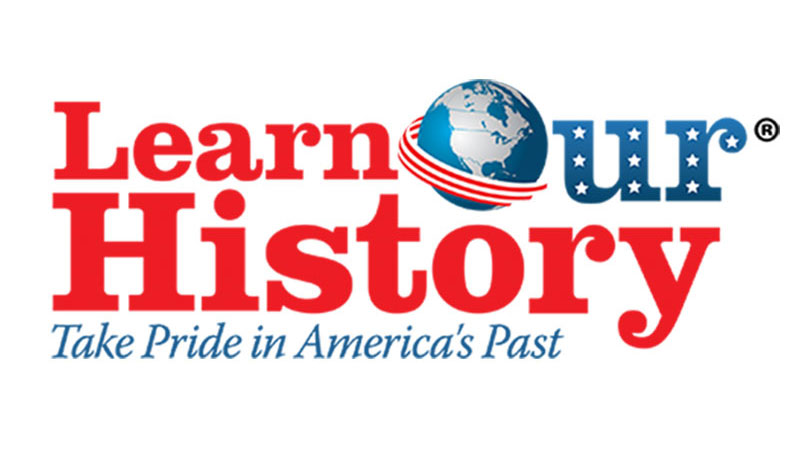 (MIKE HUCKABEE, CO-FOUNDER)
This is a monthly subscription of topical kids' guides or DVD's, each including all-access streaming to an entire library of award-winning, American history and educational videos.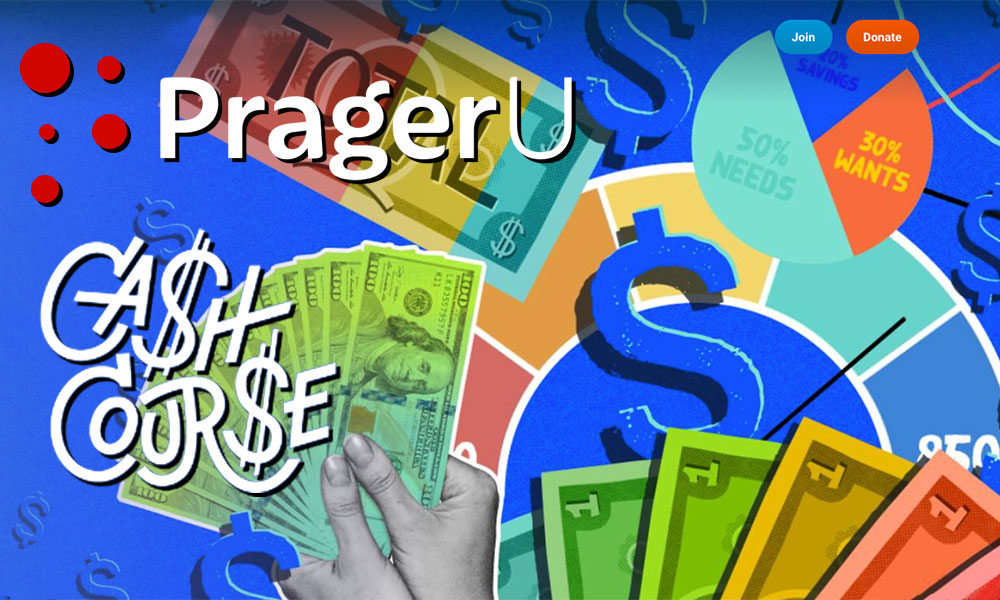 Fast and fun financial literacy for youth to young adults. Teaches youth about savings, investing, currency budgeting and debt.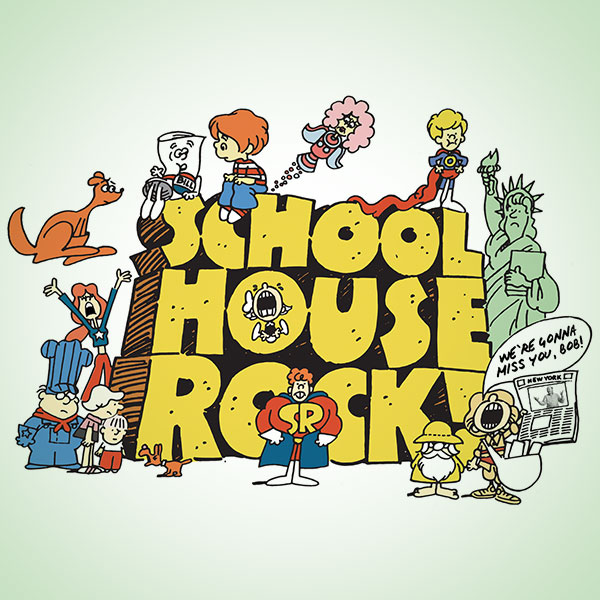 Schoolhouse Rock:
America Rock
Schoolhouse Rock has been America's favorite toe-tapping tutor for more than thirty years. Watch all 3 seasons, 33 episodes on their channel.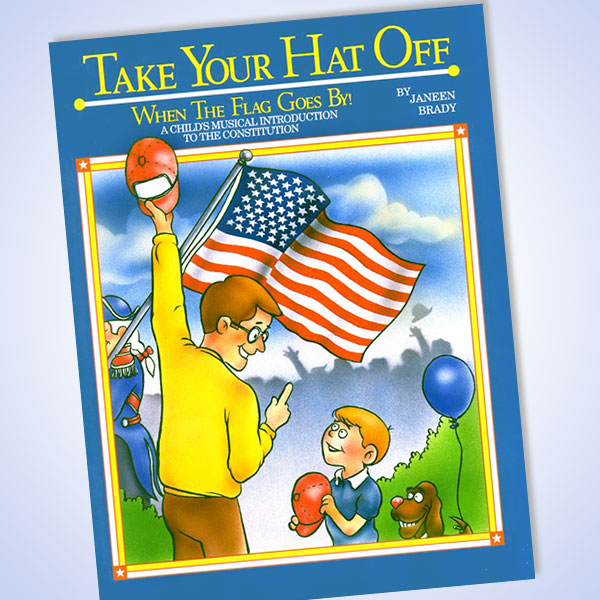 When the Flag Goes By
A child's musical introduction to the flag and constitution - By Janeen Brady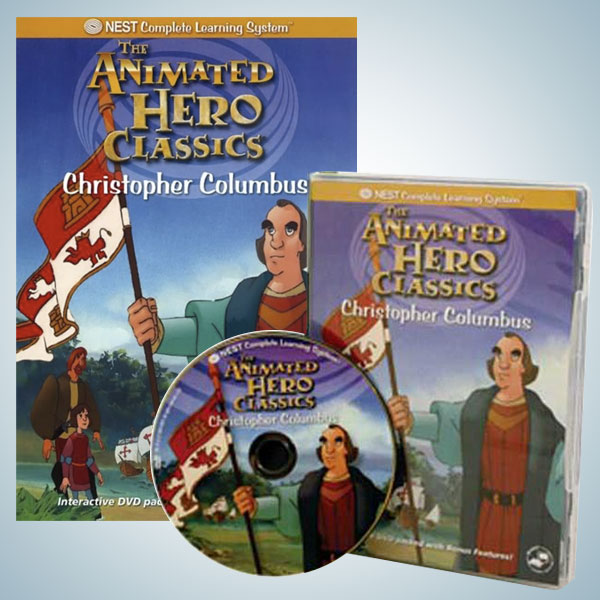 View the Animated Hero Classic about Christopher Columbus from NEST Learning.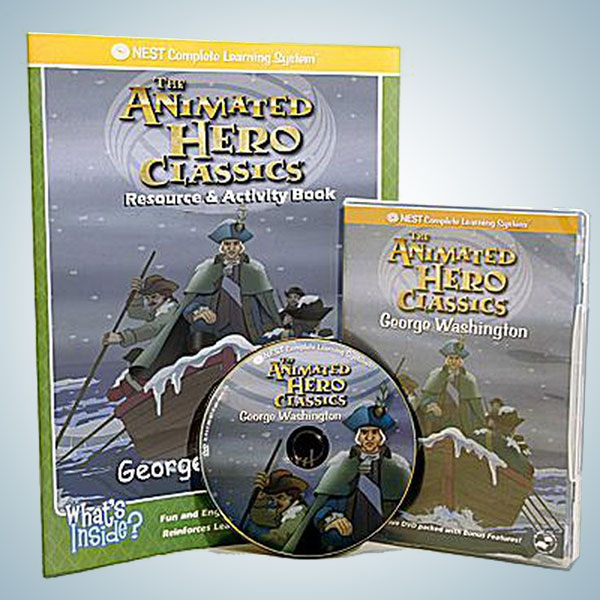 View the Animated Hero Classic about George Washington from NEST Learning.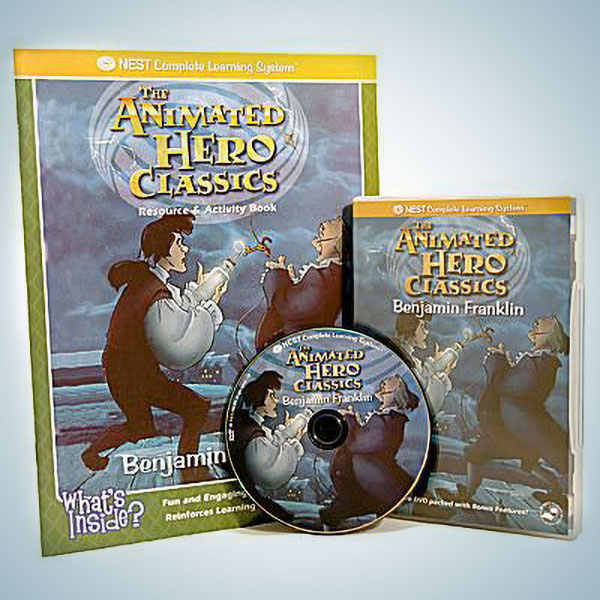 View the Animated Hero Classic about Benjamin Franklin from NEST Learning.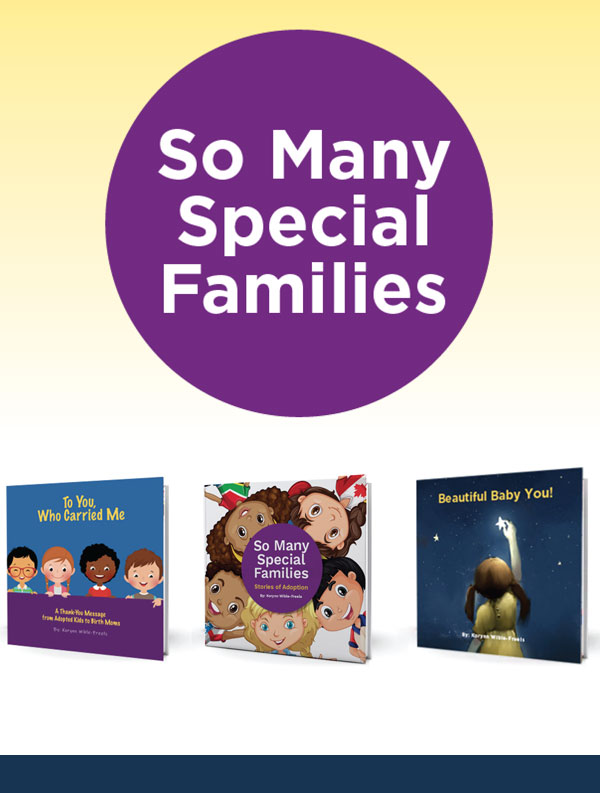 This book series is focused on life, from conception through fetal development and birth, sharing just how unique and special God created each child. As well, by choosing "life then adoption", biological parents are not only blessing a little boy or girl with the extraordinary gift of earthly life, they are also blessing a longing and deserving couple with the gift of parenthood. This makes expectant mothers who choose "life then adoption" heroes to children and their adoptive families alike. For more information about the books visit their website:
www.somanyspecialfamilies.org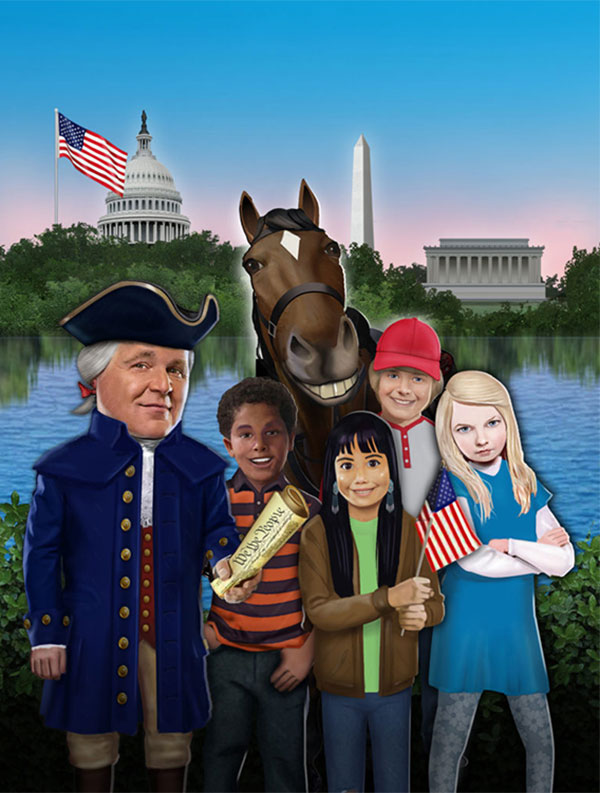 The Adventures of Rush Revere Series
Join American history teacher Rush Revere and his trusty, hilarious sidekick Liberty the Horse as they travel back in time with Manchester Middle School Students to experience American history first-hand. This middle-grade series written by Rush and Kathryn Adams Limbaugh is a #1 New York Times Bestseller, and Children's Choice award winner.  (Five Book Series)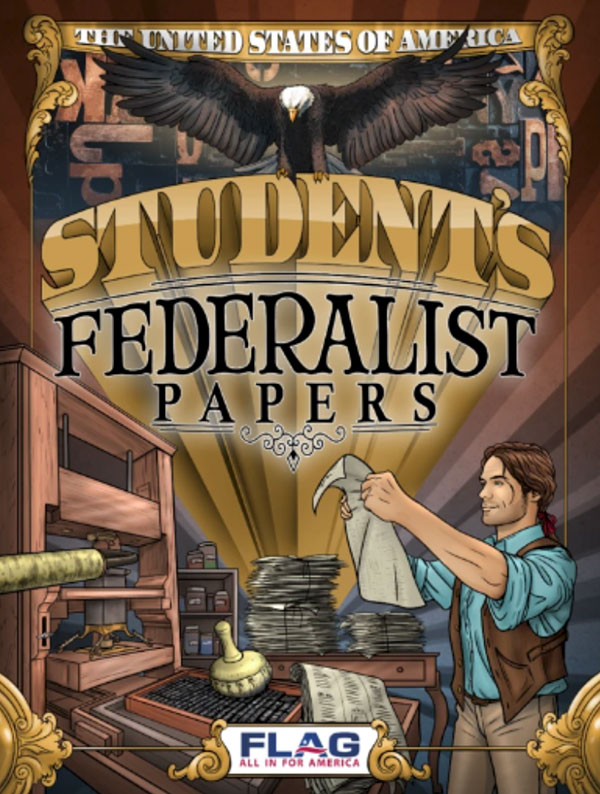 Student's Federalist Papers
The Foundation for Liberty in American Greatness (FLAG) has a mission to promote and provide comprehensive civics education that informs students and families about the greatness of America and the power of the American dream. FLAG believes high-quality civics education is the key to preserving freedom for generations to come. This booklet delivers an entertaining and digestible overview of the Federalist Papers for Students. Masterfully illustrated and excellently written, your student will enjoy and learn all at the same time!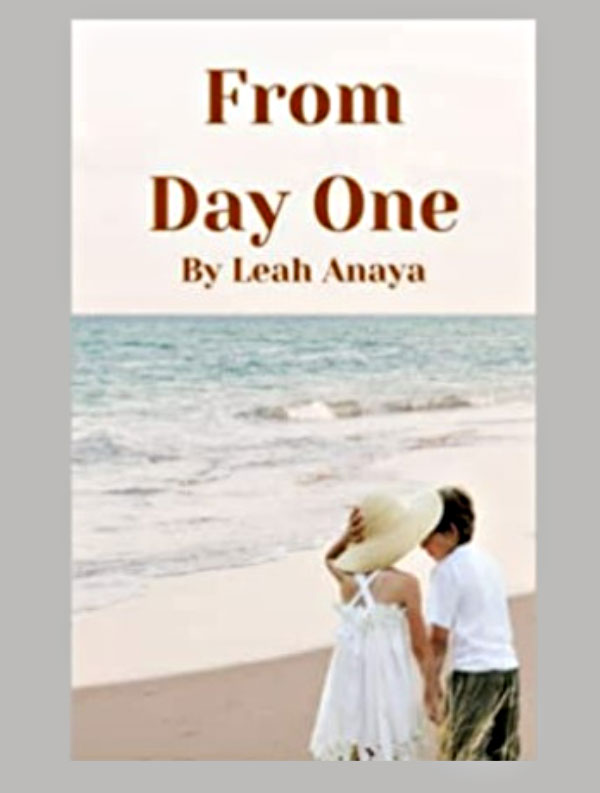 From Day One is a "clean" book for young adults that deals with relationships - family, friends, and love interests. It follows the life of Violet and her love and friendship with Wesley as they navigate growing up and the realities of life as they go through high school, college, and must adjust to returning home to live their adult lives. From the cover: "Violet must learn how to accept advice from her overbearing mother who means well, while making life decisions on her own. A near tragedy sets Violet on path of determination to help Wesley remember (quite literally) their unbreakable bond."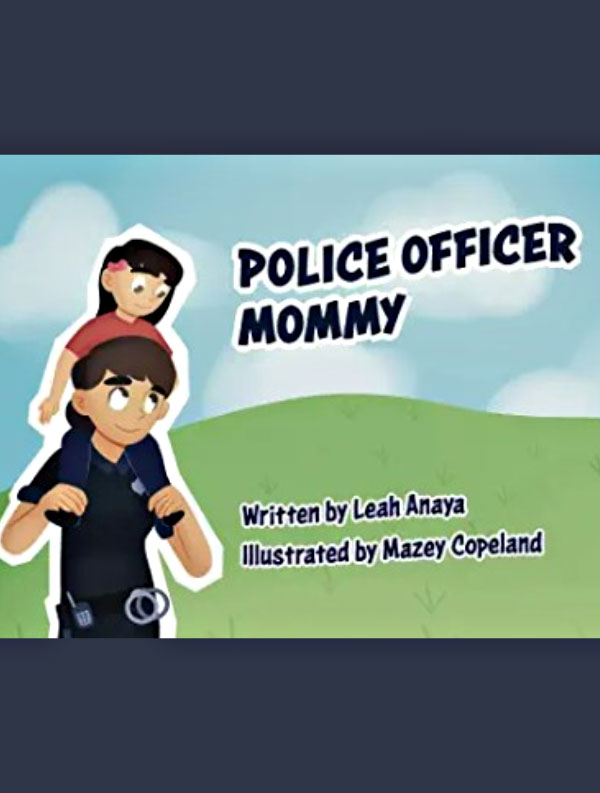 Police Officer Mommy is a written through the viewpoint of a police officer's young daughter and offers more of a look into the day-to-day lives of local, on-duty law enforcement. The young girl talks about what her mom does at work and also offers a glimpse into the sacrifice that families of law enforcement officers make. Published by Tactical 16.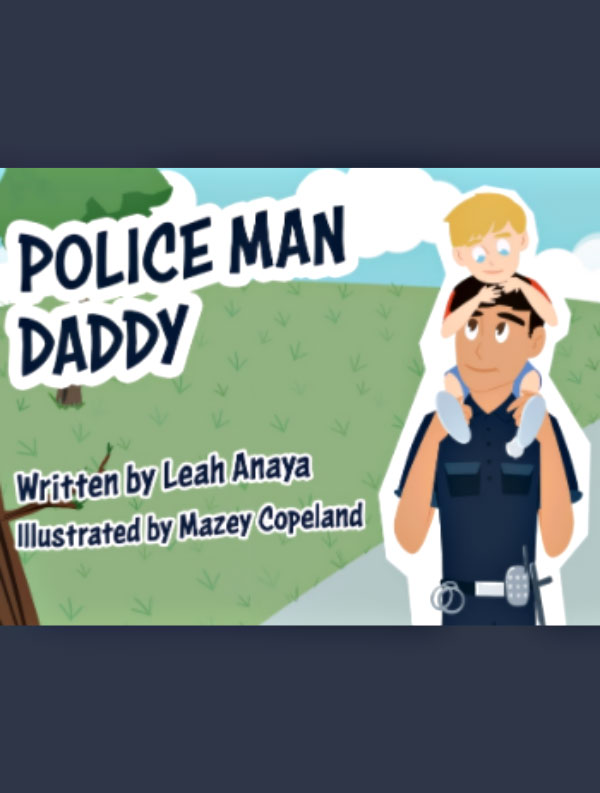 Police Man Daddy is a written through the viewpoint of a police officer's young son to help children understand, age appropriately, what an officer actually does and what the officer may experience throughout the day. The young boy deals with missing his dad and can help others understand the sacrifice law enforcement families make. Published by Tactical 16.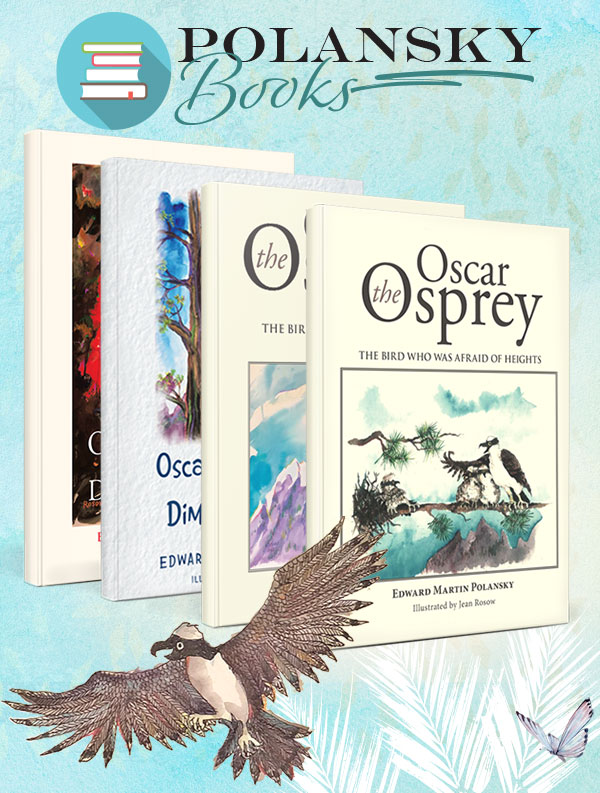 Written by Edward Polansky, and Illustrated by Jean Rosow, the Oscar the Osprey book series is wonderfully educational and teaches young readers about ospreys, while also teaching them to deal with life's hurdles and dilemmas. Each book takes you on an adventure with Oscar and his two siblings, Otto and Oprah. In Polansky's charming tales, readers will be entertained while learning important values, such as patience, compassion, being grateful and much more. This smart, lovingly crafted middle-grade book series depicts adventures that will speak to young readers. The website also features a blog that is full of a wide variety of "Oscar's Lessons" – be sure to check them out by clicking on the button above.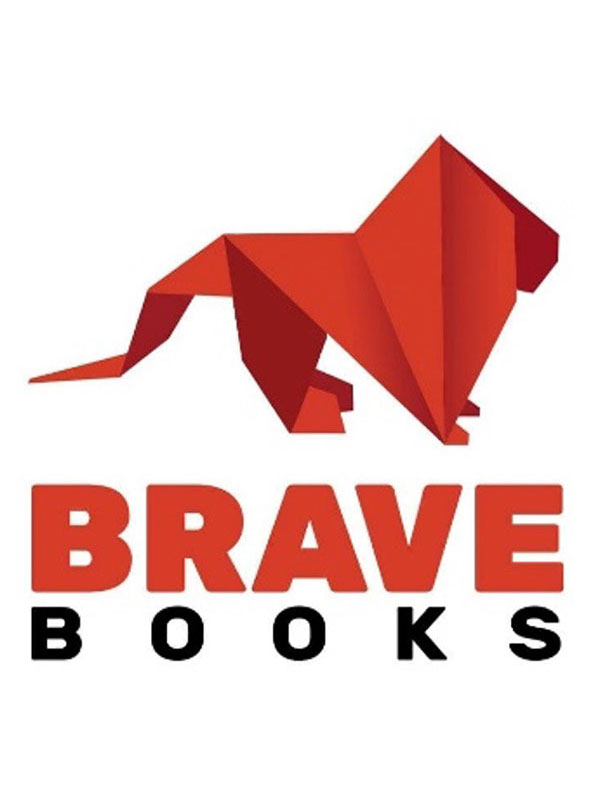 We founded Brave Books because while we were trying to raise our children to love their God and country, we became more and more aware that there is a real war being waged for the hearts and minds of the next generation. There is an agenda to confuse and demoralize our children and make them hate their country and the values that it was founded upon. That's why BRAVE Books created an alternative to the current progressive agenda dominating children's literature. Each book teaches a new traditional value that makes America so special.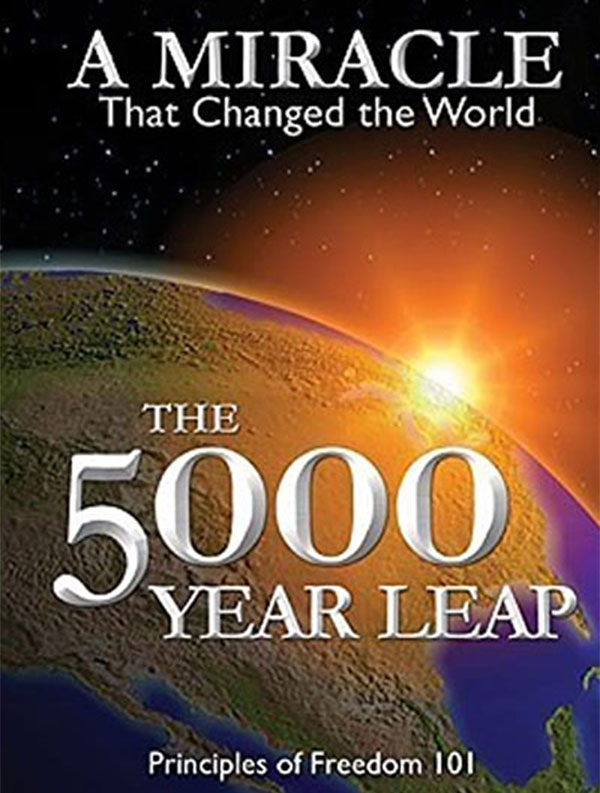 The Founding Fathers were great students of history, and as such they could best represent what Americans - both in their time and in future generations - would need to understand and perpetuate for freedom, peace and prosperity to remain parts of American society. Some of these are familiar to most citizens, such as checks and balances between the three parts of government and that all men are created equal. Some are less well-known, like the avoidance of making alliances with our frindly nations and the 'genius of natural law'. Others are more nuanced than we might initially think, such as the sovereignity of the people and the advantages of a republic over a demoncracy.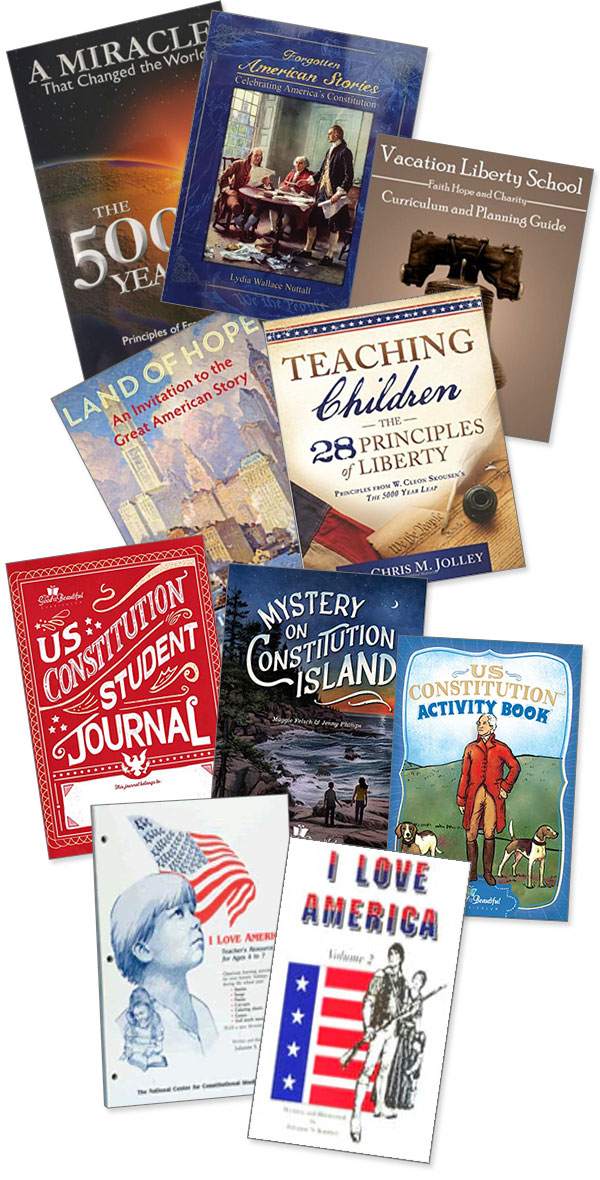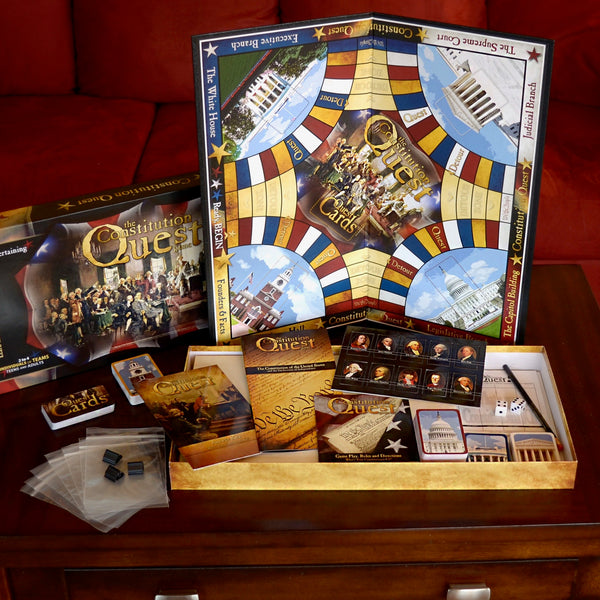 Constitution Quest Board Game
Teachers and students of all ages LOVE the Constitution Quest Game! So, raise the Constitutional IQs of those you know and love. Teach/review the Constitution throughout the year with Constitution Quest!
The Urgent Need to Teach the Constitution to the Rising Generation
Click to Download the PDF
Raising George Washingtons
Click to Download the PDF
A Mothers Garden
Click to Download the PDF
Patriot's Reading List - By Age Level
Click to Download the PDF

The Good and the Beautiful is a Homeschool Curriculum that was founded by a homeschool mother who wanted to find beauty, joy, and powerful academics in homeschool, but was becoming overwhelmed and finding that no curriculum was working the way she had hoped. As a professional writer herself, and with the resources to pull in a group of experts, and a vision of what homeschool curriculum could be, she began creating her own curriculum.  Now The Good and the Beautiful is a team of over 70 writers, experts, reviewers, educators, and editors that are working daily on the goals of making homeschool:  Easy, Beautiful, Affordable, Academically Solid, Character-Building and Joyful! 

Conservative Kid Growth Kit.  This kit comes in a reusable world traveler suitcase box.  It's packed full of fun and educational books, music, and games.  From a Teddy Bear and a coloring book to the Pocket Constitution and Founders Quote Cards, the Conservative Kid Growth Kit grows with your child year after year.
Conservative Coaching for Parents.  These are online webinars for parents.  An annual subscription includes A Copy of their Book, Bright Spots, Big Country: What Makes America Great, Exclusive Access to Their Secret Conservative Coaching for Parents Facebook Group, Access to their Shareables Database, A Quarterly Copy of Their Newsletter, Taking Root, Involvement in Their Monthly Conference Calls, Priority Access to Conservative Ground University (CGU),  Discounts and Priority Registration for Upcoming Live Events,  and Product and Merch Discounts.

I Love America Library
An Educational Enrichment Curriculum of America's history and future. Truly America will equip your children with the knowledge and tools to become champions in the restoration and preservation of America.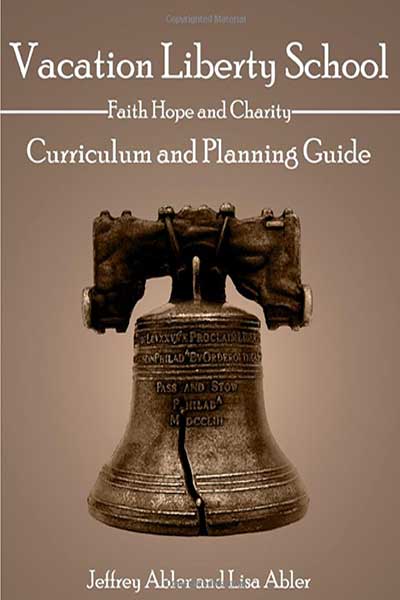 This guide, Vacation Liberty School – Faith, Hope, and Charity, provides a detailed curriculum and planning tools that empower any passionate and motivated group of citizens to pass the torch of liberty to the children in their community.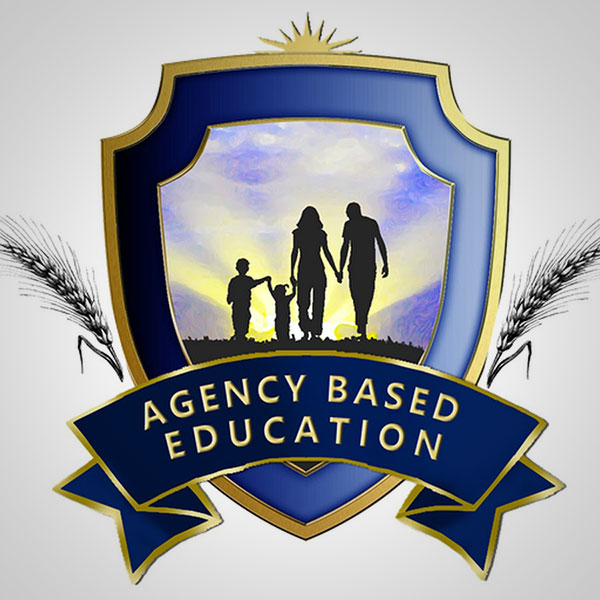 Agency Based Education Organization
An Agency-Based Education is an education in which individuals exercise choice to exert their faculties to learn to be moral, self-governing, contributing citizens of good character; identify their gifts and talents to be empowered to overcome barriers in pursuit of their life's missions; and maintain a free society to ensure these opportunities exist for future generations.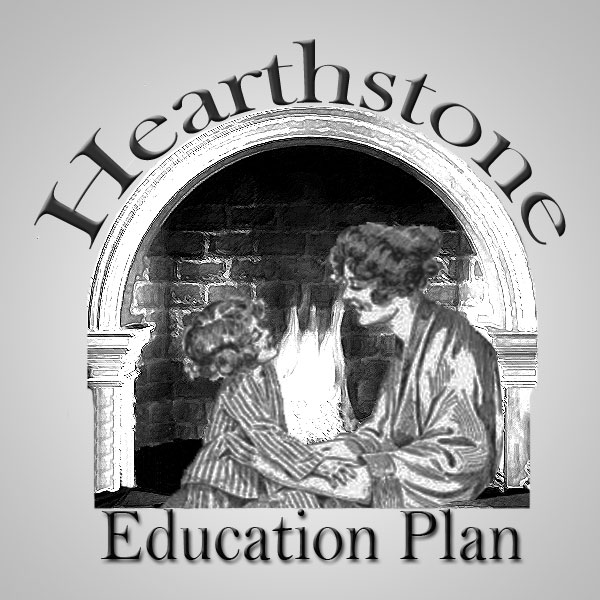 Hearthstone Education Plan
This plan has been developed as a home education guide for families by Moms for America. It is a resource for parents to guide them through a K-12 education program for their children. The resources available on the Hearthstone website are designed to educate both hearts and minds, not only in the principles of reading, writing, and arithmetic but also in the principles of liberty.

Patriotic Students of America
We seek to preserve the history and future of this great nation by setting up patriotic clubs in schools and communities across the United States.  These student-led clubs help educate and inspire the next generation of Americans to love, serve and defend our history, freedoms and founding  principles, as well as the character and hope that define our glorious future.

The United We Pledge curriculum will help families create the next generation of American patriots, who will play a major role in healing this nation, as it's what we do within the four walls of our home that will make the difference.

Self-Government Works is an American History simulation where students (grades 7-12) build, maintain, and experiment with self-governance. Students forge their independence through self-governing practices inside and outside the classroom.  This simulation allows students to learn the historical evolution of self-government as they create their own in-class government system, increasing student engagement and interest in U.S. history and government.

LibrariesOfHope.com (home of the Well-Educated Heart) provides a treasure trove of FREE resources to help preserve a culture of Faith, Family and Freedom and a love of the Good, the True and the Beautiful. We are a community of families learning to use the Arts – Music, Paintings, Poetry and Story – to educate the hearts of our children.
Of special interest to the Moms for America community:
My America Story Book:  A sampling of American history stories from pre-1923 literature.  Stories are available to listen to or to read.  You will also find Fine Art and Music to go along with the topics.  Children can create their own My America Story Book with images provided.
The Forgotten Classics Family Library: Here is a large collection of stories gathered from the pre-1923 Golden Age of Children's Literature.  Free digital versions can be accessed by clicking on the title. Especially note the Freedom Series filled with inspiring stories from American history as well as the World Freedom Series.
Libraries of Hope Online Library
Here are thousands of children's history and cultural  books sorted by topics and genre and linked to free digital reads.  To find the books, click on a topic of interest, and then click on one of the buttons at the top of the page.  To open a book, click on the icon next to the title.  
Catch the Vision Introductory Course
Learn more about the Well-Educated Heart philosophy of learning and find even more free resources and how to use them. Some families use it as a complete Homeschooling program.